VIDEO: What is a Reverse Mortgage? And why consider one now.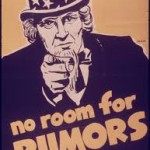 After five years researching and working with reverse mortgages, it's become clear that almost no one really understands them.  At least not very well.
Okay, so what is a reverse mortgage, really?  Well, first of all, it's just a mortgage… an FHA insured mortgage.  What's different about a HECM, which is the acronym the government uses to describe its federally insured reverse mortgage program, is that YOU decide if and when you want to make payments. You still have to pay your property taxes and insurance… it has to be on your primary residence… and you have to be at least 62… but other than that… it operates much like any other mortgage does.
The simple fact is that if you had a HECM, and you were to make payments each month like you do on your current mortgage, it would operate just like your current mortgage does.  Or, you could choose to make interest only payments, which would mean your balance would stay the same.  Or you can choose to make no payments whatsoever, in which case the interest would be added to your loan.
So, if you took out $100,000 using  a HECM, and the interest rate was 4%… and you decided to make no payments all year, then at the end of that year, you'd owe roughly $104,000.  Four percent interest added to $100,000.  Simple as that.
Watch the first video below in which I talk about what a reverse mortgage really is… then watch the second video to find out why it's important to consider a HECM reverse mortgage now… sooner rather than later.  It's important stuff to know…
Mandelman out.
Now, click to watch video #2… Why You Should Consider Using a Reverse Mortgage Now
There are other details you'll want and need to know.  If I can help, email me at mandelman@mac.com and I get you solid answers you can depend on.