Tisha Black Chernine, Attorney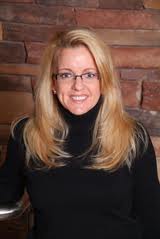 Tisha Black Chernine, Esquire
BLACK & LOBELLO
Attorneys at Law
10777 West Twain Avenue, #215
Third Floor
Las Vegas, Nevada 89135
702-869-8801 ph
702-869-2669 fx
Tisha Black Chernine is the managing partner at Black & LoBello.  She was born and bred in Nevada, although she did leave home for college and law school… she graduated from Boston University in 1993, receiving dual bachelor's degrees in English and History, and then in just two years she completed law school in Michigan and was awarded her Juris Doctor.
Nevada real estate transactions are a specialty of hers. Â In fact, I'd have to say that she doesn't just know about real estate in Nevada, she is real estate in Nevada… her family has been involved in Nevada real estate in one way or another going back at least a generation.
You'll find her incredibly easy to talk to, the last time I was in her office we ended up talking for several hours without noticing how much time had gone by.  And it won't take but a few minutes before you'll realize that she's incredibly smart about all things related to Nevada real estate.   Tisha is also the real thing… she's truly passionate about helping homeowners in Nevada stay in their homes, it's why she does what she does every day.
With all of that being said, it should come as no surprise that Tisha was asked to participate in the working group that developed  Nevada State Assembly Bill 284 in conjunction with the Nevada State Attorney General's office.  The Bill, while was signed by Governor Sandoval in June of 2011, dramatically  changed the way foreclosures may be conducted in the state of Nevada.  (Actually, foreclosures dropped by about 80 percent after the bill became law.)
Her focus today includes real property purchase and sales, financing, distressed property foreclosures, modifications and litigation, and landlord tenant matters and she has taught seminars in the areas of contract law, foreclosure, premises liability, risk management, landlord/tenant law, real estate agency, ethics, the Fair Debt Collection Practices Act and securitization in the commercial and residential real estate context.
Tisha was admitted to practice law in the state of Nevada in 1996, United States District Court, District of Nevada and the Eighth Judicial District Court. She is a member of the Nevada State Bar Association and Clark County Bar Association, and the American Trial Lawyers Association. She has been recognized in Who's Who Among American Law Students and Who's Who Among American Lawyers. In 2011, she was chosen as a "Rising Star" by SuperLawyers, a nationally recognized publication among attorneys.
I wouldn't do anything involving real estate in Nevada without running it by Tisha, and there's no question in my mind that in the Las Vegas area, there's no one I'd turn to before Tisha were I trying to save my home from foreclosure.