Mueller, Drury & Lawrence, PLLC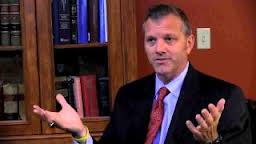 Donald J. Lawrence Jr., Attorney at Law
Mueller, Drury & Lawrence, PLLC
8110 E Cactus Road, Suite 105
Scottsdale, AZ 85260
Telephone: (480) 443-5626
Facsimile: (480) 443-4554
Website: www.mdlaz.com
Don Lawrence is my trusted attorney for Phoenix/Scottsdale in Arizona and I can tell you that while he's expert in foreclosure defense, he's also a pragmatist who is not afraid to tell clients the reality of the situation in Arizona.  I say this because I think it's important in a state like Arizona that people truly understand all of their options and their chances of success based on what's gone on in the Arizona state courts.
Arizona has been among the hardest hot of all foreclosure states, but the laws in AZ are nothing like they are in neighboring Nevada.  And it's important that you know that before you decide to take a path that someone suggests because what might work in another state means nothing to what you can expect in AZ.
Don is also very experienced at helping homeowners with loan modifications and in many instances, if that will solve the problem for the homeowner, that's the easiest course to take.  But, that doesn't mean he isn't ready to fight for his clients in court when needed either.  Like all of my trusted attorneys, you should feel free to contact his offices whenever you have questions or just want to run something by a lawyer you can trust to give you an accurate answer.
To get to know him better, click play and see my interview of Don in his Scottsdale offices…