Adam Skolnick, Attorney at Law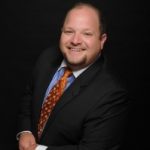 If you're looking for an attorney in Florida to help with foreclosure defense and/or bankruptcy, then Adam Skolnick should definitely be on your list of lawyers to call.  I've known him now for a couple of years… I've seen him work… I've spoken with his clients… and I have absolutely no hesitation referring to him as a "trusted attorney."
Adam is just very sharp, smart, caring and very easy to talk to about anything.  In addition to all that he's also become a good friend.
According to his firm's website…
After graduating with honors from the University of Florida, Attorney Adam I. Skolnik attended Brooklyn Law School where he was a two year member of the National Trial Team and President of the Trial Lawyers Association.  Upon Graduation the faculty awarded, Adam the Judge Doris A. Thompson and Judge Edward Thompson Award for Excellence in Trial Advocacy.
After having practiced in New York City at a prestigious international law firm, Adam relocated to South Florida and established the Law Office of Adam I. Skolnik, P.A. in 2005 as a multi-service firm committed to client-focused, cost-effective legal services in the areas of Commercial Litigation, Real Estate Finance, Banking Law, Residential and Commercial Foreclosure Defense, Corporate Law, Asset Protection and Structure, Estate Planning and Bankruptcy.
ALSO… Adam is a graduate of the Max Gardner Bankruptcy Litigation Bootcamp that teaches attorneys the use of every available consumer protection statute in his system, including the FDCPA, TILA, UDAP, FCRA, ECOA, the automatic stay, discharge injunction, improper mortgage servicing fees.
Click on the link below to see his firm's website, or you can call him at 561-265-1120.  Feel free to use my name when you call.  And, if you remember, tell him I said hello.
The Law Offices of Adam I. Skolnick, P.A.
1761 West Hillsboro Boulevard, Suite 201
Deerfield Beach, Florida 33442