HUD's Recent Changes to HECM Reverse Mortgages are Positive, Although Some Will Find it Harder to Qualify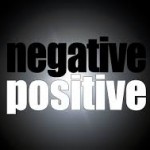 Last fall, HUD announced changes to the Home Equity Conversion Mortgage (HECM) program that took effect as of October, 2017.  HECMs are only available to homeowners over age 62 and are commonly referred to as "reverse mortgages." 
The media widely reported on the changes to the program, pointing out why HUD decided to make the changes and what the changes would mean to homeowners who want to take advantage of the HECM program going forward.  (And the changes only impact HECMs going forward, by the way.  They do not affect homeowners with an existing HECM.)
Here are the highlights of what HUD's recent changes to the HECM program are all about…
Homeowners overall will be able to borrow a bit less.  According to the Wall Street Journal (as reported on housingwire.com), "the average borrower at current interest rates will be able to borrow roughly 58% of the value of their home, down from 64%."  It's hardly a night and day difference, but it will make it harder for some homeowners to qualify for the program.
Some homeowners will pay more for FHA mortgage insurance under the new rules, but some will pay less.  It really just depends on the individual homeowner's situation.  It's not likely to be a huge difference for most homeowners.
HUD said that the changes were needed to shore up the FHA insurance fund, which has incurred losses in recent years.  Two years ago, the program was changed to include a "financial assessment" component that homeowners must pass in order to qualify.  Even though those financial assessment rules, along with rising home values, are considered likely to reduce or even eliminate such losses going forward, HUD felt these additional changes were needed at this time to stabilize the program.
According to HUD Secretary Ben Carson's tweet…
"We're taking needed and prudent steps to put the HECM program on a more sustainable footing so that it can remain a resource for senior borrowers."
Unquestionably, that's a very good thing because the HECM program is going to prove to be one of the most important programs for older American homeowners as they navigate through their retirement years. And most experts believe that the changes may be rolled back once the financial picture of the FHA fund improves.  That picture has gone up and down since 2010, but most believe it's likely to improve in the years ahead as we get further past the "crisis" years that have plagued our economy since 2008.
FHA's report explained that the decline in the HECM portfolio has resulted from changes in modeling assumptions, which gets kind of technical to explain in any detail. Basically, FHA said that the modeling was "updated to include better estimates of the expenses and sales prices of defaulted HECM loans."
When a HECM Mortgage Defaults… 
HECM mortgages don't require homeowners to make monthly payments, but defaults can occur when borrowers find themselves unable to keep up with their property taxes.
One of the advantages of the HECM is that when a homeowner dies, even if the loan balance is higher than the home's value at that time, the heirs don't have to worry about it.  They can simply give back the property and the FHA insurance picks up the loss.  That's what happened in 2009, when home values were slashed by 30-50%.  Obviously today, with home prices rising once again, that's happening much less.
The performance of FHA's HECM portfolio has fluctuated greatly in recent years, but as a result of the latest changes, the HECM program is on more solid footing and the impact of those changes on most homeowners who want to take advantage of the HECM won't be monumental, although again some will find qualifying more difficult. 
Again, how much the changes will impact you depends on your individual situation and its too technical to explain all the details here.  However, no one should ignore the HECM.  Everyone should find out what it would do in their individual situation.
If you have further questions about the impact of the new HECM rules or how the HECM works, you can email me at mandelman@mac.com.
For information on the HECM program, or any mortgage need, contact:
Stacey Andelman stacey.andelman@shorecapital.net
Mortgage Loan Originator
NMLS ID #1394312
(714) 315-6060 cell
Shore Capital Corporation
License #01475314
2030 Main St, Suite 1300 #78
Irvine, CA 92614
(714) 625-8938 office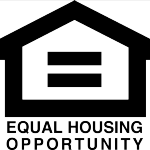 Mandelman out.