Latest Report Shows Mortgage Approval Requires HIGH FICO Scores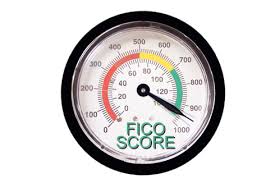 The latest

Origination Insight Report

from Ellie Mae, which reports data for February 2014, shows the average FICO score on an approved mortgage when purchasing a home was 755…with an average Loan-to-Value ("LTV") of 80 percent… and average Debt-to-Income ("DTI") ratios of 23% on the front-end and 34% on the back-end.
The average FICO score approved for refinancing was 730, with a 74% LTV, and DTI of 25% front-end and 40% back-end.
Perhaps even more alarming, the report also showed that the average FICO on a denied conventional loan this year was 722 when attempting to purchase, with an LTV of 81%, and a 26% front-end and 42% back-end DTI.
When trying to refinance the average denied FICO score was 698, with a 74% LTV and a 28% front-end and 45% back-end DTI.
One borrower attempting to refinance recently reported that he was informed on day 80 of his mortgage application process that he would not be getting approved because of a missed $8 electricity bill from two years ago that absolutely crushed his FICO score, taking it from 790 down to an unbelievable 680.
Actually that shouldn't come as a surprise because the way FICO sets up its algorithms, the higher your credit score, the greater the damage that occurs should you slip up.  According to FICO, if your score is 680 and you make a payment 30-days late, you'd lose 60-80 points, but if your score is 780 and you do the same, you'll lose 90-110 points.
So, if anyone was wondering why demand for both purchase mortgages and refinancing would be so low… well, wonder no more.  Think about those numbers for the average purchase mortgage… 755 FICO, with 20% down, and a back-end DTI of 34%?
I'm not certain, but honestly, other than the 20% down payment, I don't think I could have ever qualified to buy a home under that scenario, … and we've owned the home we're in now since 1990.  And that doesn't bode well for the economy going forward… it is truly a remarkable fact.
If you're a mortgage broker or a Realtor, you've got some tough going ahead because I don't care what anyone tells you there just aren't an unlimited number of people looking to buy homes that will be able to fit into that sort of stringent qualifying criteria.  Many will need help getting their FICO scores increased, and that's something you can help them do.
An Opportunity Worth Considering… 
Last July, after months spent reviewing dozens of others, I was introduced to Financial Education Services, which is a credit restoration company that has been headquartered in Michigan for over a decade.  The day I was introduced to the company, I spoke with the co-founder and CEO for a couple of hours.  Obviously, I liked what he had to say.
The company, after more than a decade, was A+ rated by the Better Business Bureau, and that impressed me.  I learned that they were CROA compliant and that there were no outstanding complaints anywhere, no FTC or state investigations, and nothing negative online.
I also really liked that the company's services weren't expensive.  In fact, they are among the least expensive out there… less than $500 for the entire year.  And I learned that the company offered a Satisfaction Guarantee… if anyone was unhappy with the service, they could quit anytime and the company simply refunded their money… and I really liked that attitude towards total customer satisfaction.
Their system allows customers to track their progress 24/7, so they know exactly what's happening and what's ahead at all times.  And I really liked that it wasn't just about writing letters, because they not only worked to eliminate what shouldn't be on someone's credit report, they also coached customers so they'd know what positive things could be added to their reports to increase their scores, and which debts should be paid and which accounts should and shouldn't be closed.
I liked that they are truly an education company… that they train their Agents to provide education above all else, not sales pitches.  And they taught me things about the whole credit racket that I didn't know before and that will make a difference in my credit score for the rest of my life.
One of the things I explained to the CEO that day was that for me to endorse a company on Mandelman Matters, I would have to spend a significant amount of time learning everything about the organization.
I'd want to interview the company's customers, Agents, and operations employees, even those who were not happy with the company's services.  And I'd need to research the company with state and federal regulatory agencies, in addition to searching online to see what anyone had to say, whether good or bad.
There could be nothing hidden, I'd need all my questions answered candidly… and without any hesitation the CEO agreed.  And I loved what they did for people… getting their credit scores up by more than I would have thought possible.
(CLICK HEREÂ to listen to what their customers had to say when I called to interview them.)
I also liked that the company offered a business opportunity to those that wanted to become independent agents and offer the company's credit restoration services to others.  And if you're a mortgage broker, real estate agent, or if you work with credit conscious consumers every day, then I think you should consider adding credit restoration services to the menu of services you offer to your clients.
Let's be completely honest about this… the demand for housing and mortgages has fallen, and it's not going to be expanding significantly for some time.  But, at the same time, we've got 30-40 million Americans who have seen their credit scores damaged as a result of the worst economic downturn since the 1930s, and more are falling into this group every day.
So, while demand for mortgages and homes has declined, in the years ahead the demand for credit restoration services is expected to be one of the fastest growing industries in the country.  And I can't think of a better way to create future customers or get referrals, than to be responsible for improving someone's FICO score.
If you work with credit conscious consumers every day, doesn't it make sense to supplement your income by offering the services that many of your customers are going to want and need in the years ahead?
Last year, Financial Education Services doubled in size… and to double in size after more than a decade in business in simply unheard of… it almost never happens.  They did it because of the increasing demand for credit restoration, no question about that, but they also did it based on referrals from existing customers, along with bankers, mortgage brokers and realtors… and that says a lot about any company.
No matter what one's FICO score is… no matter what has caused it to drop… if consumers work with and listen to Financial Education Services, their scores will be significantly higher than they were when they started, which will make their lives significantly better in numerous ways.
I've come to believe that this company is "best in class."  I can't say I've tried them all, but I can say that they have outperformed my expectations, and the expectations of thousands of others.  With their satisfaction guarantee, what does one have to lose except one's low FICO score?
For more information on how Financial Education Services can help increase your FICO score or for more information about the business opportunity…Â 
Or Call…Â 
Roy Malone – 248-470-7328   Email – roy@glscom.com
Tony Camileri – 248-229-0235   Email – tonycam@att.net
Mandelman out.