State of Missouri Foreclosure Resource Links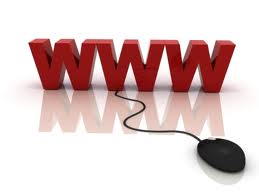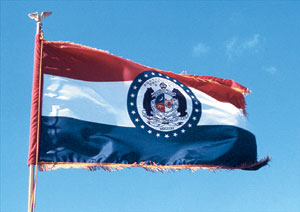 This Page Sponsored By…
Dale Wiley
Foreclosure Law LLC
5049 Devonshire Street
Suite B
St. Louis, MO 63109
Telephone: (877) 945-3952
Website: http://www.foreclosurelawllc.com/
STATE OF MISSOURI GOVERNMENT RESOURCES:
Chris Koster
Thomas A. Schweich
Department of Economic Development
Department of Health & Senior Services
Department of Insurance, Financial Institutions & Professional Registration
Department of Labor & Industrial Relations
Richard J. Weaver, Commissioner
General Service Admin Office of the Inspector General
Jay Nixon
Housing Development Commission
Peter Kinder
Jason Kander
Clint Zweifel
State & Local Consumer Agency Listings in Missouri
STATE OF MISSOURI FORECLOSURE RESOURCES:
Attorney General's Mortgage Foreclosure Toolbox
Attorney General's Mortgage Settlement Agreement Information – (855) 870-7676
Attorney General's Landlord-Tenant Law pdf
Department of Public Safety – State Emergency Management Agency
HUD Approved Counseling Agencies – Missouri
HUD – Avoiding Foreclosure in Missouri
HUD – Missouri Homeownership Assistance
Missouri Association of Realtors
How to Stop A Foreclosure in Missouri
Legal Services of Eastern Missouri
Steps You Can Take to Avoid Foreclosure – The Missouri Bar Brochure
The Kansas City Beehive's How to Avoid Foreclosures
REPORT FRAUD OR SCAMS IN MISSOURI:
Avoid Foreclosure – Dept of Insurance, Financial Institutions & Professional Registration – (888) 246-7225 
Attorney General's Consumer Complaint Form
Better Business Bureaus in Missouri
Help Joplin – Info on How to Avoid Scams
Legal Aid of Western Missouri – Home Repair Scams
Real Estate Commission Complaint Form
State Auditor's Office Contact Info – Toll-free hotline at (800) 347-8597
STATE OF MISSOURI ADDITIONAL RESOURCES: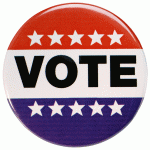 Vote Missouri! – Voting Rights Center – How to Vote
STATE OF MISSOURI SHORT SALE RESOURCES:
STATE OF MISSOURI COURTS & LAW LIBRARIES:
Kansas City Assoc of Law Libraries
Leon E. Bloc – University of Missouri Law Library- Kansas City
University of Missouri Columbia School of Law Library
Washington University in St. Louis – School of Law Library
St. Louis University School of Law Library
FEDERAL GOVERNMENT RESOURCES:
Fannie Mae Loan Look-Up Tool – Find out if your loan is owned by Fannie Mae here.
Financial Fraud Enforcement Task Force
Freddie Mac Loan Look-Up Tool – Find out if Freddie Mac owns your loan here.
Homeowner Crisis Resource Center – Includes tips on avoiding foreclosure.
Homeownership Preservation Foundation – Find Credit Counseling here and HERE.
Information on the OCC's Independent Foreclosure Review
MyMoney.gov – This site organizes financial education help from over 20 different Federal web sites in one place, including dealing with mortgages.
OCC's Tips for Avoiding Foreclosure Rescue Scams
Office of the Comptroller of the Currency – For Complaints Against National Banks
Service Members Civil Relief Act – The Act that postpones or suspends certain civil obligations to enable service members to devote their full attention to duty and to relieve stress on their families. The act covers:
•       Outstanding credit card debt
•       Mortgage payments
•       Pending trials
•       Taxes
•       Termination of lease
•       Eviction from housing
•       Life insurance protection
Get more information at Military.com or at HUD's National Servicing Center, and here is Information for Veterans from HUD.
U.S. Congressional Representative Look-up Tool