Just Another Wells Fargo Tale. Mr. Stumpf, With All Due Respect…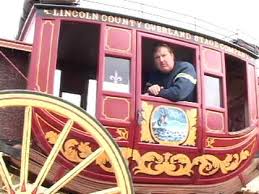 Today, I heard from a woman who lives in Carmichael, California, and wouldn't you know it, her mortgage is being serviced by Wells Fargo Bank.
Her husband has been battling cancer, started to recover, then spots shown on tests… so he's back in radiation… and he's lost his job through all of this.  That's a hardship, right?
They started the loan modification process with NACA in September of 2010.  They signed up and soon found that their calls were never returned.  Nonetheless, she was told that she would be approved for a forbearance plan, and she sent all of the payments to Wells Fargo until one day when they were all returned to her.
She found someone to help her in March of 2011.  I happen to know the person who agreed to help… he's been a reader of mine for a couple of years and he helps people from time to time.
So, she reapplied on April 8, 2011 and got on the Send-it-Again-and-Again Merry-go-Round with someone named Bubba (not his real name) as her Single Point of Contact or SPOC.  Basically, she went around and around for a year until Bubba left for the Army.
A new SPOC was assigned… fast forward… and here we are.
The new SPOC said the best thing would be to start all over by resubmitting an entire package, which she did in April of 2012.
All she was asking for was a recapitalized loan, a second chance, if you will… a loan that's fully amortized in stead of interest only… and with her income of $7,000 a month, she should be okay for income, I would think.  The investor is US Bank, and the Website says they do participate in HAMP.
Wells Fargo denied her application for a loan modification after roughly 18 months of trying.  The letter said, "we carefully reviewed your… blah, blah, blah… and the investor has declined to modify your mortgage."
I don't want to stop the flow of things here, but I can't help but wonder how it could possibly take an investor 18 months to decline to modify a mortgage?  It's probably something to which I am not privy, but if you want my two cents, check that stuff out sooner, and I'm almost positive that everything will go much smoother gong forward.
Because you see… Wells also told her that she was too far behind to modify, and had Wells checked with the investor more towards the beginning, perhaps the whole thing would have worked out just fine.
But, I digress…
She and her husband care for terminally ill patients including Alzheimer's patients, by the way… it's not an easy job.  I do hope the home's new owners will want to pursue the same career path; there are precious few places for Alzheimer's patients to live out their lives in peace.
In addition, she has been by her husband's side as he has battled cancer for a few years now.  I certainly didn't bring it up, but I thought it important to mention that she said she'd rather fight cancer than fight this loan modification thing with Wells Fargo.  Anything's possible, of course, but it didn't sound like she was kidding around.
They have three beautiful young children.
The denial letter was generated on May 31st, but the SPOC went on vacation and no one else was assigned to the file… so the denial letter didn't arrive until June 11th.
Coincidentally, or perhaps it was just an innocent oversight, Wells had set a Trustee Sale date for June 5th. 
The person helping her was trying to get the sale date postponed but was told that a postponement could not be requested within 7 days of a sale date, which was confusing because previously Wells' SPOC said that a postponement could not be requested more than 7 days before the scheduled sale date.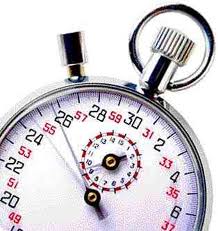 That doesn't leave much time during which the postponement of a sale date may be requested.  As I recall, there was more timing flexibility when my wife went into labor with our daughter.
The woman decided to file bankruptcy to protect her home… and get rid of $50,000 in consumer debt.   And she is still hoping to get a loan modification… although I cannot figure out why.
Now, Wells Fargo… here's the thing…
The new SPOC said that a new property valuation came in at $440,000.
The valuation in January of this year came in at $309,000. 
She lives in a community outside Sacramento.  That seems like an enormous amount of appreciation over a six-month period, don't you think?  I realize that everyone is saying that housing is recovering for no apparent reason, but it still seems like a lot to me.  I don't think properties went up that fast during the bubble.
She's behind by $58,000, which represents roughly 25 payments, and her principal balance is approximately $360,000.
Okay, so I'm trying to be very unaffected about all of this.  I don't want Wells Fargo to feel that I'm being unfair or attacking them.  I don't want to attack them, by the way… I don't want to be doing any of this.
Excuse me… Mr. Stumpf… may I share something confidential with you?
I make no money doing this. I've been doing this for almost four years.  It's 5:07 AM and all I want to do is go to bed.  I'm sorry about my tone in past articles, but it's not been easy to get your attention. 

In case it hasn't occurred to you, I don't do what I do in order to cause you or anyone else harm.  I'm doing it to help, and not just homeowners, but your bank as well.  

You see, I hear from hundreds of homeowners at risk of foreclosure every month, and have been since 2008.  They talk to me, very openly, I might add.  I know how they're thinking and feeling.  And it's not good, sir.  Not for them, and not for you.

I'm afraid that one of them will lose it, is the truth of the matter.  I've told my wife and daughter that I don't want them going inside the bank, which isn't Wells Fargo, by the way.  They make deposits at the ATM after hours, like early Saturday mornings.  I'm quite sure that, assuming we continue with the status quo, something bad will happen one day, and I don't want them in harm's way.

And please don't get concerned… it most assuredly won't be me that does anything.  I'm not losing my house, and I don't hate banks or bankers… in fact, some of my best friends are bankers.

I'm trying to get you to see more clearly what's going on, so that hopefully you can fix what's broken, or at least make the process incrementally better before anything tragic occurs.
So, why are you doing this?  Why are you making everything so difficult for so many people?  How long do you think it will be before the state budgets fall short, austerity measures kick in… and the people start demanding statewide foreclosure moratoria, like they did during the 1930s.
The other day, you closed the checking accounts of people with which I have no financial connection, because you wanted to cause me harm.  But like I said, I make no money at this, so if you'd like I'll send you whatever I have in my account.  I don't know what you'd do with the $177.53, but if you want it, I'll send it to you immediately.
You should also consider that, were it not me writing about the things I write about, it would be someone else.  And there already are lots of someone elses blogging about your bank in very unflattering terms… but dealing with them will be much more difficult than talking to me.  I am just a foreboding event, nothing more.
 So, what's going on in this situation I've described above?  What should I say to this woman?  How should I explain what's happening to her?
The thing is that were I a cynic, I might think that your bank produced the new valuation of $440,00, just to be able to deny her loan modification on the basis of negative NPV.  You have to admit that $309,000 to $440,000 in six months is rocketing up.  But, I'd be wrong about that, right?  Your bank wouldn't really do that, would it?
I'll accept whatever you say is the case, but what do I tell her?
I didn't use her name in this article because she's scared that your bank will take out its anger with me, on her.  And at first I thought… no, that couldn't happen.  But then I thought better of it, so I changed things just a bit and left her anonymous.  I really hope you won't close her checking account too.
I can't promise that I won't write about your bank in the future, but I won't be writing in the same tone anymore, I promise you that.  All that's doing is upsetting you, and that's not going help anyone.  You see, we need you to help us get through these difficult times, and I don't want to be part of the problem.
I only want to make things better, and if I can't do that… then I might as well get some sleep.
Oh, in case it matters, I'm very easy to talk to and can be reached anytime a mandelman@mac.com. 
So, for now, let me just say… Lo siento.  Qué se mejores pronto. 
Mandelman out.
(In case your Spanish is rusty, it means: "I'm sorry.  And I hope you get better soon.")