It's Gretchen Morgenson from The New York Times – A Mandelman Matters Podcast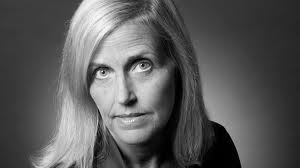 One might imagine that these days there aren't too many journalists that I have a whole lot of respect for, or that I find all that interesting, truth be told.  I mean, watching the mainstream media ping-pong between the ignore-the-crisis and blame-the-borrower extremes, has changed my views of the media forever, I'd guess.  Frankly, if you weren't courageous enough to go against the grain on something this important… well, I don't really have a use for you.
And, I know… there have been more showing up as it's become more popular to do so, but that's not the same as Gretchen Morgenson of The New York Times. Â She started writing about the economic meltdown in 2006, which was early… because it was before I started in 2007, which was also early. Â And she doesn't write fluff… she's just flat out really good.
When I read her, I can feel her passion or her honesty, I don't think she writes what she doesn't feel, and that's both great writing and unfortunately rare writing. She's done a huge amount of excellent work for many years now, even won a Pulitzer in 2002, but she's a rock star of the economic meltdown and foreclosure crisis, no question about it.
Lately, Gretchen has been really going strong on foreclosure-related topics… the fraudulent document scandal, the Fannie report, DocX, the AG settlement, so I thought now would be a good time to have her on a Mandelman Matters Podcast. Â We had been planning to do it for a while, but I kept blowing it… she'd send me an email that would say, "How about this Tuesday," or whatever, and I wouldn't find it in my inbox until Thursday… stuff like that.
(I really do have to do something about my email situation… LOL.)
Anyway, she knew I really wanted to do it, so she set aside time on Saturday morning, right before she left for a week's vacation on the slopes… and that makes her the nicest person on the planet, on top of being every other wonderful thing she clearly is. So, turn up those speakers, sit back and relax and listen to Gretchen Morgenson of The New York Times, as we talk about her book, "Reckless Endangerment," the scandals, the settlement… and more on a Mandelman Matters Podcast.
CLICK TO PLAY NOW!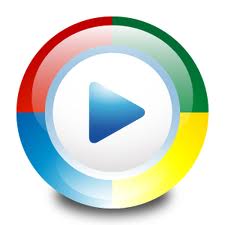 In the latter part of last year, the book that she and Josh Rosner co-authored, Â "Reckless Endangerment," was released and even though I was in the middle of reading several others at the time, I rushed right down to buy it as soon as it arrived in stores. Â I didn't read it right away,… I was in the middle of two or three at the time, as I said and so I flipped through it and went back to whatever I was doing.
To be entirely candid, it looked a little GSE heavy to me, so I didn't even crack the book until Christmas came around and I had the time to devote to it that it deserved. Â Besides, by then I had started getting more suspicious that Fannie and Freddie were responsible for more of the problems than I had previously thought.
So, all I can tell you is… GET IT. Â You'll like it a lot, and it's not an intimidating read in the least. Â Plus, it fills in some blanks that you won't find in any of the other books that are now displayed on the "meltdown" table at my Barnes & Noble.
CLICK BOOK TO BUY NOW ON AMAZON!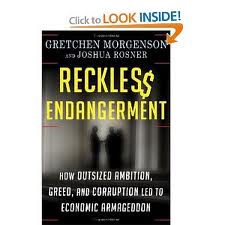 Mandelman out.