Bull… meet China Shop. SB 94 and the California State Bar, Two Years Later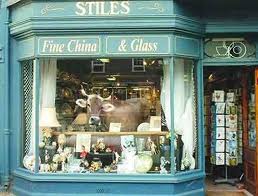 Attention California attorneys who represent homeowners seeking loan modifications: Your business model is criminal, because Suzan Anderson at the California State Bar has said so. In fact, the Bar isn't waiting for prosecutors to act; they have already notified attorneys that they intend to bring them up on disciplinary charges.
At issue is how the Bar is interpreting a law known as SB 94.
In 2009, in response to an apparent proliferation of "scammers" widely reported to be preying on California homeowners at risk of losing their homes to foreclosure, Sen. Ron Calderon, who chairs the California State Senate's banking committee, sponsored Senate Bill 94 (SB 94).  Scammers, you see, would promise distressed homeowners the sun and the moon, collect fat upfront fees, and do nothing.  So SB 94 stopped lawyers and licensed real estate attorneys from charging upfront fees for providing loan modification services of any kind.
For real estate agents, the law specifically prohibited breaking up the fees or services related to the loan modification process into stages, and charging for completing each stage. Attorneys faced no similar express prohibition, and as a result lawyers representing homeowners seeking modifications generally broke their services up into distinct contractual segments, billing only after the completion of each contracted segment.
Perhaps because lawyers and licensed real estate agents were not, in fact, a meaningful percentage of scammers, or perhaps because the new difficulty in getting paid drove legitimate operators to leave the marketplace, leaving only scammers, the law hasn't helped.  Based on my interaction with at least 100 homeowners each month, it's clear to me that the likelihood of being scammed today if you're a homeowner at risk of foreclosure is every bit as good as it was in 2008 or 2009, if not significantly better.
It's not a particularly controversial position to assume.
At the end of 2010, the California State Bar Association reported that it was investigating 2,000 complaints of loan modification fraud, and Suzan Anderson, who is Supervisor of the State Bar's Special Team on Loan Modification Fraud, speaking last December to David Streitfeld of The New York Times said: "I wish the law had worked."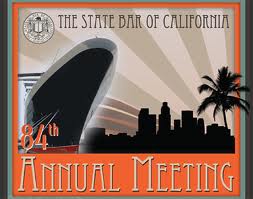 Maybe because Anderson was frustrated that the law didn't work, at the bar's 84th Annual Meeting, held on September 17, 2011, she presented what she said is now to be the bar's interpretation of SB 94, precluding a lawyer from being paid for services related to a loan modification until the end of the process… which is another way of saying "very likely never."  That is, she said the Bar would now be interpreting SB 94 as preventing attorneys from breaking up modification services into separate contractual segments, and charging only once contracted services were completed.
However, Ms. Anderson's presentation also included the following disclaimer:
Points of view or opinions expressed in these pages are those of the speaker(s) and/or author(s). They have not been adopted or endorsed by the State Bar of California's Board of Governors and do not constitute the official position or policy of the State Bar of California. Nothing contained herein is intended to address any specific legal inquiry, nor is it a substitute for independent legal research to original sources or obtaining separate legal advice regarding specific legal situations.
Regardless, as far as attorneys are concerned, Ms. Anderson's presentation at the State Bar's Annual Meeting, combined with her title as supervisor and special prosecutor of the bar's Special Team on Loan Modification Fraud, makes her statements about how the bar will be interpreting SB 94 worrisome, to say the least.  And in point of fact, several attorneys have contacted me to tell me that they have already received notice that they are to face charges that include violations of SB 94.
And, SB 94 is a criminal statute, so being found to have violated it, is not an insignificant matter.
I spoke with her to see if she would explain more specifically the thinking behind this new position, or why two years after SB 94 became law, the bar was taking the position that lawyers could not break up services related to a loan modification.
Frankly, I didn't get very far, as she explained that she couldn't answer questions that were based on hypothetical scenarios, saying that the bar's cases were always based on specific facts.  I understood what she's was saying, and it's undoubtedly true, but it's not particularly helpful to my way of thinking.
Below I detail why that interpretation seems wrong, given the statute's text, and moreover why it should be wrong as a matter of public policy, since it will cause ethical and competent attorneys to stop offering loan modification assistance. Effectively denying California borrowers who are seeking a loan modification access to an attorney is a disaster, because, frankly, lawyers really are necessary for the borrower to have the best possible outcome.
It's also very prejudicial to Californians, as under the Federal Trade Commission ("FTC") Mortgage Assistance Relief Services Final Rule ("MARS"), which is the governing rule everywhere else in the country, lawyers can and do represent borrowers who are applying for loan modifications.   Like SB 94, MARS does not allow providers of loan modification services to charge up-front fees, however there is an "attorney exemption" allowing lawyers to accept a retainer in advance of services being rendered, as long as it is place in the attorney trust account and received "as earned."
According to MARS…
Attorneys are generally exempt from the rule if they meet three conditions: they are engaged in the practice of law, they are licensed in the state where the consumer or the dwelling is located, and they are complying with state laws and regulations governing attorney conduct related to the rule. To be exempt from the advance fee ban, attorneys must meet a fourth requirement – they must place any fees they collect in a client trust account and abide by state laws and regulations covering such accounts.
The bottom line, however, is very straightforward:
Legitimate attorneys are leaving the loan modification field en masse.
Streitfeld's article in the New York Times, chronicled the plight of California homeowners who say that since the passage of SB 94, they cannot find a lawyer to represent them when seeking a loan modification.   According to Mr. Streitfeld's New York Times article…
"The problem for lawyers is that even a simple modification, in which the loan is restructured so the borrower can afford the monthly payments, is a marathon, putting off their payday for months if not years. If the bank refuses to come to terms, the client may file for bankruptcy. Then the lawyer will never be paid."
Lawyers v. Real Estate Licensees…
First for the statute text argument…
As the new law applies to attorneys, SB 94 created two new sections of the state's Civil Code, but it's section 2944.7 that contains the language restricting when attorneys may be paid when providing loan modification services, as follows:
2944.7.  (a) Notwithstanding any other provision of law, it shall be unlawful for any person who negotiates, attempts to negotiate, arranges, attempts to arrange, or otherwise offers to perform a mortgage loan modification or other form of mortgage loan forbearance for a fee or other compensation paid by the borrower, to do any of the following:

(1) Claim, demand, charge, collect, or receive any compensation until after the person has fully performed each and every service the person contracted to perform or represented that he or she would perform.
According to that language, it would seem, a lawyer cannot receive payment when assisting a client with a loan modification until there has been full performance of "each and every service" that the lawyer contracted to perform or represented that he or she would perform."
Note that it does not say that a lawyer in California  has to do everything loan modification related, up to and including finding out if the lender or mortgage servicer has agreed to modify the homeowner's loan, or denied the modification request, before getting paid.  It says that an attorney who is providing services related to a loan modification, may only accept payment after full performance of the services that he or she "contracted to perform or represented that he or she would perform."
Contrast the language with SB 94's provisions for those licensed by the California Department of Real Estate (the DRE). SB 94 has two key provisions for real estate professionals. First, it imposes the identical fee-for-completed-service language that applies to lawyers, via a new section of California's Business & Professions Code, B&P 10085.6.
Second, SB 94 amended B&P 10026 prohibiting real estate professionals from breaking up the services related to a loan modification:
10026. The term "advance fee" as used in this part is a fee, regardless of the form, claimed, demanded, charged, received, or collected by a licensee from a principal before fully completing each and every service the licensee contracted to perform, or represented would be performed. Neither an advance fee nor the services to be performed shall be separated or divided into components for the purpose of avoiding the application of this section.
The last sentence should be noted: Neither an advance fee nor the services to be performed shall be separated or divided into components for the purpose of avoiding the application of this section.
These sections of California's Business and Professions Code are both found in Division 4 of the code, which applies only to real estate licensees and not to attorneys. And, B&P Code Section 100116 defines "licensee" as "a person, whether broker or salesman, licensed under any of the provisions of this part."
SB 94 also imposed some ancillary requirements on attorneys and real estate professionals offering to assist or represent homeowners seeking loan modifications such as a required disclosure, among several other relatively minor things.  (I have omitted any discussion of these ancillary requirements, as they are not in any sense objectionable, ambiguous, or germane to the point of this article.)
So that's the statutory text argument: the language contained in SB 94 is identical whether for lawyer or real estate professional, with the one exception. Real estate professionals were prohibited from breaking up the fee or services related to a loan modification into component parts, as shown above. If the language applying equally to both sets of professionals prohibited breaking up the fee or services into component parts, why add the separate provision for real estate professionals? The state bar association's interpretation, as announced by Ms. Anderson, would essentially render the second provision superfluous.
Truth be told, I know it's not.  The Bar's interpretation is wrong.
Eileen Newhall, a legislative aide to Sen. Calderon, drafted SB 94.  I spoke to her on several occasions back in 2009, including a day or two following the bill having been signed into law by the governor.   I asked her about the difference in rules for attorneys and real estate professionals. She readily acknowledged it as having been done intentionally.  She even mentioned that she liked the idea that a homeowner wouldn't be stuck to a lawyer after one contracted set of services had been completed and paid for, so she knew exactly what we were discussing.
I asked her if she would be publishing a clarification and she said she would not.  I asked why, and she said because she didn't want to help scammers by telling them how they could keep doing loan mods.  I agreed, and said I wouldn't publish anything clarifying like that either.
In fairness, she did also state clearly that interpretation of SB 94 would be left to the State Bar, as far as lawyers were concerned.  Real estate professionals would obviously be the concern of the DRE.
Why can't lawyers bill a homeowner at the end of the process?
Now for the public policy argument, namely, that the Bar's interpretation will prevent attorneys from representing homeowners seeking modifications.
As a threshold matter, I spoke with well over a hundred California attorneys, all of which had at one time offered to help homeowners obtain loan modifications, NONE were willing to offer the services if they couldn't be paid for as services were completed along the way.  Most have already stopped offering such services as a result of SB 94.  Why? Well, attorneys can't work for free, at least not as a significant part of their practice.
Many have asked, upon hearing of SB 94, why a lawyer can't just wait to be paid for his or her services until the end of the process, when the bank says yea or nay to the modification.  Some compare the situation to Realtors or mortgage brokers who are not paid until a sale or loan closes, which admittedly can take many months, but such a comparison is entirely inappropriate for at least two reasons.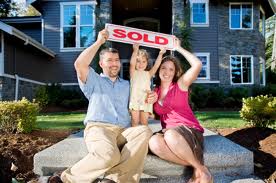 First of all, when Realtors and mortgage brokers are handling the sale and financing of a home, the two parties to the transaction, a buyer and a seller, both want the transaction to close. The seller wants to sell his or her home, and presumably the buyer wants to buy it.  As anyone that has been involved in the loan modification process knows, this is anything but the case when trying to get a bank/servicer to modify a loan for a borrower.  In all cases and throughout the process, banks look for reasons NOT to modify loans, so they are an adversarial party to the transaction.
It is not at all uncommon for a bank to approve a trial modification, and then after the borrower has made all of the required payments on time and as agreed, the bank denies the permanent modification even though nothing about the borrower's situation has changed since applying and being approved for the trial modification.  And, quite incredibly, this can happen without the bank even having to provide a clear reason for the denial.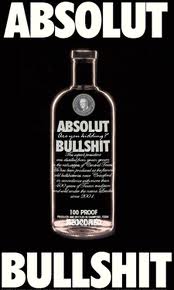 It's true that an experienced attorney would not allow this to transpire without appealing the bank's decision, but regardless… in the final analysis, loan modifications are voluntary and no one can force a bank to modify a loan. Further complicating the attorney's economics, it's also true that while trial modifications are supposed to be for three months, they can go on for well over a year before the bank makes its final decision.
Secondly, the Realtor and mortgage broker are not at risk of not being paid when a transaction closes… their commissions are paid out of an escrow account.  Just ask a Realtor whether they would be in their chosen field if, instead of being paid out of escrow, they had to wait for the sale to close and then send the seller of the home a bill for their services equal to three or six percent of the sales price.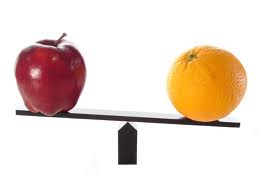 The other comparison sometimes made in an effort to justify why lawyers should be okay with not being paid until the end of the loan modification process is to contingency fees, and this too is a comparison of apples to oranges.
Contingency fees are most commonly seen in personally injury cases when on the other side there is an insurance company involved.  Lawyers take such cases because they believe that their client has a good enough case that the insurance company on the other side will, at the very least, settle without going to trial, or if they do go to trial and win, the insurance company's deep pockets will be there to satisfy the judgment.  And once again, these characteristics bear no resemblance to those present when attempting to get a loan modified.
In addition, the amount a lawyer receives from a contingency fee is always more than he or she would have received by billing hourly for the actual work involved; they're being rewarded for taking the risk that they would lose.  Conversely, lawyers offering to help homeowners get loans modified do so for a flat fee, so the longer it takes the less the lawyer earns for their time.  In all cases, that means the lawyer will earn less than he or she would have by charging hourly.
While these analogies show the economics of waiting to the end are very hard, they don't expose why lawyers really can't wait until the end to get paid. In short, it's because lawyers have every reason to think that their clients won't pay them at that point.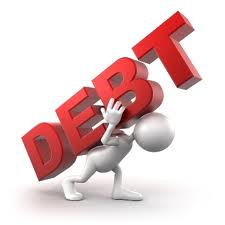 Why lawyers can't be expected to wait until the end of the process to be paid…
To begin with, getting someone's loan modified is no easy task, and depending on the bank or servicer, it could take three months, six months, 12 months or even longer.  Some attorneys have even reported servicers taking close to two years before finally agreeing to modify a loan for their client.  Attorneys offer loan modification services on a flat fee basis, and no one could operate for even six months or a year without being paid for their time… especially when there's no assurance they will be paid at the end of the process.
By definition, homeowners seeking loan modifications are struggling financially.  They are delinquent on their mortgage payments, or certainly will be by the time they apply for their modification, so their credit score is no longer their primary concern.  Were an attorney to work on getting a homeowner a loan modification for six months or a year before sending his or her bill for services rendered, there would be no assurance the homeowner would or could pay that bill.
Perhaps even more importantly, homeowners in the loan modification process are often considering filing bankruptcy.  That's in part because, many times, the bank seeks to foreclose and sell their home while they are under consideration for a loan modification, a practice that's frowned upon by bank regulators, yet still goes on every day. Bankruptcy can be the only way to stop that sale.  If a lawyer were to work on getting someone's loan modified for months, and then the homeowner were to need to file bankruptcy, the homeowner would just put the lawyer's bill into their bankruptcy where it would be discharged along with the other debts… and the lawyer would not be paid for all the work done on behalf of the homeowner to-date.
Lastly, lawyers, should clients fail to pay them at the end of the loan modification process, are really very limited in terms of available remedies.  As a practical matter, lawyers can't make a practice of suing their clients.  Not only does this practice too often result in a bar complaint being filed, but Errors & Omissions insurance is difficult to get once an attorney has sued their clients more than once or twice in a five year period.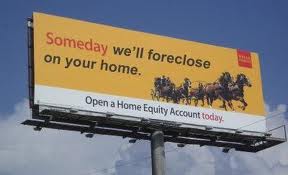 Loan modifications in real life…
So what does the business model of breaking up modification services look like in practice? Well, let's say I was having financial difficulties as a result of some sort of hardship and I wanted to talk to an attorney about my options, a loan modification being one of them, and that lawyer said he would contract with me to review my relevant documents, such as my mortgage, my tax returns, pay stubs, perhaps my year-to-date profit and loss statement, prepare and send to my bank a Qualified Written Request in order to get my correct loan balance, and then perform a series of financial calculations required when qualifying for a loan modification.
Once all of that work was completed, the attorney would review his findings with me, discuss the pros and cons of the various options, set my expectations properly, talk about the impact that applying for a loan modification has on a on a FICO score, give me some idea what the modified payment terms might look like, and recognizing that there were no guarantees, give me some idea as to my chances for success, based on his experience.  He might also discuss options under the bankruptcy code, and help me understand such things as deficiency judgments and short sales.
I would receive a retainer agreement listing the aforementioned schedule of services and it would provide that after full performance of those contracted services, I would be required to pay the attorney's fee of let's just say $1000.
Let's say that based on what I'd learned about my situation related to a loan modification, I decide that I want to hire that attorney to create the loan modification application package required by my servicer.  A new retainer agreement that lists the specific set of services involved is provided to me, and again, it stated that only after full performance of the services, would I be required to pay for them.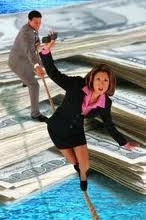 Once my loan modification application package was ready to submit to my servicer, my lawyer might produce another contract for a specific set of services, such as contacting my servicer and representing me through the underwriting processes until approval or denial of my loan modification by my servicer, including representation through the appeals process should that be required.
I might agree to have that lawyer perform such services on my behalf, but because each contract is independent of the other, I'm not obligated to do so. And, just like the first two contracts, were I to hire the attorney to provide them, I would only be required to pay for them upon completion, which in this case is the approval or denial of my loan modification by my servicer.
Would a licensed attorney in California providing loan modification services using this approach be SB 94 compliant, assuming it incorporated all the ancillary requirements of the law, such as the inclusion of the disclosure telling consumers that they don't need to hire a lawyer, they can apply for a loan modification on their own by contacting their bank directly or by calling a HUD counselor?
I personally believe, as do many attorneys in California, including all of the bar defense/ethics layers that make the State Bar Defense Council that I spoke with, that it would be SB 94 compliant for lawyers but not for real estate professionals. However, the Bar has announced it disagrees, without explanation.
Ball of confusion…
Since SB 94 is a criminal statute, attorneys have been very nervous about relying on its plain text and adopting the business model of providing modification services in contractual segments.  As a result literally hundreds of licensed, ethical attorneys throughout the state were unwilling to adopt the segmented business model, leaving homeowners without counsel when they really need it.  Shockingly to me, some don't see the lack of attorneys as a problem.
For example, when I spoke with Ms. Newhall, the aide that drafted the bill, I registered my concern that few lawyers would offer loan modification services under the new law and that it would harm homeowners at risk of foreclosures if few were available in a state the size of California.  But to this point, she was positively glib.  She didn't care if none of the lawyers wanted to handle loan modifications anymore.  It clearly wasn't her problem and she was entirely nonplussed by what I had to say.
They [homeowners] could just deal with their banks directly, Eileen essentially said.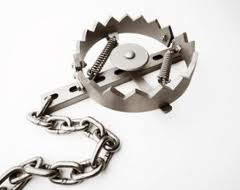 California's homeowners are paying the bill for SB 94's unintended consequences…
Ms. Newhall and Susan Anderson were far from the only people that I've come across with that same attitude towards the situation.
I wonder if those who dismiss this situation out of hand really know what their callous indifference translates to for so many people who lives have been so extensively and inalterably damaged by the foreclosure crisis.
You see, the most heinous unintended consequence of SB 94 is that it has created an environment in which it is far easier to be scammed than to find legitimate legal representation related to a loan modification.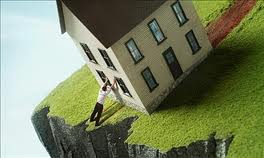 For those that don't know, or those that don't care whether lawyers are available to homeowners who are at risk of foreclosure and seeking loan modifications, I would ask that the following be considered:
Fewer legitimate, ethical lawyers willing to represent homeowners seeking loan modifications, means more people get scammed, more homes are lost to foreclosure, more file bankruptcy, and more turn to litigation unnecessarily, which is always more costly, and often unsuccessful.
To recognize these statements as undeniable truth, you must first understand the nature of the foreclosure crisis and resulting demand for legal representation and assistance with loan modifications.
The idea that foreclosures are simply the result of "irresponsible borrowers" buying homes they could not afford during the bubble is nothing more than an urban myth that has been perpetuated in part by the financial services industry.  Were there some who speculated improperly or borrowed beyond their means?  Certainly, but the numbers in this category have always been diminutive as compared with the number of foreclosures.
Initially, foreclosures resulted from rising interest rates on adjustable and teaser rate loans, some that certainly should not have been made in the first place, and many of which were predatory in nature. In mid-2007, however, the credit markets froze as investors lost trust in the ratings that had been placed on mortgage-backed securities.  Within months, loans became impossible to obtain, and housing prices, which were already in decline, went into a free fall.
Today, reports show nearly 35 percent of California's homeowners are "underwater," and that percentage is rising.  Once underwater, homeowners fall into foreclosure due to the same types of life events that cause people to file bankruptcy… divorce, illness or injury and job loss, being the top three by far.  Very rarely do people file bankruptcy as a result of their inability to manage debt, and even more rare is the family that buys a home they know they cannot afford.
Just consider that minorities, including African Americans and Hispanics, continue to be disproportionately affected by the foreclosure crisis.  Does that mean they are more often irresponsible than white borrowers?  Of course, it does not.  Well-documented in minority communities were sharp increases in predatory lending techniques and predatory loans.
The reason we don't hear more than we do about the causes of foreclosures in middleclass and above communities is that they are a source of shame and therefore are rarely if ever discussed publicly… although that dynamic is changing fast as nationwide, according to RealtyTrac, roughly 9500 homeowners receive notices of default every single day, 365 days a year, and more than 3,000 homes a day were repossessed by lenders in 2010.
When homeowners find themselves increasingly unable to make their mortgage payments, they contact their banks seeking assistance, but in most cases find little or none.  That's when they look elsewhere.  Remove the legitimate and ethical attorneys from the mix and all that remain from which to choose are the con artists and scammers.  The demand for help saving a home will not subside, nor can it be suppressed.
Homeowners will write someone a check before losing their homes.  If no legitimate and ethical lawyer can be found then they will write their checks to a scammer, but few will go down without paying someone who says they can be helped.
Homeowners who are represented by an experienced attorney are much more likely to end up with a modified loan. My own research, which includes personally speaking with over 100 homeowners from all over the country who are at risk of foreclosure each month for the last two and a half years, shows that not only to be true, but overwhelmingly so. In part, this is due to the qualification screening techniques used by all lawyers with experience helping clients get loans modified, but it is also true because homeowners at risk of losing their homes are unknowledgeable, afraid and ashamed… while banks are none of those things
If homeowners can no longer find qualified attorneys to represent them when seeking a loan modification, it doesn't mean homeowners will simply give up and give the bank the keys to their houses. Instead the result will be increased litigation and bankruptcy filings, as we have seen in California since SB 94 became law.
Some homeowners that can't find a lawyer to help them deal with their bank/mortgage servicer feel powerless are often bound by shame and become depressed.  Although it will be several years before we will know the impact of this recession on U.S. suicide rates with certainty, calls to the National Suicide Prevention Hotline increased by 38% in 2008, as compared with 2007, and an additional 15% in 2009, over 2008.
According to Employee Benefit News writing in June 2010, in 2008, workplace suicides jumped 28% to 251 incidences, the highest level since the government began tracking them, according to the Department of Labor. Suicides in the workplace in 2008 were at their highest level since the government started tracking the numbers.
As a country, we've already had roughly 8 million homes repossessed, and the latest forecasts now say we can expect another 8 million through 2016.  The impact on state and local governments is fast becoming catastrophic.  At the local level, cities and towns are suffering from reduced property tax revenues resulting from vacant homes and lower home values.  And at the state level, foreclosures and lower home values cause consumer spending to drop, which reduces state sales tax receipts, and to higher unemployment, which cuts into state income tax revenues.  Already 500,000 state and local government jobs have been lost, according to the Associated Press as of October 24th.
A recent study on the costs of foreclosures to communities in Massachusetts shows that when accounting for declines in property values, lost tax revenues, and the numerous other expenses that come with foreclosed homes, EACH foreclosure can cost city residents $1,000,000.  So, a hundred can cost residents $100 million.  How can anyone in California be ambivalent to the issue of hundreds of attorneys who could help mitigate the damage caused by foreclosures not doing so as a result of the Bar's misguided interpretation of a relatively new law?
One look at the countless lawsuits filed by state attorneys general and others, and the results of several government investigations into the practices and systems employed by mortgage servicers both show egregious and often illegal behavior homeowners endure when attempting to get their loans modified.  Without legal representation, homeowners are at a significant disadvantage as they will not be able to ascertain when their rights are being violated.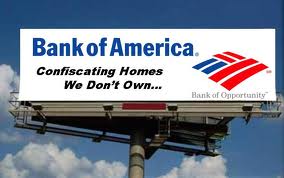 The jury has come in on the issue of servicer misconduct…
Back in 2009, there were many in Sacramento who would argue that homeowners didn't need a lawyer to get a loan modified.  One elected representative who shall go nameless told me that all homeowners had to do was send in their application and wait to hear from their bank as to which program they qualified for… and at the time, his statement left me speechless.  Today, however, I'd have a lot to say in response.
Just consider the following headlines and excerpts from this past year related to the conduct of our nation's largest mortgage servicers…
Brown Demands JP Morgan Chase Suspend Foreclosures Unless It Can Demonstrate Compliance with California Law

California Atty. Gen. Kamala Harris will no longer take part in a national foreclosure probe of some of the nation's biggest banks, which are accused of pervasive misconduct in dealing with troubled homeowners.

Brown Directs Nation's Fourth Largest Home Lender to Suspend Foreclosures Until It Proves It Is Complying with the Law

The lawsuit, filed in the Eighth Judicial District of the State of Nevada, by the Attorney General was triggered by consumer complaints and follows an extensive investigation into Bank of America's alleged deceptive practices involving its residential mortgage servicing, particularly its loan modification and foreclosure practices. The Complaint alleges that Bank of America is:

a. Misleading consumers by promising to act upon requests for mortgage modifications within a specific period of time.

b. Misleading consumers with false assurances that their homes would not be foreclosed while their requests for modifications were pending, but sending foreclosure notices, scheduling auction dates, and even selling consumers' homes while they waited for decisions.

c. Misrepresenting to consumers that they must be in default on their mortgages to be eligible for modifications when, in fact, current borrowers are eligible for assistance.

d. Making false promises to consumers that their modifications would be made permanent if they successfully completed trial modification periods, but then failing to convert these modifications;

e. Misleading consumers with inaccurate and deceptive reasons for denying their requests for modifications.

f. Falsely notifying consumers or credit reporting agencies that consumers are in default when they are not.
These headlines and statements from the press should speak volumes… homeowners either need or should have lawyers to represent their interests when attempting to get their loans modified.  And while undoubtedly some may be able to obtain a modification without the need for an attorney, for each homeowner I speak with who has successfully obtained a loan modification from their servicer, there are literally 100 that say they couldn't do it on their own.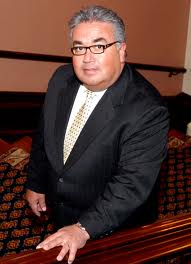 And yet, according to Senator Calderon, SB 94's sponsor, "The law is working well.  You do not need a lawyer."  The senator as also said, "lenders were supportive of the bill."  I'm not going to say anything further about these statements that were made by the senator in December of 2010… I believe they speak for themselves.
Plainly, ambivalence to the issue of whether it's important that homeowners have access to attorneys when at risk of losing their home to foreclosure can only come from not knowing the facts involved.
Several months ago, I was asked to be a part of a panel at an Orange County Bar Association continuing education event… the three of us provided a class for lawyers on the dynamics of offering loan modification services.
I would estimate that out of 100 attorneys that signed up for the class, roughly 10 percent were currently involved in providing loan modification services, but the rest of the room were not and the reason was the perceived ambiguity of SB 94, and hearing the rumors and innuendo about lawyers not being able to contract to provide certain services and be paid upon completion of those services.  Based on those numbers, I would have to think that there are at least a thousand lawyers in California falling into that category.
Consider that if just 200 ethical and knowledgeable lawyers from around the state knew the business model through which lawyers were paid for completing contracted segments of services was legal under SB 94, and therefore would agree to represent homeowners through the loan modification process. Imagine each only represented 10 each month.  That would be 2,000 homeowners each month that wouldn't be getting ripped off for thousands of dollars.
And that is to say nothing of the countless homes that would be saved from foreclosure… how many lives would be saved every month as a result… and what would be the positive impact on our economy.
One other painful dimension of this situation is that only Californians face it.

The FTC's MARS Final Rule – Good enough for the other 49 states…
On December 31, 2010 and January 30, 2011, the FTC published its Mortgage Assistance Relief Services ("MARS") Final Rule.  The MARS rule applies to all providers of services related to foreclosure avoidance including loan modification services and foreclosure defense litigation.
MARS prohibits up-front fees related to loan modification services, but it also provides an exemption allowing attorneys to accept client funds into an attorney's trust account.  The attorney then deducts amounts as income as the amounts are earned.
But, the MARS Final Rule is also "subject to state law," which in California is obviously SB 94, so the end result is that what the FTC has deemed appropriate for the rest of the nation, is not allowed in California… and only California has such a law.  The FTC, as part of their rule making process, solicited comments from interested parties and received input from all over the country, including 14 state bar associations, all of whom supported the attorney exemption.
As a result, the FTC 's Final Rule exempted attorneys from the prohibition on up-front fees as related to loan modifications, and it did so precisely because it recognized that to not provide such an exemption, would be to effectively prevent homeowners from hiring lawyers when at risk of losing their homes for all of the reasons heretofore mentioned.
And yet, here in California, where there almost certainly more scammers than would be found in any other state, the FTC's MARS Rule, although governing law in the other 49 states, is rendered moot by SB 94.  Here in California, the State Bar is making the situation worse with its recent interpretation of SB 94. Why did 14 other states' bar associations understand, but ours doesn't?
Perhaps even more to the point, isn't billing for a set of services that have already been delivered a better approach for all parties involved?  Doesn't such a methodology appear to comply with SB 94's language and entirely satisfy the law's intent, which was to ensure that homeowners are not charged for services before they are received?  I don't see how anyone concludes that the answer to those questions is anything but "yes."
My experience watching several thousand homeowners go through the loan modification approval process is that there are a considerable number that simply should never have started down that path, for one reason or another, and they wouldn't have, had they access to quality legal representation before they chose to apply.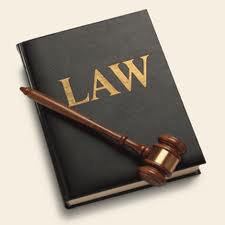 A very important question to tens of thousands of California's homeowners…
Whether lawyers are available to homeowners at risk of foreclosure is an important issue to me, and I think it should be to all Californians as well.  Although I am not personally at risk of losing my home to foreclosure today, I do recognize that life events happen to all of us, and were I to find myself at risk of losing my home, I would be horrified to discover that I couldn't hire an attorney to help me get my loan modified.
As the previously referenced article from the New York Times explained, it has already become difficult for many California homeowners to find a lawyer to represent them when seeking a modification of their loan.  If the state bar says that lawyers can only be paid at bthe end of the process, there will be no lawyers available to help California's homeowners at risk of foreclosure get their loans modified.
Under that scenario, those applying for loan modifications in California would be forced to go up against their bank alone, or find a lawyer and litigate, or file bankruptcy and attempt to get their loans modified as a result of the litigation or within a bankruptcy.  Obviously, the result would be many thousands of lawsuits and/or bankruptcies that might have been avoided were SB 94 interpreted correctly.  Because at the end of the day, the only way to save a home from foreclosure is to modify the loan.
I've had a front row seat for the tragedy and travesty we now know as the foreclosure crisis from its beginnings, and as a result, I have gained an in-depth understanding of both the micro and macro aspects of the crisis.  To-date, I've written 550 articles on the political, social, economic and legal aspects of the financial and foreclosure crises, and I would have to posit that I've personally spoken at length with more homeowners in or at risk of foreclosure than any other individual in the country… and were that not to be the case, then unquestionably I'd be very close.

I started writing my blog, Mandelman Matters, in 2008, in order to help homeowners and others better understand what had caused the severe economic downturn that had already led to foreclosures increasing to alarming levels… and had only just begun.
From the beginning, I decided to make myself accessible to my readers by providing my email address and phone number online, and as a result I've spoken at length with literally thousands of homeowners and attorneys from all over California and throughout the nation.  I've followed roughly 4,000 homeowners through the loan modification process, and watched hundreds of attorneys struggle to help homeowners remain in their homes and avoid foreclosure, most often through the modification of their loan.
Not a single day goes by during which I don't hear from 5-10 homeowners who are quite literally at the end of their rope as far as getting their loans modified is concerned, many report suffering from severe depression and of having had thoughts of suicide, and most share a level of anger that borders on rage… essentially all have stories that include significant malfeasance on the part of their servicers.

The unintended consequences of SB 94…
It's saddens me to say that the foreclosure crisis remains poorly understood.
What SB 94 did accomplish was to California take out the ethical real estate professionals who no longer could operate under the payment prohibition, and many of the ethical attorneys who didn't think payment could be received as contracted services were completed.
Illegitimate operators and scammers didn't need money any less as a result of SB 94 becoming law in California, so they didn't go away to say the least.  In fact, since they were now "smarter" about the market, and funded by their loan mod operations, they proliferated.  Today, they are more sophisticated, harder to recognize and much more difficult to police as a result.
Since they couldn't offer loan modifications anymore without attracting too much attention, they soon morphed into such things as document preparation services or "doc prep" for short, forensic loan auditors, providers of securitization audits, pre-litigation support services, or they began marketing a variety of lawsuits, and any number of other things all designed to attract a homeowner in distress.
One company I came across recently, tells homeowners they will buy their home as a short sale and lease it back to the homeowner.  The homeowner starts paying the company some agreed to amount of rent and eventually loses the home to foreclosure as no sale has taken place.  And in October 2010, for example, the California Attorney General shut down and filed a $60 million suit against a company in Northern California called U.S Home Loan Auditors.
If you're looking for assistance getting your loan modified and you throw a dart at the front page of Google today, you can pretty much expect to get ripped off most of the time.  It's ironic, but in general, the firms that are easiest to find are often the ones you don't want to find.
Today there are very few legitimate loan modification companies owned by individuals licensed by the DRE.  They all closed their doors soon after SB 94 passed.  I have only found one such company that waits until the end of the process to send its bill for services, and they've only been open a few months.  Getting a loan modified takes an indeterminable period of time.  It could take three to six months, it could take a year, and it's not at all uncommon to hear that the ordeal has been going on for 18 months to two years.
No business can operate on cash flows that uncertain.  And not only could it take quite a while before you are paid for your loan modification services under SB 94, but in reality, you are at least somewhat likely never to be paid in many instances, regardless the outcome.  Few come through the loan modification process as "happy campers."  And as a practical matter, the homeowners in the loan modification process are struggling financially, their credit scores are long since impaired, and it's easy to imagine that the bill they receive for services will not be a priority once their loan has been modified.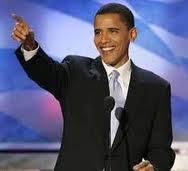 The impetus for SB 94 restrictions on lawyers…
On February18th of 2009, President Obama announced his Making Home Affordable program, which led to the creation of the Home Affordable Modification Program ("HAMP"), and it wasn't until June of that year that homeowners were able to apply for a loan modification through the program.  At inception, most people believed that HAMP would be a success, with the president claiming that the program would help roughly 4-5 million Americans avoid foreclosure and remain in their homes.
The president said that homeowners only needed to call their bank directly to apply for a loan modification, or "contact a HUD counselor," should they need additional assistance.  Loan modifications, he explained during his speech introducing the grogram, would be free.
Today, we know the realities of HAMP and the process of applying for a loan modification.  We know that the number of HAMP loan modifications will end up being a lot closer to one million than four million, and we also know that the experience endured by those applying for a loan modification has consistently been described as hellish.
But, Barack Obama was our "smart" president, and for most of 2009, most people in government and the media believed that the new president's plan was working and would work.  So, when a homeowner tried contacting their bank directly and then a HUD counselor, as the president had said they should, and got nowhere, they often hired attorneys to help them, and if they didn't get approved for their modification, they were quick to blame their lawyer.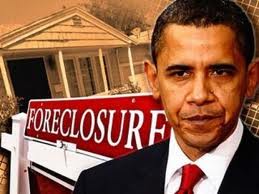 In some cases, they were right, but in most it was not the lawyer that had failed… it was the HAMP program itself.  The banks have let the administration and the nation down, as far as loan modifications are concerned, at this point there should be no question about that.
In 2009, the number of complaints the California State Bar received spiked to unprecedented levels, at one point the state bar said they were getting 8-9,000 a month, and the assumption was that lawyers were taking advantage of distressed homeowners and therefore should be restricted as to the ability to accept fees in advance.  How many lawyers were scamming people could not be ascertained, but at the very least, it was clear that some number of lawyers were not adhering to ethical guidelines.
In the two years since SB 94 became law, however, the State Bar has taken disciplinary action against only 20 California lawyers.  In a state with over 200,000 practicing attorneys and almost 37 million people, it's just not that many… in fact were the number five or even ten times as high it would still be considered not many.
At fifty years old, I've seen my state and federal governments mishandle many things in my lifetime, but the mishandling of programs related to the foreclosure crisis and SB 94 could only be compared with how our nation took action during Prohibition.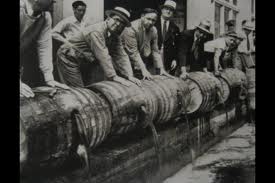 For roughly a decade, in an effort to stop the flow of illegal hooch, we ran around smashing stills, and dumping confiscated beer into the streets, and I think an argument could be made that those efforts didn't even prevent a single person who wanted a drink… from having one.
What those efforts did help to create, however, was a well-funded, entrenched and even highly evolved mob – in an effort to prevent people from drinking alcohol, we fueled the growth of organized crime in this country.
If we're trying to emulate that historic incompetence today in California, then we're doing it flawlessly.  Just two short years since the bill becoming law, and we've already created an industry of scammers that can barely be located, much less policed, and is certain to be fleecing residents out of millions of dollars each day.
Were the California State Bar to have realized all of this by now and therefore be handling things differently, I suppose I could readily forgive past transgressions.  But, that is not the case, and in fact, the State Bar's latest interpretation of SB 94 is, quite inconceivably, a step backwards.
By incorrectly interpreting SB 94, there is no question what will result.  The bar will drive out the only legitimate resources our state has left for homeowners to call on for help with a loan modification, and they will do so at a time when the number of foreclosures is increasing dramatically.  Statewide, in third quarter of 2011, foreclosures increased by 25.9%.  In zip codes with a median home sales price of $800,000, foreclosures increased by 12.1% during the third quarter.  And without legitimate attorneys to help, the scammers will be right there, where they've been all along, ready to answer the phone when distressed homeowners call for help.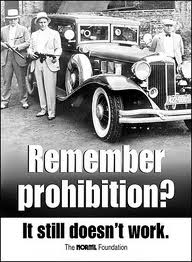 No one is pro-scammer…
We are witnessing an unprecedented event in this country.  And when it's over, most analysts today forecast that 16 million Americans will have lost their homes to foreclosure, but of course, no one really knows whether that number is correct.  While it's doubtful that it will be fewer than 16 million, the number could easily be significantly higher than that because foreclosures breed foreclosures.
To believe that 16 million Americans all suddenly became "irresponsible" is preposterous… these people are being sucked under by the worst economic downturn in 70 years.  By some measurements, this Great Recession is already worse than The Great Depression of the 1930s.
As more than 3,000 homeowners are being evicted from their homes every single day in this country, the rich continue to get richer.  Many of those rich people are bankers, and it's no secret that acts of those bankers not only caused our economic decline, but they only go forward based on the largesse of the taxpayers in this country.  Homeowners feel cheated, and very likely they are right to feel that way.
Very few, if any, will leave their homes without a fight.  The only way they will save their home from foreclosure is if their bank will agree to modify their loan.  They'll try to do it on their own, but most will fail, and once they fail, they'll seek out someone who says they can help… and they'll write them a check for whatever they can afford.  They'll do whatever they can to save their home from foreclosure.  And nothing the government says or does will change that fact.
Hopefully, the person they write that check to is an licensed, ethical and experienced attorney… that is the best possible outcome for everyone, because not only can that attorney represent and protect the homeowner's interests when working with the bank, but that attorney can also advise the homeowner as to the validity of other options that may protect that homeowner's home, such as bankruptcy and litigation.
However, if we preclude our consumer attorneys from being paid until the end of a process of indeterminable length, one that can often end in bankruptcy, we are asking lawyers to do the imprudent… or even the impossible. And if no lawyers are available to represent that homeowner at risk of foreclosure, that doesn't mean the homeowner will give up and move out of their home, it only means that he or she will find someone else who says they can help and to whom a check can be written.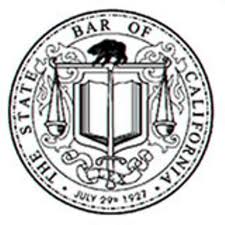 The way the State of California and the State Bar Association has handled this foreclosure crisis has been abominable, and it has led to more people being scammed than would have otherwise occurred.  But the state bar is about to make it worse because of an incorrect interpretation of a two year-old law, passed during a perceived crisis.
And let's be honest about this, in August of 2009, the California Bar Journal was reporting that they were receiving 900-1100 complaints a month since the beginning of that calendar year, and that number must have seemed to be evidence of a calamity especially when you consider that in 2008, the Bar received only eight complaints all year.  However, the State Bar also admitted at that time that the complaints had not yet been read.
Just do the math… 1,000 complaints a month since the beginning of 2009… roughly 12,000 complaints a year… and with the Bar's admission that they were investigating 2,000 complaints as of the end of 2010… and during that same time period the Bar has taken disciplinary action against only 20 attorneys… come on now… it's time for the Bar to admit that it overstated the nature of the problem back in 2009.
Back then, I also took note of another interesting fact… both the DRE and the Consumer Affairs Division of the Attorney General's Office also reported that they were receiving record numbers of complaints, and CNN/Money was as well.  Only CNN/Money was receiving complaints from homeowners who didn't hire anyone to assist them with their loan modification.
What was fascinating was that, I read complaints from each repository, and they were almost identical.  It was obvious to me at that point that it wasn't the lawyers or the scammers driving the volume of complaints… it was the HAMP program itself.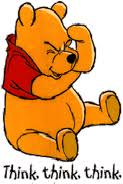 It's time to get smarter about all of this…
We all want to stop scammers from preying on homeowners in distress.  We should also all want to mitigate the damage to our state that's being caused by millions of foreclosures.  And we can do both… we can achieve those universally shared objectives… if we are smart… if we are thoughtful in how we address the problem… if we stop pretending that the untold millions that are losing their homes are somehow deserving of their fate and therefore unworthy of our help.
There is only one possible way to stop scammers related to foreclosure avoidance, and that is to make legitimate assistance ABUNDANT.  When legitimate assistance is abundant, there's no reason to seek out a scammer.
Consider how we finally made bootleggers go away… not by breaking down more illegal stills and shuttering speak easies… but by putting a legal and regulated liquor store on the corner.  And as soon as we did that…  Presto!  No more bootleggers.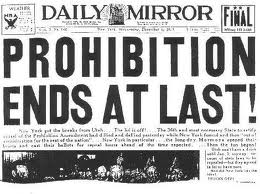 Instead, we have reacted as scared people in a panic often do… irrationally.
The state bar started receiving thousands of bar complaints from homeowners throughout the state, and rather than taking the time to understand the dynamics of what was causing the abrupt change in the behavior of our lawyers, we knee-jerk reacted and passed a law to make legitimate assistance more scarce.  And that's exactly what the scammers needed us to do in order for them to take over more of the market.
The only saving grace was that the lawyers that were still helping homeowners by billing in distinct contractual segments persevered.  But now, we intend to take a situation already horrendously unjust and make it even worse by misinterpreting the law, thus relegating our state's economy to traveling an even more disastrous path.  And still this new interpretation will not stop or even change the plans of a single solitary scammer.
The state bar's new interpretation of SB 94 was announced on September 17th of this year, a full two years after the state's governor signed the bill that created the new law.  It was announced as if the bar was deciding that it would close early on Fridays… like its decision would impact no one but the scammers, when it reality is that scammers are the only ones sure to not be affected by the erroneous conclusion by the bar.
Consider that the state and federal government have failed at every single turn in the foreclosure crisis.  None of the programs have worked in the slightest, let alone lived up to expectations.  I've seen my government fail before, to be sure, but never this many consecutive times and never when so many lives were being destroyed as a result.
Don't we owe it to the homeowners of California to be more thoughtful this time around… to make different decisions… better decisions… more thoughtful decisions… don't we owe it to the people of this state to finally do something right as related to the foreclosure crisis?
We are witnessing an unprecedented event in this country, and California is certain to take the lion's share of the hit.  What's happening will change our society for decades, perhaps forever.  And people who are at risk of losing their home need a lawyer to both advise and protect them… in fact I don't think we will make it through this crisis intact without our lawyers for we are a nation built on laws and forged by lawyers.  From the time of the Boston Massacre to grave moments such as those we are facing today that our laws and our legal system have allowed us to survive.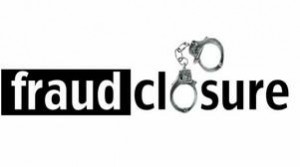 The people need access to lawyers, and that access to lawyers is the only way we can hope to prevent scammers from robbing those in distress of their last hope.  How can we turn our back on such an easy choice to do things right, after we've done them wrong for so long and caused pain to so many?
To allow an incorrect interpretation of SB 94 by the California State Bar to prevail under circumstances such that we face today is unconscionable.
Senator Calderon himself, writing in the Sacramento Bee in 2009, just before SB 94 was passed by the state legislature, had the following to say about why he chose SB 94's approach over that of AB 764, a competing bill that specified that one couldn't be paid until a loan modification was obtained.
"I considered the approach in AB 764 when drafting SB 94, but ultimately rejected it for three reasons.

First, preventing fee-for-service providers from charging their clients, unless they obtain a modification, will almost certainly increase the fees that fee-for-service providers charge their clients. If fee-for-service providers can only charge certain clients, they will need to increase the fees they charge those clients, to make up for their inability to charge other clients.

Second, the approach in AB 764 is likely to cause fee-for-service providers to cherry-pick their clients. If a provider knows he or she can only get paid if a modification is offered to a borrower, that provider is unlikely to take on the difficult cases, leaving borrowers most in need of help with fewer options for assistance.

Third, AB 764 is likely to force many fee-for-service providers out of business, which is likely to reduce the options for troubled borrowers even further."
And finally, here's what Bar Defense/Ethics Attorney, and former associate trial counsel for the California State Bar, David Cameron Carr had to say on this subject:
"The intent of the Legislature and the Governor was not to put legitimate firms out of business, rather it was to ensure that homeowners are only changed for work that has legitimately been done in service of the clients' goal to modify their mortgage.

Attorneys cannot guarantee the outcome of legal representation and the banks have not made it easy for individuals seeking to modify their loan obligations, whether represented by attorneys or not. Staking all of the attorney's fees on the successful loan modifications will lead to no attorneys willing to even make the effort. This is an access to justice issue clearly recognized by the Governor when he vetoed AB 764.

Allowing consumers to pay for legal services in discrete 'unbundled' increments serves the interests of clients and attorneys. Chief Justice Ronald George recently co­ authored an op-ed article in the New York Times praising unbundled practice as allowing 'lawyers – especially sole practitioners – to service people who might otherwise have never sought legal assistance."
Contract for specific services… complete those contracted services… get paid for those contracted services.  And nowhere in the law that applies to lawyers does it say that attorneys cannot divide the services related to a loan modification into component parts.
The state bar's interpretation is wrong… it must not be allowed to further our undoing.
I rest my case…
Mandelman out.
If you're an attorney licensed to practice law in California and you're either offering loan modification services, or realize the importance of this issue for other reasons, I NEED TO HEAR FROM YOU.
Email me at: mandelman@mac.com