All the News that Can Confuse – Housing Market News Up and Down at the Same Time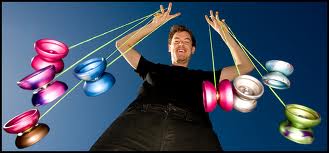 If you're confused about whether the housing market is recovering… or getting worse, it's probably because you're reading the news… and if that's the case, then it's not surprising in the least.  I mean, there are yo-yos that don't go up and down this much or this often.
On any given day, the numbers of contradictory headlines about housing markets and foreclosures are enough to present a serious health risk to anyone reading them.  On one occasion, after an hour spent reading them, I became disoriented, got up to leave the room, turned too quickly to the right, hit my head on the door jam, and found myself waking up on the floor an hour later.  Okay, maybe I just imagined that happening, but my point is the same.
Here's Daily Finance from yesterday… look at the first headline on the left and then the fourth in from the left. (Hat tip to Richard Zombeck of HuffPo for sending me this.)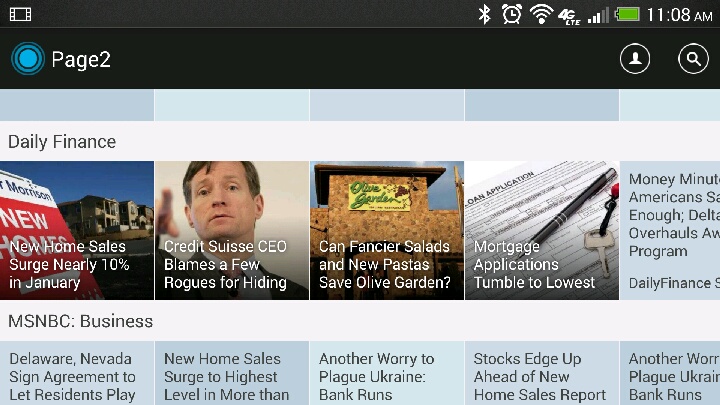 Want to get even more confused?  Here's just a smattering of the headlines sent into my in-box over the last week or so pertaining to foreclosure activity. And I want you to know, that I didn't spend more than 15 minutes compiling everything that follows.  Had I devoted any serious amount of time, I could have shown this to be even more ridiculous that you're about to see that it is.
Foreclosure activity sharply increased in January
Homes lost to foreclosure hit 6-year low in 2013
Boomerang Buyers Moving Back In
Groups Seeking Foreclosure Moratorium
Home buyers are losing confidence in the housing market
Home Prices in 20 U.S. Cities Climb by Most in Seven Years
Foreclosures Jump as Banks Bet on Rising U.S. Home Prices
Calls for Foreclosure Moratorium Intensify
Lenders repossessed fewer homes in January
The Foreclosure Crisis is Not Yet Over for U.S. Metros
More evidence Colorado's foreclosure crisis is over
Foreclosures fall in Colorado, but some areas see foreclosures rising

And, as if that weren't enough to make you look away and take deep breaths, here are just a few of the most recent headlines from my Google News Alert for the phrase, "Foreclosure Crisis."
The Foreclosure Crisis is Over (Inman News)
The Foreclosure Isn't Over (Washington Post)
The Foreclosure Crisis Isn't Over… Just Yet (Forbes)
Foreclosure Crisis Isn't Over for Minorities (CBS News)
Is Foreclosure Crisis Over?  Evidence Points Both Ways. (Chicago Tribune)
Foreclosure Crisis Over?  The Data is Mixed. (Consumer Affairs)
And my personal favorite thing to do is keep track of state specific news, and how it changes month to month.  Apparently, the whole housing market thing moves like greased lightning from one day to the next.  Even the stock market doesn't fluctuate consistently like the housing market apparently does, if you believe any of this nonsense.
It's (Almost) Official, Foreclosure Crisis is Over (Florida Realtors, December 2013)
Foreclosures: Crisis Nearing an End (SunSentinel, December 2013)
Florida Battles Highest Foreclosure Rates (National Association of Realtors, Jan 2014)
South Florida Foreclosures, State Lead U.S. in Foreclosures (SunSentinel, January 2014)
Okay, so that's the result of my 15 minutes cutting and pasting from the most recent headlines from around the World Wide Web… there are too many more to mention, and it's the same thing day after day, week after week, and year after year.
Is the foreclosure crisis over… don't be silly, the answer is no.  We haven't changed anything, let alone fixed anything that was broken, so how could it be over?
If it was capable of fixing itself, then why did we need to budget $75 billion for the HAMP program in the first place?  Why do we still quantitatively ease to the tune of tens of billions each month?  Why do Fannie Mae's quarterly filings with the SEC forecast 71 percent of sub-prime loans, 67 percent of Alt-A loans and even 41 percent of prime loans defaulting in the next few years?
And why is "inventory" so low?  Could it be because so few can sell their home?  What's being fed to Americans today is unmitigated claptrap… press release drivel.  It's about as useful as Bernanke going through his machinations to lower interest rates in order to drive growth and stimulate a recovery.  The only recovery happening in this country is inside the deluded minds that live inside the Beltway.
We continue to do nothing to change anything.  The inadequacies of the HAMP program march on, even as mortgage servicers continue to make headlines for being fined billions for servicer abuses in the loan modification and foreclosure process.
Mortgage Servicer Ocwen Agrees to $2.1 Billion Settlement
Ocwen fined for alleged mortgage servicing violations
Mortgage servicers to pay $9.3 billion to settle complaints
SunTrust among eight banks fined for alleged foreclosure abuse
Of course, all of this is on top of the $26 billion National Mortgage Settlement ("NMS") of a couple years back.  It's interesting to consider, by the way, that the NMS required Bank of America to grant $4.75 billion in principal reductions to borrowers, allowing the bank three years to complete them… and they completed them in something under six months.
Bank of America Provides $4.75 Billion in First Lien Principal Reductions in First Five Months Under National Mortgage Settlement – Bank Expects to Meet Total Obligations Within First Year of Three-year Agreement
So, it would seem, some sort of improvements in the loan modification process are possible, right?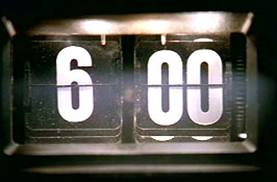 Tough Talk from the CFPB's Deputy Director Steven Antonakes…
Lest you think things are cooling down from a regulatory perspective, at a Mortgage Bankers Association 
conference held in Orlando, Florida
just a few days ago… on February 19, 2014… Steven Antonakes, the Deputy Director of the Consumer Financial Protection Bureau made the following remarks… and I'm just going to cut a paste in a few of the statements from his speech to the conference attendees.
It has felt like "Groundhog Day" with mortgage servicing for far too long.

We expect you to conduct outreach to ensure that all consumers in default know their options. We expect you to assess loss mitigation applications with care, so that consumers who qualify under your own standards get the loss mitigation that saves them – and the investor – from foreclosure.

We expect you to pay exceptionally close attention to servicing transfers and understand we will as well.

There will be no more shell games where the first servicer says the transfer ended all of its responsibility to consumers and the second servicer says it got a data dump missing critical documents.

At the end of the day, foreclosures are an important part of the business, but they shouldn't happen unless they're necessary and they must be done according to relevant law. We expect the new rules to go a long way to reduce consumer harm for all consumers with mortgages, especially as these rules work in concert with the existing prohibition against unfair, deceptive, and abusive practices.

Our new mortgage servicing rules are now subject to federal supervision and enforcement across the entire marketplace. Our enforcement actions to date have already ordered the return of more than $1 billion to consumers and mandated another $2 billion in foreclosure relief.

Mortgage servicing rule compliance is a significant priority for the Bureau. Accordingly, we will be vigilant about overseeing and enforcing these rules.

In our view, the intense human suffering inflicted on American consumers by an all-too-frequently indifferent mortgage servicing system has required us to change the paradigm in mortgage servicing forever.

Understand: if you choose to operate in this space, the fundamental rules have changed forever. It's not just about collecting payments. It's about recognizing that you must treat Americans who are struggling to pay their mortgages fairly before exercising your right to foreclose. We have raised the bar in favor of American consumers and we are ready, willing and able to vigorously enforce that bar.

Business as usual has ended in mortgage servicing. Groundhog Day is over. Thank you.
So, Steven… it's felt like Groundhog Day to you, has it?  No kidding.  You know, I've said that same thing every morning of my life, seven days a week, for the last four years at least… and I don't get paid for this and am losing my health, my ability to support my family, and my mind.  What's annoying you exactly, Mr. Deputy Director?
And you know, I'm not the Deputy Director of anything… I can't actually do anything about what you describe as "Ground Hog Day," but you certainly can, so who am I to be dissatisfied with… them or you?
You see, I don't expect mortgage servicers to fix this problem.  They certainly weren't elected or federally funded to do so… but you, on the other hand were.  So, with all due respect, Mr. Antonakes, in my mind you haven't earned the right to complain of "Ground Hog Day."  To my ears, it's like the old joke:
Patient: "Doctor, doctor… it's hurts when I do this." 
Doctor: "Then don't do that."
Steve, from your statements at the recent conference you presumably have the knowledge of the problems, and you certainly have the authority to do something about them.  If Ground Hog Day is bothering you… then do something about it… anything at all… do something wrong, but for God's sake, but do something.  Maybe we could learn to DENY borrowers faster, what about that?
Don't get me wrong… I'm still on your side, as it were.  But, your clock is ticking as far as I'm concerned, and soon I'll be forced to conclude that you're just another breath of hot air.
Frankly, I've had enough with speeches lacking verbs.  I'm tired of sentences that are all nouns… and no action.
Mandelman out.
 ~~~
Why not subscribe to Mandelman Matters and never miss an important post like this one again?  It's not like you're going to find this kind of valuable information anywhere else.  It's FREE so just CLICK HERE TO SUBSCRIBE already and you'll be smarter in no time.