Hear Tom Cox Fight Foreclosure in Maine Supreme Court – Color Commentary by Max Gardner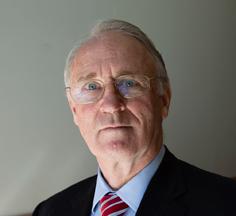 In September 2009,  while representing Nicolle Bradbury, whose home was being foreclosed upon by GMAC Mortgage, Tom Cox deposed the company's "limited signing officer" and during that deposition the GMAC employee admitted that he'd signed thousands of foreclosure affidavits in 23 states without  knowing one way or the other if any  of the facts were true.
His job was just to sign the papers, and that was that.
Tom had exposed the practice that would soon be branded, "robo-signing," and soon many of the country's largest banks had voluntary stopped foreclosing, pending their own internal investigations, but soon after that there'd be government investigations I think by every government agency except the Post Office.
Next, 49 of the 50 state attorneys general were suing the five largest mortgage servicers for  fraudulent foreclosure activities, and in February 2012, the $25 billion settlement was born.  Servicers would now be required to assist those at risk of foreclosure in a variety of ways… such as requiring new loan-servicing standards and providing billions in principal reductions.
"As a lawyer, I have this passion for the legal system and justice and fairness," says Cox. "Part of what drives me so hard is that I'm outraged by the abuse of the legal system – by corporate America, by the country's biggest financial institutions – and I'm embarrassed that my profession participated in creating that outrage."
Now, Tom explains, "I want to do what I can to fix it."
In December 2011, Tom's client Bradbury finally won her case against GMAC, with Tom Cox taking it all the way to the Maine Supreme Court. 
WELL… HE'S BACK.
A Special Edition Mandelman Matters Podcast
Turn up your speakers, and please be seated because the Maine Supreme Judicial Court is now in session.  This is a rare and very valuable opportunity to listen to both Tom Cox and the attorney for Wells Fargo,  take turns presenting their arguments to the State's Supreme Court Justices. 
Attorney Tom Cox will be arguing on behalf of his client, the defendant, Kenneth Burek. Â The plaintiff is Wells Fargo Bank.
BUT THAT'S NOT ALL…
Expert Color Commentary by THE Max Gardner!
That's right, as Tom fights to save his client's home from foreclosure, I ask Max to help us better understand what's going on and why… the background behind Tom's toughest arguments… and why it's such a specialized area of the law. Â 
Hundreds of lawyers have paid thousands of dollars and spent hundreds of hours to learn from these attorneys, they're unquestionably two of the top in the country. Â And the ONLY place you'll get this sort of opportunity is here… because there is nothing else that compares… nothing eve close… so tune in now to this…
 MANDELMAN MATTERS PODCAST
COX & GARDNER TOGETHER
A REAL LIFE LESSON IN FORECLOSURE DEFENSE
CLICK PLAY BELOW…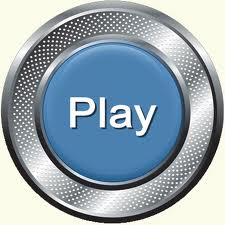 MANDELMAN OUT.
~~~
The only way to truly guarantee that your smart phone screen won't break… and if it does… ARMOR GUARD will repair or replace it WITHIN 48 HOURS at absolutely no cost to you… they even pay for shipping. Â ONLY $19.95. Â 
Order today, before it's too late. Â 
THEY'LL EVEN GUARANTEE IT AGAINST WATER!
I HAVE ARMOR GUARD ON MY iPHONE… YOU SHOULD TOO.