GLASKI WINS! California Court of Appeal Ruling a Landmark for Homeowners… Maybe.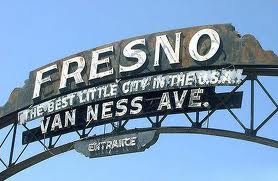 Hello, all… thanks for coming.  If you're from out-of-state… Welcome to California… "The Hardest Hit of the Hardest Hit States!"  We're thinking of having that line put on our license plates out here, by the way.  Of course, that really irks some Floridians and Nevadans, but if you've got it… flaunt it… I always say.  And besides, Florida's got "The Rocket Docket," and I hear in Nevada they're thinking about offering free drinks while in the loan modification process.
If you're not familiar with foreclosing in California, let's get a few things straight about our quasi-liberal, but generally banking-friendly state… first of all, this is the Land of Gomes, Fontenot & Nguyen… meaning that for the most part, California courts do not care whether the note was assigned correctly, they do not care about MERS being involved as a beneficiary… what our courts care very deeply about is whether borrowers made their payments or didn't.
In fact, up until last year, when our Attorney General, Kamala Harris somehow managed to pass the state's Homeowners Bill of Rights, which codified the new servicer standards from the National Mortgage Settlement into state law, it often seemed that in a pinch, all one needed to foreclose in California was a Snickers' wrapper and the allegation that the homeowner was in fact a deadbeat out to spin the lottery wheel of justice in the hopes of winning a free house.
The Glaski Decision…
Well, to a casual observer, Glaski v. Bank of America, et al, even as of the second amended complaint, might have looked like just another suit being brought by a California homeowner against his or her servicer, lender and trustee.  The plaintiff, one Mr. Thomas Glaski had lost his home to foreclosure… he claimed, wrongfully.  Nothing unusual about that so far.  In fact, I would think in California it happens at least once a day… every day.
Were one to conduct only a cursory review of Mr. Glaski's allegations in the case, as one could read in the Appellant's Opening Brief, one might have concluded that it was no different than all the rest.  To begin with, the homeowner's complaint said that the documents used in the foreclosure were "robo-signed," meaning that they contained improper or otherwise inadequate signatures, and further, that the entity foreclosing did not own of the loan because a defective transfer of the loan to the securitized trust had rendered its chain of ownership broken.
And being that the case was to be heard in the State of California's Court of Appeal… well, if that were all that one bothered to read about the Glaski case, it would have seemed a safe bet to predict that the homeowner would lose.
Except in this case… the homeowner won.  (At least for now.)
Even though this decision is referred to as being only a "pleading decision," meaning that no discovery has been done to-date, and its effect only allows Mr. Glaski to return to the lower court… it will now allow him to do something the court previously had not permitted him to do… challenge the validity of the transfer of his loan into the trust that ultimately foreclosed on his home.  
And for that reason alone, it's quite understandable that many started celebrating the decision even in advance of the court subsequently deciding to publish it.  As the court's order to publish the decision stated…
"As the non-published opinion filed on July 31, 2013, in the above entitled matter hereby meets the standards for publication specified in the California Rules of Court, rule 8.1105(c), it is ordered that the opinion be certified for publication in the Official Reports. (JAA)"
Published Opinions of the state's appellate courts are "opinions certified for publication or ordered published and may be cited or relied on by courts and parties."  And so, the Glaski decision being published, has led some to feel positively triumphant, although it may be a tad early for that sort of thing.
It's important to remember that there are three places where cases can be lost… at the demurrer… at the Motion for Summary Judgement, and at trial.  To win, you have to prevail at all three.  This decision was made at the demurrer stage, and it only says that Mr. Glaski's journey may continue… but there's a long way to go from here.
Introducing the Attorneys for Mr. Glaski…
Fresno attorney, Catarina Benitez was Mr. Glaski's original attorney, and after losing the case in state court, she brought in appellate attorney, Richard Antognini to handle the appeal.  I interviewed both attorneys at length so I could get my arms around what happened in this case, both in the lower court, where Mr. Glaski lost… and in the appeal, where he later prevailed.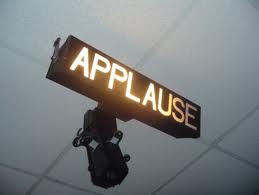 I do want to say that both lawyers have reason to be proud of their work in this case.
Remarkably, Catarina Benitez only became licensed to practice law in 2008, and Mr. Glaski was her very first foreclosure client.  Talk about on-the-job-training… she learned about the difficult and emerging area of foreclosure defense as she was learning to be a lawyer.  She candidly admits that she found out about "robo-signing" while watching television, and didn't know how to find the Pooling & Servicing Agreement until a couple of years into her representation of Mr. Glaski.
Initially, the complaint she filed was almost exclusively focused on Mr. Glaski's failed attempt to get his loan modified in 2009, when he became a victim of dual tracking.  Only a few months into her representation of Mr. Glaski, Catarina found herself trying to consolidate the case against the foreclosing parties with the Unlawful Detainer, and soon Mr. Glaski was being evicted from his home that had been sold back to the bank at a trustee sale.
Incredibly, however, Catarina persevered.  She was always candid with her client, letting him know that she was learning as she went along, but would continue the fight if he wanted her to.  He did… so she did… only to lose the case at the Motion to Dismiss, which as she somewhat jokingly put it, "Only took about 15 minutes.  I wasn't even sure the judge read my entire complaint."
It wasn't until August of 2011, that Mr. Glaski's Second Amended Complaint came to resemble the case that would ultimately be argued successfully in front of the California Court of Appeal, Fifth Appellate District, by experienced appellate attorney, Richard Antognini.
It is truly a testament to Catarina's character, dedication and intelligence that she remained committed and diligent throughout the five years that her case received little more than setback after setback.  It is also to her credit that she knew she needed to bring in Richard, a very smart, seasoned appellate attorney to handle the appeal.
The (Wrongful) Foreclosure of Mr. Thomas Glaski…
The homeowner, plaintiff, and appellant in this case is one Mr. Thomas Glaski who had bought a home in Fresno, California back in 2005 for $812,000.  He financed it with a $650,000 adjustable rate loan from Washington Mutual ("WaMu").  Initially, his payments were roughly $1,700 a month, but by August of 2007, they had gone up to $2,100.
Mr. Glaski's loan went into default in 2008… and in August of that year he contacted WaMu's loss mitigation department to inquire about the possibility of a loan modification.  His timing could not have been worse.
Roughly a month later, on September 25, 2008, the Office of Thrift Supervision ("OTS"), and the Federal Deposit Insurance Corporation ("FDIC"), the appointed "receiver," seized control of WaMu and that very same day… in what some would call a "fire sale," sold WaMu's assets and liabilities to JPMorgan Chase Bank, N.A.
Thinking that JPMorgan Chase now held his mortgage, Mr. Glaski contacted Chase Home Finance LLC, and started the process of applying for a loan modification.  But, on December 9, 2008, a "Notice of Default and Election to Sell Under Deed of Trust," was recorded at the office of the Fresno County Recorder.
(Back then, no one understood what was happening, but today we'd all recognize that the potential for the dreaded impact of dual tracking was about to strike.  Reliving it like this is sort of like watching a slow motion train crash, don't you think?)
That very same day, an "Assignment of the Deed of Trust," was also recorded in Fresno.  It stated that JP Morgan had, "transferred and assigned all beneficial interest under the Glaski deed of trust to LaSalle Bank NA as trustee for WaMu's securitized trust, together with the note described in and secured by the Glaski deed of trust."  
The Notice of Default or NOD, had now been recorded and served.  The NOD stated that Mr. Glaski's property was in foreclosure because he was behind in his payments and in line with California's non-judicial foreclosure process, that his property could be sold without any action by the court.
Three months later the next shoe in California's nonjudicial foreclosure process fell when, on March 12, 2009, a "Notice of Trustee's Sale" was recorded by Fresno's County Recorder… and Mr. Glaski's property was sold on April 1, 2009.  According to the notice, Mr. Glaski was in default under his deed of trust, and the amount of his indebtedness was estimated to be just shy of $735,000.
According to Mr. Glaski, Chase's representative had led him to believe that his loan modification application was in process, but on May 27th his home was sold and Bank of America, "as successor trustee for the WaMu Securitized Trust and beneficiary under the Glaski deed of trust," was the highest bidder.  (Bank of America had acquired LaSalle Bank Corp. as of October 1, 2007, and in doing so inherited Mr. Glaski's loan as trustee.)
On June 15, 2009, another "Assignment of Deed of Trust" was recorded in Fresno.  JPMorgan was the assigning party and the entity to receive "all beneficial interest" under the Glaski deed of trust was shown to be Bank of America, "as successor by merger to LaSalle Bank NA, as trustee for WaMu's securitized trust."
Next, on June 15, 2009, the "Trustee's Deed Upon Sale," was filed by the Fresno County Recorder.  It stated that, "California Reconveyance, as the duly appointed trustee under the Glaski deed of trust, granted and conveyed to Bank of America, as successor by merger to La Salle NA as trustee for the WaMu Securitized Trust, all of its right, title and interest to the Property."  
The trustee's deed upon sale showed the amount of the unpaid debt and costs was $738,238.04 and that…  "the grantee, paid $339,150 at the trustee's sale, either in lawful money or by credit bid."  His home had sold for less than half of what he had paid for it only four years earlier, in 2005… (but thank you for playing and we do have some lovely parting gifts?)
It was official… on that day Mr. Glaski became a victim of the foreclosure crisis.  But, while what happened might have been official… it apparently may not have been legal.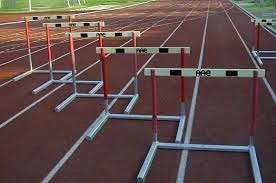 Key Hurdles… The Gomes and Nguyen Decisions
This case is noteworthy for a number of reasons, and perhaps the most notable of which is that the court's decision, once again on the surface, could appear to contradict the Fourth District Court of Appeal's decision in another well-known California case from 2011… Gomes v. Countrywide (Gomes, supra, 192 Cal.App.4th 1149).
In Gomes, the appellate court ruled that California's nonjudicial foreclosure process, "did not allow for a challenge to the authority of the person initiating the foreclosure."  (Gomes, supra, at p. 1154.)
However, this court recognized that the Gomes case was different in several ways.  For example, this court pointed out that Gomes was a pre-foreclosure action brought primarily against MERS for wrongful initiation of foreclosure. Basically, Gomes had argued that the owner of his note failed to authorize MERS to initiate his foreclosure.
In Mr. Glaski's case, the Gomes decision was viewed very narrowly, with the court referring to, "the limiting nature of the holding in Gomes," in its written opinion.
In Mr. Glaski's case the court pointed out that Gomes was only about the authority of MERS as the nominee of the note-holder, whereas Mr. Glaski was alleging that the purported note-holder could not be the holder of his note.  This court mentioned more than once that Mr. Glaski had differentiated his case from Gomes by including very specific facts in support of his claim that the foreclosure was not and could not have been conducted by the correct party.
This court also referenced what had been written by the district court in Naranjo v. SBMC Mortgage, when it "addressed the scope of the Gomes decision," as follows…
"In Gomes, the California Court of Appeal held that a plaintiff does not have a right to bring an action to determine the nominee's authorization to proceed with a nonjudicial foreclosure on behalf of a note-holder."  The nominee in Gomes was MERS.  Here, Plaintiff is not seeking such a determination. The role of the nominee is not central to this action as it was in Gomes. Rather, Plaintiff alleges that the transfer of rights to the WAMU Trust is improper, thus Defendants consequently lack the legal right to either collect on the debt or enforce the underlying security interest." (Naranjo, supra, 2012 WL 3030370, at p. *3.)
As a result, just like the view taken in Naranjo, this court concluded that the Gomes decision would not preclude the assertion of, "a claim that was essentially the same as the post-closing date claim Glaski is asserting in this case."
This court also looked at the three federal cases that were cited in Gomes, but found none to be "on point," stating that in one of the cases, "the plaintiff alleged wrongful foreclosure on the ground that assignments of the deed of trust had been improperly backdated, and thus the wrong party had initiated the foreclosure process," and then concluding that, "No such infirmity is alleged here."
This court's opinion also pointed out that in Gomes, the court found it "significant" that in all three federal cases cited by Mr. Gomes, "the plaintiff's complaint identified a specific factual basis for alleging that the foreclosure was not initiated by the correct party." (Gomes, supra, at p. 1156.)
The overriding point is that this court, for a number of reasons including the specificity of the facts presented by Mr. Glaski, determined that borrowers ARE permitted to "pursue questions regarding the chain of ownership," a position the court stated was supported by Herrera v. Deutsche Bank National Trust Co., supra, 196 Cal.App.4th 1366, in which Deutsche's motion for summary judgment was denied based on the failure of Deutsche, "to establish it was the beneficiary under that deed of trust."  
As a result, in that case, "the court concluded that triable issues of material fact existed regarding alleged breaks in the chain of ownership of the deed of trust in question." (Id. at p. 1378.)
So, Gomes, the California appeals court decision that was a significant contributor to Mr. Glaski's losing in the lower court, was no longer a factor, as the Court of Appeal ruled that Gomes didn't even apply to Mr. Glaski's case, saying…
"In view of the limiting statements included in the Gomes opinion, we do not interpret it as barring claims that challenge a foreclosure based on specific allegations that an attempt to transfer the deed of trust was void."
Nguyen v. Calhoun
The defendants in Mr. Glaski's case, which included Bank of America as Trustee, and JPMorgan Chase as at least the servicer, among a few related others, also presented arguments based on another pivotal decision from the California Court of Appeal… Nguyen v. Calhoun (2003) 105 Cal.App.4th 428, 445.
Widely cited, and wildly unpopular with homeowners for obvious reasons, the Nguyen decision said that even if there was an error, such as the ineffective transfer of a loan into a trust, because the error happened, "outside the confines of the statutory nonjudicial foreclosure proceeding," it could not be used as the basis for invalidating a trustee sale that has already taken place.  It means that, absent any other material facts, once the house is sold… it's sold.
This court dismissed the application of Nguyen to Mr. Glaski's case for two reasons.
One was that, were Mr. Glaski's case to prevail, the foreclosure would be deemed "wrongful," and since a "wrongful foreclosure" is considered a "tort," monetary damages would apply.  Therefore, this court said, invalidating the trustee sale would not be the only remedy available to Mr. Glaski.
Secondly, if it were determined that the entity that foreclosed on Mr. Glaski's home, didn't have the authority to foreclose, then the foreclosure sale wouldn't be considered "voidable," rather… it would be considered "void."  And this distinction was a critical one.
So, as a result of this now published decision by California's Court of Appeal, Mr. Glaski will now be allowed to return to state court to allege that his foreclosure was wrongful based on a challenge to the validity of the transfer of his loan into the trust that foreclosed on his home.
If he prevails, and the transfer is deemed to be void, that will in turn mean that the trust was not able to assign the loan to the servicer to foreclose, ergo the foreclosure will have been "wrongful."  And that should mean MONETARY DAMAGES for Mr. Glaski.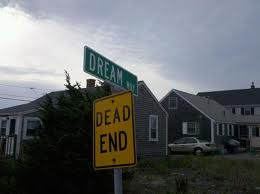 A Unique Juxtaposition in the Style of the Argument…
What Mr. Glaski's appellate attorney, Richard Antognini, argued in this case was in some ways not unique, but in other ways I think it was.  It's not so much what he said… as they way he said it.
This decision in favor of the homeowner turned on one specific point and one alone… the specific defect alleged was that the attempts to transfer the loan into the trust were all made AFTER the closing date of the securitized trust… and therefore the transfers were void.
Richard's arguments were exceptionally lucent and linear… focusing on how the various laws and rules involved were in place to protect investors.
For example, the PSA's cut-off date for transfers after the trust closes, is designed to protect investors in the trust.  That protection is supported by the Internal Revenue Code, which also prohibits late transfers to a REMIC trust, and further New York State trust law also seeks to protect investors, stating that late transfers are VOID, as opposed to merely "voidable."
So, if you think about it… in this case, the court was asked to rule to uphold laws and rules in place to protect investors, and by the court doing exactly that… the borrower won.  
I know that others have argued the "late transfer" argument before on numerous occasions, but I don't believe that I've ever heard of it being argued in quite the same way Richard Antognini argued it on behalf of Mr. Glaski.
The court in this case was not asked to make its decision  based on a lack of endorsements between A to B or B to C or C to D, nor based on missing allonges, or because the borrower claimed third-party beneficiary status related to the Pooling & Servicing Agreement ("PSA"), or based on violations of the REMIC rules found in the Internal Revenue Code.
And it's also very interesting to recognize that the court essentially ignored the allegations of "robo-signing," or signature irregularities, even though the number of flagrantly improper signatures for Deborah Brignac made the documents appear almost comical when viewed alongside each other.  Deborah's various signatures weren't even close to being the same.
And the claim of late transfer into the trust was established by facts presented that were as close to hard evidence as one would ever see in such a case.  It wasn't a matter of a homeowner making allegations that would render the note voidable… it was a matter of the facts that the court basically said appeared true… and if so, would render the note entirely VOID.
That distinction between "voidable" and "void," was honed in on by the judges, and led the court to not have to address other issues that would have otherwise been problematic and potentially fatal to the homeowner's case… such as the "tender rule," for example.
The so-called "tender rule"—that a borrower generally cannot set aside a foreclosure unless he or she tenders the full amount owed on the loan—presents a intractable obstacle for many plaintiffs. The rationale behind the rule is that a borrower should not be able to avoid foreclosure when the borrower cannot pay his or her debt even if any procedural errors could be cured.
In Ferguson v. Avelo Mortgage, LLC (Cal.App. 2 Dist. Jun. 1, 2011) — Cal.Rptr.3d —, 2011 WL 2139143, the Court of Appeal again affirmed the tender rule and, by doing so, took an additional step favorable to lenders.
As stated by the court in Glaski…
"Tender is not required where the foreclosure sale is void, rather than voidable, such as when a plaintiff proves that the entity lacked the authority to foreclose on the property. (Lester v. J.P. Morgan Chase Bank, supra, ___ F.Supp.2d____, [2013 WL 633333, p. *8]; 4 Miller & Starr, Cal. Real Estate (3d ed. 2003) Deeds of Trust, § 10:212, p. 686.)"
Even so, and homeowners should make no mistake about it… it should by now be obvious that this case was no walk in the park.
If you're a homeowner reading this… and you've made it this far… I'm impressed, because writing this explanation of what went on as related to Mr. Glaski's case is making my hair hurt.  To get here, I think I had to read roughly 350 pages of courtroom type writing… which I'm certain can cause brian damage  in non-attorneys like me… and in addition to all that reading, I spent at least five hours on the phone with both Richard, Catarina… and a few more hours talking with a half dozen other lawyers from around the country.
I'm not telling you this because I want a pat on the back.  I'm telling you this because I hope you realize that  to prevail in this case required not just any lawyer, but a very smart and highly experienced one… and then some on top of that.
To illustrate how things went for Mr. Glaski and his young lawyer in the lower court… the written opinion by the lower court pulled no punches when describing certain aspects of how Mr. Glaski's case was presented.  In fact, at various points his case was described as follows… the emphasis is mine…
"The court indicated that Glaski's complaint had jumbled together many different statutes and theories of liability and directed Glaski to avoid "chain letter" allegations in his amended pleading."
"The trial court's minute order states: "Plaintiff is advised for the last time to plead each cause of action such that only the essential elements for the claim are set forth without reincorporation of lengthy 'general allegations'. In other words, the 'facts' to be pleaded are those upon which liability depends."
"We conclude that, although the borrower's allegations are somewhat confusing and may contain contradictions, he nonetheless has stated a wrongful foreclosure claim under the lenient standards applied to demurrers."
Those sorts of paragraphs should not require anyone to "read between the lines."    Could Mr. Glaski have handled this case himself?  I think the answer should be abundantly clear… NOT A CHANCE.  What this court wanted was specificity, and that is what his appellate attorney delivered.
As is typically the case, Glaski's Deed of Trust states that the note, together with the deed of trust, can be sold without prior notice to the borrower.  But, in this case, the fundamental issue was whether the borrower should be allowed to challenge the validity of the attempts to transfer Mr. Glaski's note and deed of trust to the securitized trust.
According to the court's written opinion in favor of Mr. Glaski…
In late 2005, the WaMu Mortgage Pass-Through Certificates Series 2005-AR17 Trust was formed as a common law trust (WaMu Securitized Trust) under New York law.  The corpus of the trust consists of a pool of residential mortgage notes purportedly secured by liens on residential real estate. La Salle Bank, N.A., was the original trustee for the WaMu Securitized Trust.  
Glaski alleges that the WaMu Securitized Trust has no continuing duties other than to hold assets and to issue various series of certificates of investment.  A description of the certificates of investment as well as the categories of mortgage loans is included in the prospectus filed with the Securities and Exchange Commission (SEC) on October 21, 2005.
The closing date for the WaMu Securitized Trust was December 21, 2005, or 90 days thereafter. Glaski alleges that the attempt to assign his note and deed of trust to the WaMu Securitized Trust was made after the closing date and, therefore, the assignment was ineffective.
So, this court's conclusion, at least in part, was stated as follows…
"We conclude that a borrower may challenge the securitized trust's chain of ownership by alleging the attempts to transfer the deed of trust to the securitized trust (which was formed under New York law) occurred after the trust's closing date.
Transfers that violate the terms of the trust instrument are void under New York trust law, and borrowers have standing to challenge void assignments of their loans even though they are not a party to, or a third party beneficiary of, the assignment agreement."
"We conclude that Glaski's factual allegations regarding post-closing date attempts to transfer his deed of trust into the WaMu Securitized Trust are sufficient to state a basis for concluding the attempted transfers were void."
We therefore reverse the judgment of dismissal and remand for further proceedings.
And that concludes my explanation of what happened in Mr. Glaski's case.  So, what does it mean?
Well, as I said at the beginning, it only means that Mr. Glaski may return to the lower court to have his case heard, and that this time he will be allowed to challenge the validity of the transfer of his note into the trust that foreclosed on his property.  He'll basically assert that the transfer was too late and therefore… based on New York Trust Law… VOID.
If he prevails, the foreclosure of his home will likely be ruled to have been "wrongful," and he'll be eligible to receive some amount of monetary damages.  But, does that mean that Mr. Glaski will "get a free house?"
The answer, according to Mr. Glaski's appellate attorney, and every other attorney I spoke with about this case, is a resounding and unanimous… "NO."
(I'm not trying to argue that point with anyone… I'm only stating what appellate attorney Richard Antognini made very clear to me… and you'll have a chance to hear it in his own words should you decide to tune into the upcoming Mandelman Matters Podcast featuring both Richard and Catarina.)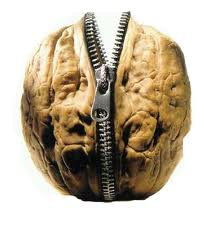 Here's how the California Court of Appeal summed it all up… largely, based on New York Trust Law
Based on these allegations, we will address whether a post-closing date transfer into a securitized trust is the type of defect that would render the transfer void.
Other allegations relevant to this inquiry are that the WaMu Securitized Trust (1) was formed in 2005 under New York law and (2) was subject to the requirements imposed on REMIC trusts (entities that do not pay federal income tax) by the Internal Revenue Code.
The allegation that the WaMu Securitized Trust was formed under New York law supports the conclusion that New York law governs the operation of the trust.  
New York Estates, Powers & Trusts Law section 7-2.4, provides: "If the trust is expressed in an instrument creating the estate of the trustee, every sale, conveyance or other act of the trustee in contravention of the trust, except as authorized by this article and by any other  provision of law, is void."
Because the WaMu Securitized Trust was created by the pooling and servicing agreement and that agreement establishes a closing date after which the trust may no longer accept loans, this statutory provision provides a legal basis for concluding that the trustee's attempt to accept a loan after the closing date would be void as an act in contravention of the trust document.
We are aware that some courts have considered the role of New York law and rejected the post-closing date theory on the grounds that the New York statute is not interpreted literally, but treats acts in contravention of the trust instrument as merely voidable.
.
Despite the foregoing cases, we will join those courts that have read the New York statute literally.
Causes of Action the Court of Appeal Allowed… and those they didn't.
I think it's worth noting that the first two causes of action in Glaski's Second Amended Complaint were both alleging "Fraud," and the court in this decision threw out both of them, saying under the heading labeled, "Rules for Pleading Fraud…"
The elements of a fraud cause of action are (1) misrepresentation, (2) knowledge of the falsity or scienter, (3) intent to defraud—that is, induce reliance, (4) justifiable reliance, and (5) resulting damages. These elements may not be pleaded in a general or conclusory fashion.
Fraud must be pled specifically—that is, a plaintiff must plead facts that show with particularity the elements of the cause of action. In their demurrer, defendants contended facts establishing detrimental reliance were not alleged.
First Cause of Action for Fraud, Lack of Specific Allegations of Reliance
Glaski's first cause of action, which alleges a fraud implemented through forged documents, alleges that defendants' act "caused Plaintiff to rely on the recorded documents and ultimately lose the property which served as his primary residence, and caused Plaintiff further damage, proof of which will be made at trial.
"This allegation is a general allegation of reliance and damage. It does not identify the particular acts Glaski took because of the alleged forgeries. Similarly, it does not identify any acts that Glaski did not take because of his reliance on the alleged forgeries. Therefore, we conclude that Glaski's conclusory allegation of reliance is insufficient under the rules of law that require fraud to be pled specifically. (Lazar v. Superior Court, supra, 12 Cal.4th at p. 645.)
The reason I point this aspect of the court's decision out is that it seems that hardly a day goes by when I don't hear a homeowner alleging "fraud" for one reason or another, and whenever I ask them to be specific about how they were defrauded or damaged as a result of the alleged fraud… well, they usually just start getting mad at me for asking such questions.
And yet, here homeowners should clearly see how the court views allegations of fraud… it's simply not an easy thing to plead and always must be done very specifically.
Potential Problems I See Ahead for Mr. Glaski… and the Homeowners Who Follow in His Footsteps Based on this Decision…
Okay, I HATE having to raise anything negative about this decision… so many homeowners and foreclosure defense attorneys seem positively overjoyed since it was published, which is understandable… but I do feel obligated to bring up a few potential glitches that could be ahead.
Remember, at the appeal, the facts presented are limited to those that were raised in the lower court, but once Mr. Glaski returns to court to plead his case anew, then all sorts of new evidence and arguments will be allowed to enter the picture.
New York Trust Law… In this decision, the court based a significant portion of its opinion on New York Trust Law, saying for example… "The allegation that the WaMu Securitized Trust was formed under New York law supports the conclusion that New York law governs the operation of the trust."
BUT… Mr. Glaski's trust is a Delaware Trust… In Section 10.05 of the Pooling & Servicing Agreement for the "WaMu Mortgage Pass-Through Certificates Series 2005-AR17 Trust," it clearly states (as shown below) that the trust in this case was and is a Delaware Trust… NOT a trust "formed under New York Trust Law," as the court presumed when writing its opinion.
From the PSA, Section 10.05. Governing Law. This Agreement shall be construed in accordance with the laws of the State of Delaware without giving effect to its conflict of laws provisions and the obligations, rights and remedies of the parties hereunder shall be determined in accordance with such laws without giving effect to conflict of laws provisions.
Delaware is probably the most bank-friendly state in the union, in case you didn't know, and its laws are written to support banks in all cases, unlike New York's.  Again, as shown below…
Delaware Statutory Trust Act:
§ 3825. Construction and application of chapter and governing instrument.
(a) The rule that statutes in derogation of the common law are to be strictly construed shall have no application to this subchapter.
(b) It is the policy of this subchapter to give maximum effect to the principle of freedom of contract and to the enforceability of governing instruments.
(c) Action validly taken pursuant to 1 provision of this chapter shall not be deemed invalid solely because it is identical or similar in substance to an action that could have been taken pursuant to some other provision of this chapter but fails to satisfy 1 or more requirements prescribed by such other provision.
(d) A governing instrument that provides for the application of Delaware law shall be governed by and construed under the laws of the State of Delaware in accordance with its terms.
What will this oversight mean going forward?  I have no idea, but if I had to guess, I'd certainly say it's something the other side is going to bring up, and some have said it could lead to the decision being de-published (if that's the right word).
There appear to be other potential issues found in the PSA… One is found by looking at the definition of mortgage files to see what should be delivered to the trustee and then by looking at paragraph 2:05, where it says…
"On or promptly after the Closing Date, the Servicer shall cause the MERS® System to indicate that each MERS Loan, if any, has been assigned to the Trustee, without recourse, or to the Trust, without recourse, by including in the MERS® System computer files (a) the code necessary to identify the Trustee and (b) the code necessary to identify the series of the Certificates issued in connection with such Mortgage Loans."
I have no idea, but it appears at least possible that the assignment to the trust was done within 90 days of the closing date… through the MERS system.  Or at least possible that this could be alleged by the other side.  MERS is not mentioned on the Deed of Trust, I realize, but we'll have to see what happens from here.
There is also language in the PSA that talks about assignment to the trust taking place when the note is delivered to the custodian.  I'm NOT saying either of those arguments will fly in this case, but I'm just saying that these issues could not be raised at the appeal.
A Few Last Words…
I'm not trying to rain on anyone's parade here, but I do think a cautionary approach is warranted.  Remember the Deed of Trust and original note both include attorneys fees clauses, so if you lose a case like Mr. Glaski's… you could get slapped with a huge bill for the other side's legal fees.
Speaking to this point, Richard Antognini told me…  "First I develop my facts, do my investigation, research and analysis… l then I file a lawsuit.  That's how these cases should be done."
And I couldn't agree more with that.
Mandelman out.