What's wrong with your loan? Jay Patterson on a Mandelman Matters Podcast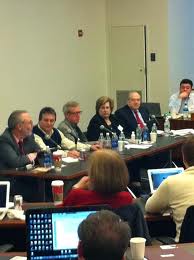 Certified Fraud Examiner and forensic accounting epert, Jay Patterson, a member of the faculty at Max Gardner's Boot Camp training programs for lawyers. Â In that photo above, Max is all the way on the left and just to the right of Max is Jay.
Jay Patterson teaches lawyers how to use the SEC Edgar database, among others, in order to find out who owns a loan. Â How to identify the trust a loan is in and find the Pooling and Servicing Agreement. how to figure out whether a trust is modifying loans and what the characteristics of the modifications are… and he can take apart the accounting of a loan to show where just about every nickel went.
Jay knows loans and what can go wrong with them, and in a field where scams are far too common, Jay Patterson is one of the most respected names in the industry nationwide. Â In 30 minutes, Jay and I talk about what homeowners should and shouldn't do related to loan audits, securitization audits, and why accounting is an important, but often overlooked issue when fighting foreclosure.
Turn up your speakers and click the PLAY button below, and listen to one of the top loan and securitization auditors and forensic accounting experts in the country, Jay Patterson… on this Mandelman Matters Podcast.