Bar Defense Atty David Carr Exposes the CA Bar on Scammers and SB 94 – A MM Podcast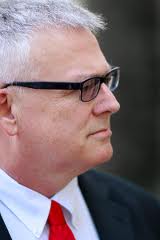 FASCINATING!  SHOCKING!  SCANDALOUS! 
INVALUABLE INFORMATION AND INSIGHT FOR LAWYERS… REAL ESTATE LICENSEES… AND ANYONE INVOLVED IN THE FORECLOSURE CRISIS IN CALIFORNIA AND ELSEWHERE.
David Cameron Carr has been in private practice representing California attorneys and applicants since 2001, but before that, between 1989 and 2001,  he was a staff attorney at the California State Bar Association, and from 1999 and 2001 he was Manager, Los Angeles General Trials Unit.  From 1992-1999, he was a State Bar Discipline Prosecutor, and from 1989-1992, he worked as a Staff attorney, handling Complaint Audit & Review.
David graduated in 1986 from Loyola Law School, Los Angeles, and was admitted to the State Bar of California in December of that same year.  He's admitted to Southern, Central and Northern US District Courts for California.  He;s a Member of the San Diego County Bar Association's Legal Ethics Committee, a Member of the Association of Professional Responsibility Lawyers (APRL), a Member of the American Bar Association and ABA Center for Professional Responsibility.
He also serves as President of the Association of Discipline Defense Counsel.
Okay, now that we've got that out of the way…
I can tell you that I've gotten to know David Carr pretty well over the last few years, we've worked together in a way, as I've been intimately involved in the travesty related to lawyers and loan modifications that was created in 2009, when California Senate Bill 94, which was sponsored by Senate Banking Committee Chair, Rom Calderon was signed into law by the Governor on October 12, that year.
The law created by SB 94 is the Crown Prince of unintended consequences.  Created in the hopes of to protecting California's distressed homeowners at risk of foreclosure from unscrupulous scammers by prohibiting advance fees in conjunction with providing loan modification services.  The law hasn't come anywhere near achieving its objective.  Even Suzan Anderson, who is the Supervisor of the State Bar's Special Team on Loan Modification Fraud, speaking last December to David Streitfeld of The New York Times said: "I wish the law had worked."
What SB 94 has done in the hands of the California State Bar is create so much confusion in the legal community that hundreds or perhaps thousands of legitimate attorneys have stopped offering to help homeowners get their loans modified, while the scammers have continued to proliferate as if nothing changed.
HOW DID THIS HAPPEN?
David Cameron Carr knows what's really happened and continues to happen in California since SB 94 became law in 2009.  And he knows the situation from the perspective of the State Bar, and from the perspective of the ethical lawyers caught up in the confusion.
If you're a lawyer or real estate licensee that has been involved in helping homeowners save their homes from foreclosure over the last few years, or a homeowner struggling to understand the crisisat hand…

I PROMISE… YOU DO NOT WANT TO MISS THIS…
Mandelman Matters Podcast with David Cameron Carr
Mandelman out.