Disturbing News from Behind Closed Doors – Attorney Thomas Cox, A Mandelman Matters Podcast

WARNING: THIS IS GOING TO BE DISTURBING…
Thomas Cox is a retired banking lawyer from Portland Maine. Â I spent a week with him at Max Gardner's Book Camp last fall, and we became fast friends… he's just a great guy and a real hero of the foreclosure crisis as he came out of retirement to volunteer to help homeowners at risk of foreclosure. Â The last time he was involved in foreclosing, he was on the other side of the table as a result of the S&L crisis of the early 1990s. Â Of course, things were sure a lot different then.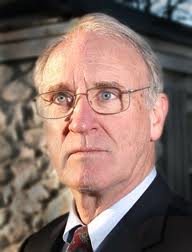 That's Tom looking like a lawyer… or a pallbearer… lol.
Tom is the lawyer who's work brought the term "robo-signing" to the American lexicon. Â His deposition of Jeffrey Stephan of GMAC led to the revelation that the servicers were all hiring people to sign affidavits without reading them or knowing anything about the facts they were attesting to under penalty of perjury… not that anyone has gotten in any trouble for it.
After the media got a hold of it, most of the banks announced that they would be suspending foreclosures, including Bank of America, whose internal investgation took almost two whole weeks before they announced that everything was fine again, and foreclosures could commence.
Frankly, it was one of the most flagrant examples of lying to the public that I've ever seen big corporations engage in… made all the more incredible by the fact that nothing happened to the banks as a result. Â The video down below is some highlights of Tom's deposition.
I covered the whole thing in an article titled: The Birth of Robo-Signing, and if you've never read it, you really should… just for the comic relief… it's funny. Â I covered it again, unfortunately, some months later when it came out that GMAC was still robo-signing… after all, why quit on a winner. Â I titled that article, The Beat Goes On, and it's got one of my songs in it.
But, enough with the recapping of the old stuff… let's get on to the new stuff…
Click play for either the MP3 version of the podcast… that's the one that will play on most any computer… or on the Enhanced version, which just has some graphics added, no big deal, but won't play on some machines.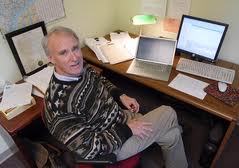 That's what Tom really looks like… much better, don't you think?
Tom's going to share some things that are very disturbing… things he's discovered are going on behind closed doors in the mortgage banking industry… thinks you probably haven't heard about before… things we all need to know. Â Don't even think about not listening to this one… you'll be shocked, but glad you listened.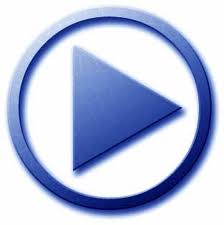 Click above for the MP3 Version of the Mandelman Matters Podcast with Attorney Thomas Cox
Or use this embedded player:
[audio:http://www.yourdomain.com/path/to/your_mp3_file.mp3]
but remember… Â if it won't play, try the MP3 version above.
Mandelman out.
Here's the "circulation draft of the Permanent Editorial Board of the Uniform Law Institute on the subject of: the UCC Rules Applicable to the Assignment of MortgageNotes and to the Ownership and Enforcement of Those Notes and the MortgagesSecuring Them. I understand it's not for everyone, but for those who are into this sort of thing… well, go to town.
PEB Report on Mortgage Notes-Circulation Draft
~~~
Here's a highlights video of Tom's deposition of Jeffrey Stephan from GMAC… in case you missed it the first time around…