Ohio's Former AG Marc Dann Talks Hawaii & Fighting Banks – A Mandelman Matters Podcast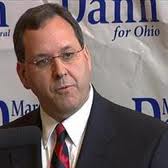 Paraphrasing from Wikipedia… Marc Dann was born March 12, 1962, in Evanston, Illinois.  He earned a bachelor of arts degree in 1984 from the University of Michigan and a law degree in 1987 from Case Western Reserve University.  He practiced law in Youngstown, Ohio.
Dann ran for the Ohio State Senate in 2000, but lost to Tim Ryan. From 2001 to 2002, Dann served as a member of the Liberty School District board of education. After Tim Ryan won election to Congress in 2002, Dann convinced the state Senate's Democratic caucus to appoint him to fill the balance of Ryan's term, and he won election to a full term in 2004.
Dann then announced his candidacy for Attorney General of Ohio on November 14, 2005, and won 71% of the vote in the 2006 Democratic primary against former Cleveland Law Director Subodh Chandra. He won the general election in November 2006 by defeating Ohio's State Auditor Betty Montgomery, a former attorney general.  Marc was sworn in as the 47th Ohio Attorney General on January 8, 2007.
Marc Dann is no friend of the banks.  As Ohio's top law enforcer, he took on the nation's largest insurance brokerage, the mortgage lending industry, student loan providers, and the big three credit rating agencies, among numerous others. His investigations into Wall Street's malfeasance led many to compare his work as Ohio's AG to that of New York's AG, Eliot Spitzer.
And yes, Dann left office after a scandal having to do with three of his aides who were fired after an investigation found evidence of sexual harassment.  According to Dann…
"I did not create an atmosphere in my public and personal life that is consistent with the important mission of the Office of Attorney General.  I am heartbroken by my failure to recognize the problems being created and by my failure to stop them."
Subsequently, Dann also admitted an extramarital affair with an employee, publicly apologizing to his wife and his supporters, and telling reporters:
"I'm embarrassed.  I have taken responsibility for what I've done."
Dann said the affair was consensual and that the relationship occurred during a difficult time in his marriage, but that it "was wrong and I deeply regret it."
As far as I'm concerned, that's more than enough about that.  And just so there are no questions as to where I stand on such things… I don't care about these sort of personal matters in the least.  As far as I'm concerned, marriage is damn hard… and stuff happens… and it's none of my business.  I don't think it necessarily reflects on the individual's ability to do his or her job.  Enough said, right?
While Marc was in office he was a very vocal opponent of Wall Street, and the mortgage servicers who were… and still are… destroying his state with unnecessary and even illegal foreclosures.  And since he's left office, he's defended Ohio homeowners at risk of foreclosure, sued foreclosure mill attorneys, and even filed a couple of class action lawsuits… from his DannLaw blog:
"On February 7, 2011, attorneys Marc Dann and James Douglass filed two similar class action lawsuits – one against US Bank Home Mortgage and the other against Bank of America and BAC Home Loan Servicing, LP.  Both banks have failed to offer permanent loan modifications to eligible homeowners participating in good faith in the Home Affordable Modification Program (HAMP) despite entering into agreements with these homeowners and accepting Federal funds to participate the program."

~~~
"Banks Like Bank of America and US Bank are not negotiating in good faith. In both of these cases the bank made written promises to the borrowers that the bank subsequently broke.," said Dann.  "In breaking their promises to these homeowners, Bank of America and US Bank are also breaking their promise to the US government and to the taxpayers. The net result for the Hlavsas and the client in the US Bank case is that there is no resolution to the ongoing stress and uncertainty of foreclosure. This is exactly the type of problem the HAMP program was designed to solve. "
I've gotten to know Marc Dann fairly well over the last several months.  We met as guests on a conference call sponsored by an Ohio title insurance company.  While on that call, Marc told me that as Ohio's AG, he had read my blog every day, which was very nice to hear, and following that call he contacted me to say that he would soon be coming to San Diego for a conference and wanted to meet me for dinner.
So, of course, I went.  We had a wonderful dinner and talked non-stop for maybe four or five hours.  Obviously, we discovered that we had a great deal in common, and I think both of us came away having learned a lot from the other.  He also introduced me to Elizabeth Warren the following morning, and for that I could never thank him enough.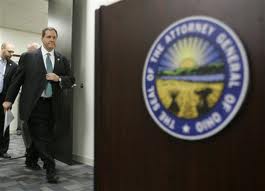 So… here he is… Marc Dann, Ohio's former Attorney General talking about the foreclosure crisis and specifically about what's happened in Hawaii since the legislature passed SB 651, the toughest foreclosure law in the country… and since Fannie Mae announced that they would not participate in the state's non-judicial foreclosure process as a result of the new mandatory mediation component.  Marc explains what he thinks drove Fannie's controversial decision… and a whole lot more.
Marc Dann is on the front lines of the ballte against the banksters and you'll want to hear what he has to say about where we've been, where we are today… and where we're headed from here.
Mandelman out.
Click play… it's a Mandelman Matters podcast with former Ohio AG, Marc Dann.