For HECM Professionals… An Invitation to Attend a Day of HECM Power Training.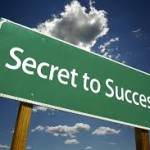 This is an invitation to attend a very powerful training event on April 24th… HECM Power Training.  It will be a full day of intensive education, practical training and learning to use proprietary tools specific to the marketing and sales of the HECM Program mortgages.
Attendees will learn to implement specific strategies and tactics that have been proven effective in the field over the last three years.  At the end of the day long seminar, you'll be armed and prepared to make changes to how you work as a HECM professional.
This is not a seminar about theories.  It's not about learning the HECM rules.  You should already know how HECM program mortgages work.
What you'll learn at this seminar you won't learn or even hear about anywhere else… period.  There is no question in my mind that attendees that implement what they learned at this seminar can expect to see their INCOMES INCREASE BY $100,000 THIS YEAR… and in the future.
WHEN: April 24, 2018
WHERE: The Fullerton Hotel
TIME: 8:00 AM to 5:00 PM
The single biggest problem faced by HECM professionals is caused by how the industry advertises the HECM program reverse mortgages on television as being designed for people "strapped for cash."  This has become even more true in light of the latest HUD changes that make it much more difficult for those at the bottom of the socioeconomic scale to qualify. 
I see absolutely no reason to believe that the industry is going to change anytime soon… and since we can't hope for the borrowers themselves to change how the HECM is perceived… it's up to US alone.
In other words, if we don't take steps to change the HECM dynamics, no one else will.  And that's why we're offering this powerful training program today.
Here are just some of the things you'll learn by attending…
• Why the industry's efforts to target financial planners have failed and how to make financial planners a highly productive audience for HECM Program mortgages.
• How to target the audience that can bring funds to the closing of a HECM.  (Last year many of our customers paid down their mortgages in order to get their HECMs.  One put $320,000 into their existing loan, another wrote a check for $90,000 and another $37,000… and all of them consulted with and got approval from their financial advisors and/or CPAs before they did.)
• Learn the rules and realities of financing retirement today including how people are told to use their 401(k) and IRA accounts… and how the HECM can be used in conjunction to make retirement more secure.
• Understanding the many different types of trusted advisors, how they think and why/how to approach each one, specifically.
• How to market and present to different types of attorneys in order to turn them into advocates and consistent referral sources.
• Learn how to use the new methodology called Retirement Equity PlanningSM that provides a simple and structured four-step process to present the application of the HECM to anyone's situation.
• Discover applications for HECMs that you've never considered before so you'll be able to unlock new and highly qualified audiences for the products.
• Learn what you need to know to turn your clients into a source of ongoing referrals and how building a network of licensed "ambassadors" can make your business generate a six-figure income next year no matter what you do.
• How to create and host seminars and events that attract potential borrowers and/or different types of trusted advisors.
• How to use the HECM-for-Purchase to create significant retirement savings late in life, even if you haven't saved a nickel… and why a HECM today does not necessarily mean leaving less to your heirs.
And that's not nearly all of what you'll receive by attending…
Attendees will also receive a three ring binder and electronic versions of the tools you'll be licensed to use in the field with different types of trusted advisors and potential borrowers.  These tools will not only make you significantly more effective, but they will also save you an incredible amount of time because you'll know exactly what to use with each target audience.
And you'll gain invaluable insight from a financial planning industry veteran AND from a trust and estate planning attorney who will explain how advisors and lawyers think about HECMs and referring their clients.  And you'll hear from one of the country's top mortgage compliance attorneys talk about how to stay safe in your marketing efforts.
There is simply no other training program in the country that can compare with what you'll get when you attend our HECM Power Training seminar on April 24th… because on April 25th you'll be prepared to change the way you market and sell HECM Program mortgages.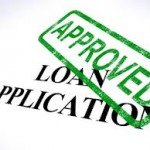 Your day of HECM Power Training starts at 8:00 AM when a delicious breakfast will be served.  A three-course lunch is also included as you listen to our lunchtime speakers… we won't be wasting any time.  And at 4:30 PM we'll wrap up with wine and appetizers, as we conclude with an open Q&A and networking session.
After you attend, you'll also have 90 days of invaluable marketing and sales support.  Our goal is not just to have you spend the day in a seminar.  We're doing this to make you more productive and effective, so you'll have access to expert support both by phone and on a private Facebook Group page where we will continue posting valuable tips and information to ensure that you won't forget what to do in any situation.
Once you've attended and been trained, you'll also be eligible to participate in our marketing outreach appointment setting program where we'll actually schedule appointments for you to present the HECM program to trusted advisors including attorneys, financial advisors and CPAs.  (Yes, you read that correctly… and there's nothing else like it anywhere.  But, you'll only get the details by attending.)
Once you've been trained, your life as a HECM professional will be forever changed.  And I'm not just saying that… I've proven it for over three years in the field.
HECM Power Training…
WHEN: April 24, 2018
WHERE:

The Fullerton Hotel, 

1500 Raymond Avenue, Fullerton, CA 92831
TIME: 8:00 AM to 5:00 PM
COST: Only $900 when you register by April 17th.  After that, the cost is $1250.
I urge you not to let this opportunity pass you by. There will only be 30 seats available and almost half are already taken.  I promise that you have never attended an seminar or event with the immediate impact this one will have on your business.
You can pay by check or sign-up online…
Make check payable to: Reverse Mortgage Intelligence
And mail it today to: 1472 Marelen Drive, Fullerton, CA 92835 
Or, to use your debit or credit card click this link:

 HECM Power Training 
If you have any questions, you can email me at mandelman@mac.com.
 

Or you can call me directly at 714-488-5099.

 

Together, we can change the way the HECM Program mortgages are seen and understood by the enormous and growing number of eligible homeowners in this country.  To be a part of that change, the first step is to attend.



I'm your host… Martin Andelman.
HECM Power Training is being offered by Martin Andelman of Mandelman Matters and ML-Implode.com.  Martin has spent his 30-year career as a marketing and sales strategist.  He has created highly effective training programs for Fortune 500 companies including JPMorgan, Merrill Lynch, Arthur J. Gallagher, Nationwide Insurance, Kaiser Permanente and numerous others.
Martin started researching the HECM Program and reverse mortgages over three years ago and since then his Reverse Mortgage Intelligence Team at Shore Capital has successfully originated dozens of HECMs each year… without spending more than a few hundred dollars in marketing expense… without buying leads or doing any telemarketing.  So, the strategies and insight you'll learn aren't theories… they've been proven effective in the field.
Martin is an alumnus of Pepperdine University's Presidential MBA program, where he specialized in strategy and finance.  He also holds a second masters in market research and direct marketing from the University of Missouri at Kansas City.  As a consultant to many of the country's largest financial service, law, accounting and insurance firms, he was known for his ability to create marketing programs to make complex subjects easy for people to understand.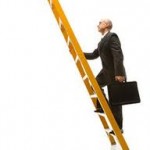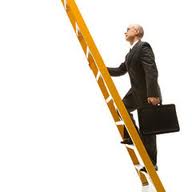 I know… I know… spending money on training is always a hard decision to make because you never know for sure what you'll get out of it in return.  In this case, however, it's not about some retirement expert quoting statistics or anything like that.  In this case you should have no doubt that your investment will pay off many times over.
Don't miss out on this opportunity.  Make the investment in your career that will make that career much more productive, profitable and satisfying. This time it's the real thing… real strategies and tactics that have been and are continually being used successfully every day with trusted advisors and homeowners in the field.
Do it today… seating is limited.  And there are only a few days left to take advantage of the early registration discount.  If you only closed one new HECM as a result of attending it would be more than worth it, right?  But, you'll closed a lot more than that once you've learned exactly how.
Make your check payable to: Reverse Mortgage Intelligence
And mail it today to: 1472 Marelen Drive, Fullerton, CA 92835
Or, register using debit or credit card by clicking this link:
HECM Power Training 
If you have any questions, you can email me at mandelman@mac.com.  Or you can call me directly at 714-488-5099.
Martin Andelman
Reverse Mortgage Intelligence Inc.
Mandelman Matters/ML-Implode.com