Thank You Specialized Loan Servicing (SLS) for Helping Mrs. Presterl Keep Her Home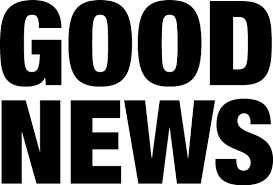 A couple of weeks ago I posted a story about an elderly couple, Joe and Linda Presterl, and how they were egregiously defrauded by the worst con artist I've ever come across… a man who went by the name(s) of Kevin Carter, Kevin Rasher and Kevin Fox.
In short, what Kevin Carter/Rasher/Fox was doing was telling people that he worked for the Treasury Department and "HUD Making Home Affordable," which incredibly, was the name of his company.  He'd tell homeowners that he had gotten their loans modified and then instruct them to send their payments each month to his address via cashier's checks made out to HUD Making Home Affordable… his own bank account.
After two years, give or take, the bank would foreclose on the home and sell it at a trustee sale… and that's when the couples that Kevin scammed would discover that they'd been scammed.  They thought that they'd been making their payments on time each month, only to learn the hard way that they were paying Kevin Carter/Rasher… and no one else.
(In case you didn't see the story, here's a link: Kevin Carter/Rasher Finally in Jail for Defrauding Homeowners.)
Upon learning of the scam from homeowners who had been victimized, I contacted HUD, the DOJ and the Orange County District Attorney immediately, but agreed not to write about him until the authorities had time to build their case and apprehend him… I certainly didn't want to tip him off that the Feds and local police were about to shut him down and throw him in jail… where he most definitely belongs and for a very long time.
If you read the story then you also know that it had a truly tragic ending… Mr. Presterl succumbed to the stress, shame and incomparable frustration… he took his own life at the beginning of August, just as I had gotten involved with the couple's lawyer, Jim Cherry, in an effort to get the couple's loan modified.
At the end of my article I asked readers to contact Specialized Loan Servicing (SLS) to ask the company not to foreclose on Mrs Presterl under such circumstances, and instead to do whatever could be done to modify her loan… because clearly she had already lost far more than she ever should have.
Okay, enough recap… I have some news.

 

Actually, I have some really great news!
To begin with, according to the Orange County Deputy District Attorney handling the prosecution of Kevin Carter/Rasher/Fox… Kevin has been indicted on a 21 count federal indictment within the Central District of California.  The indictment consists of mail fraud, wire fraud, impersonating a government official and false statement to government official. 
Kevin is currently in custody and since he is being held on $2 million bail, it's likely that he's not going anywhere.  (Orange County Superior Court  Case #: 16CF1377.)
I'm told that the next court date is a pretrial/bail review/arraignment on a 1st amended complaint, which is set for Sept 15th.  Another Orange County Deputy District Attorney working on the case, had the following to say about the matter as related to the Presterl's…
"We seized their file pursuant to a search warrant and I'm unable find any evidence that any of the Presterl monies went anywhere other than to Rasher/Carter's personal living expenses."
No surprise there, but it still makes my stomach turn to read that sentence.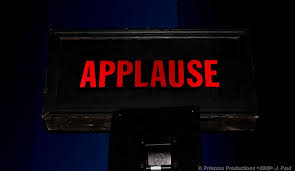 And now, here's the best news of all…
Specialized Loan Servicing (SLS) has agreed to provide Mrs. Presterl with a loan modification so she will not lose her home after all… and all of you who took the time to contact SLS after reading my article to express your support for Mrs Presterl…
All I can say is that you did a really great thing, I will never be able to thank you enough… and I know that Mrs. Presterl is eternally grateful for your caring… your support… and your prayers.
Of course, nothing can ever make right what happened to the Presterls, to say nothing of the hundreds of other couples who also fell prey to Kevin Carter's/Rasher's/Fox's deplorable scam.  And, of course, nothing can ever bring back Mr. Presterl… I pray that he is now resting in peace, in a better place… and that Mrs. Presterl can somehow find some peace of her own.
So, thank you everyone… and thank you Specialized Loan Servicing (SLS) for caring enough to come to understand what happened here, and for doing the right thing so that Mrs Presterl would not lose her home, after losing more than anyone should ever have to lose… due to no fault of her own.
As to Kevin Carter/Rasher/Fox… I hope he rots in prison for the rest of his life.
Mandelman out.
~~~
P.S. After spending the last eight years writing hundreds of articles about the financial and foreclosure crises, I can't help but often ask myself why I continue… why I don't just quit.  After all, while I know that I've certainly helped some, I certainly wanted to accomplish more. 
But today, when the Presterl's lawyer, Jim Cherry called me with updates on the case, he signed off by thanking me, saying… "You did a really great thing here… And thank you."
So, between you who helped by contacting SLS… and Jim… I guess that answered my question.