Why Foreclosures Won't Be Stopping Anytime Soon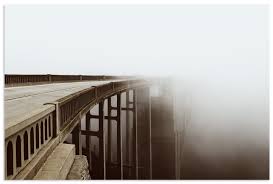 This past week I found myself in a conversation about foreclosures with a journalist who covers the housing market.  He had read several of my articles that talked about foreclosures not coming to an end for the foreseeable future, and he was calling to ask me why I thought foreclosures wouldn't be ending when the media seems to think they're winding down.
He pointed out that the number of foreclosures has declined when compared with prior years.  He showed me one headline saying that foreclosures are at their lowest point in eight years.  I responded by pointing out that comparing the foreclosure numbers with 2008 or 2009 wasn't saying much… since either of those years were the worst for foreclosures since the 1930s.
But the real question he was asking was, why did I think that foreclosures weren't ending and wouldn't end any time soon.  So, I explained it to him, and I think it's worth explaining it here as well.
Why foreclosures won't end…
First of all, there are several obvious reasons for the ongoing foreclosures.  One is that many of the modifications that were granted in 2009 and 2010… and even 2011, were simply not sustainable.  Many lowered payments by some small amount for five years, and now those payments are jumping back up to where they were.  Obviously, many of those modifications are coming back as re-defaults this year, next and even beyond.
The other obvious source of foreclosures is coming from Home Equity Lines of Credit (HELOCs) that, after ten years, are going from requiring interest only payments to becoming fully amortizing loans requiring payments of principal and interest and therefore those payments are now increasing as well.  One homeowner's payment, I was recently told, just increased by $2,000 a month.
And then there's the national reality of wages being flat, not keeping up with inflation or even incomes that have declined over the last so many years.  Nothing about our middle class economy has truly recovered, and our costs of living have risen dramatically when comparing things like health care and college tuition, to name but two.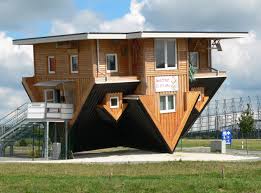 Of course, as I've written so many times before, we still have far too many homes "underwater" or effectively underwater.  I know the headlines keep saying that average home prices are higher, but higher than what is the question, while the other reality is that people can't and don't sell homes to break even.
So, the real question is how many homes today can be sold at a price that allows the homeowner to move into another home, and that makes the number of homes that can't be sold much higher than the 20 percent that are reported as being underwater.
But none of those factors are what I'm talking about when I say that foreclosures are not going to end any time soon.  I'm talking about what are referred to as "life events."
Life events include such things as divorce, illness/injury and job loss.  They are the sort of events that can seriously alter one's life… the sort of events that aren't anyone's fault, they just happen to some percentage of the population.  They always have and they always will.
Life events in their various forms have always been the primary causes of bankruptcies in this country.  When a life event hits you, unless you're well prepared to absorb the impact, it changes your life… and not for the better. 
Life events can be considered a constant.  There may be small changes to the divorce rate or job losses may occur more frequently during recessionary times, but overall, life events continue happening no matter what is going on.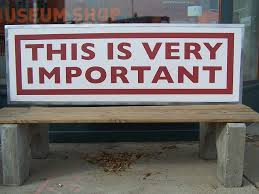 How we handled life events before 2008…
Prior to the financial crisis of 2007 – 2008, when someone was hit by a life event, most people had options for getting through the situation. 
Before the meltdown, for example, most homeowners had equity in their homes and with credit being plentiful and easy to get, they could get a HELOC or a second mortgage on their properties.  That money would help them get through the bump in the road and life would go on.
If that wasn't an option, and the situation was really bad, a homeowner prior to 2007, could also almost always sell his or her home in order to soften the financial burden caused by the life event.  For these and other reasons, in those good old days, foreclosures were relatively rare.
How we handle life events today…
Today, we should all understand, things are very different than they were before the financial crisis.  In general, our access to credit has been greatly diminished, for one thing.  And for another, the ability to qualify for a HELOC or second mortgage has almost vanished, either because we lack sufficient equity in our properties, or because the requirements for qualifying for such loans have become much more stringent, both in terms of income and credit quality.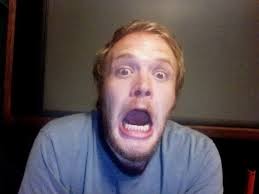 The simple fact is that we've pretty much returned to the days when people used to say that the only way a bank would approve a loan is if you can prove you don't need the money.
At the same time, the chances of being hit by a life event either haven't changed, as would be the case with illness or injury, or the odds have increased, as is the case with divorce occurring later in life, the odds of which have almost doubled over the last decade.
There are several reasons sociologists offer for divorces after age 60 increasing.  One is that we're living longer and so people realize there's the potential for a whole new life after 60.  Another is that women in the workforce are more financially independent than past generations. 
A third factor that I think should be obvious is that the strain placed on marriages by the financial meltdown has caused more divorces as often times one spouse blames the other for the couple's fiscal predicament.  And lastly, baby boomers are simply more accepting of divorce than were past generations.
The incidence of job loss or even a permanent reduction in income has also increased since the Great Recession gave us "the new normal," as it's often described in the media.
So, as life events continue to march on, the difference today is that we don't have the options we always had to help us get through them without being forced to face the possibility of foreclosure.
Life events won't stop occurring… ever.  The question now is, how do we deal with them.
Obviously, you can't stop divorces from happening, nor can anyone stop people from becoming ill or injured.  And although lower unemployment numbers do mean more people working, until incomes start rising in real terms, we're still going to see more homeowners unable to keep up with mortgages than in the past 30 years or so.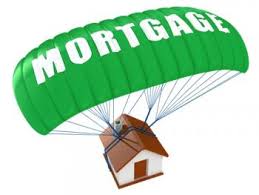 The problem today, and for the foreseeable future is in how we're able… or not able… to deal with the situation when hit by a life event.  While in the past it was relatively easy to borrow our way through the crisis brought on by a life event, today those doors have closed.
In other words, we've always had life events, but those events didn't used to lead to foreclosure.
Today, when a life event strikes, there's very little we can do to survive the situation with our lives intact.  We can hope that our savings will allow us to continue making our payments, but that answer runs out fast when expenses increase or income drops unexpectedly.
Today, when we're hit with a life event, without the options of borrowing against our homes or even selling them, in many instances, the options are loan modification…short sale… or we can find that we're heading for foreclosure.
So, you see the problem going forward, right?
Life events are a constant.  They are the type of events that we're describing when we use the phrase, "sh#t happens."  And there's no chance of that changing.  There's no stopping the incidence of divorce, illness/injury or job loss and/or permanent reductions in income.  Those things are simply part of life.
If nothing bad has ever happened to you… well, good for you.  But don't be lulled into a false sense of security, because life events can happen to anyone at anytime.
The difference today is that we no longer have the tools with which to deal with these events that we always did in the past, and as a result, I'm afraid… foreclosures aren't going to stop anytime soon.
Of course, some day this financial crisis will truly be behind us.  The memory of what can happen when the economy turns ugly will have faded and credit will loosen once again.  That day, however, isn't around the corner, by any means.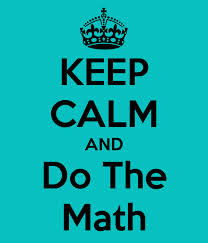 Back in 2009, quite a few people asked me how long this mess would last and I replied back then the same way I'll respond now. Things will change back to the way we remember them at about the same time we're willing to take a shot at a dot-com stock we've never heard of that has no profits.  Get it?
What we have today is government guaranteed lending, with more than 90 percent of home loans now purchased by Fannie Mae or Freddie Mac, or insured by the FHA or VA.  The private securitization market is essentially gone and it won't be back until investors once again are willing to trust the ratings agencies and no longer require government guarantees.  Until that happens we can expect lending to be relatively tight and loans to be harder to come by than they have been most of our adult lives.
If history is any sort of guide, consider that in 1929, when the stock market crashed, roughly 16 million shares traded that fateful day on the NYSE.  The next time that happened… was in 1969… 40 years later.
So, will the lending environment always be the way it is today… no.  But it will be some time before it changes in any meaningful way.  And until it does, loan modifications, short sales and unfortunately foreclosures are as permanent a part of our lives as life events themselves.
Sorry about that, but it is what it is.
Mandelman out.