Max Gardner's Consumer Defense Academy: Latest in Loss Mitigation – March 19th, Portland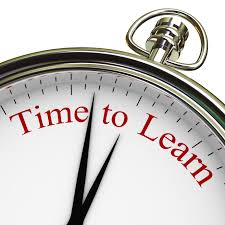 Max Gardner is widely known as the country's top consumer bankruptcy attorney and a pioneer in foreclosure defense.  In fact, he's been representing consumers against creditors for decades, and he's trained thousands of lawyers all over the country since the dawn of the financial and foreclosure crises.  Over the years, he's become a dear friend and will always be a personal hero of mine.
Well, the instructors of this seminar are both Boot Campers and by attending this one-day seminar attorneys and other professionals will come away as truly well-armed experts in the critical and difficult area of loss mitigation related to preventing foreclosure today. 
Attendees will learn about the most up-to-date loss mitigation and legal strategies, based on the latest state and federal statutes that have dramatically changed the playing field on which homeowners and lenders/servicers have been engaged since the financial crisis began in 2008.  It's an ongoing crisis that continues today, and to be successful representing homeowners in 2016 and beyond, it's absolutely crucial to gain the insight and learn the best practices that this seminar offers.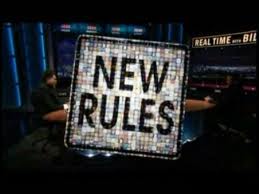 Way Beyond Theories – Discover proven solutions from those on the front lines.
Attendees learn from highly experienced litigators and loss mitigation experts who fight for the rights of homeowners every day… I'm talking about true experts who have been involved in helping homeowners save their homes and avoid foreclosure since the earliest days of the meltdown. 
There's simply no other educational program available anywhere that's so specifically focused in this area of law. You'll be likely to put to work what you'll gain in this seminar when you return to work.
When you put what you learn to work in your practice, you'll find your return on investment to be both immediate and unrivaled. 
And as a Mandelman Matters reader, save $250 when you enter the code: mandelman, when you click the REGISTER NOW button below, so now there's even more reason not to miss this opportunity to significant;y improve your firm's capability to effectively represent homeowners at risk of foreclosure.

WHEN: March 19th, 2016 – 8:00 AM to 7:00 PM CDT
WHERE: Portland State University, Portland, OR
~~~




Loss Mitigation Primer Overview & Course Syllabus
Integrating Regs X and Z, along with effective loss mitigation tactics into your bankruptcy or foreclosure defense practice can transform your practice into one that's considered best in class.  That means more winning outcomes along with increased profitability. 
Many people who have a dispute with their mortgage lender, fall behind on their mortgage, are in a Chapter 13 Bankruptcy, or are in a state court foreclosure action have actionable claims against their mortgage loan servicers.  It's unfortunate, but in far too many instances, what's required to drive a loan servicer to the negotiating table faster and more often is the ability to employ the latest loss mitigation intelligence backed by the credible threat of meaningful litigation… but not just any litigation.
Attendees will learn the specific issues related to Regulation X of the Real Estate Settlement Protection Act and Regulation Z of the Truth in Lending Act, that not only can trigger liability for statutory damages of $1,000 to $4,000, but also compensatory damages (including emotional distress, legal fees, credit diminution and other pecuniary loss) and the shifting of attorney's fees.
Among other things, those that put this knowledge to work will quickly see cases settled with investor dollars… the waiving of previously "unwaivable" restrictions… or decisions to make your client the exception to the rule.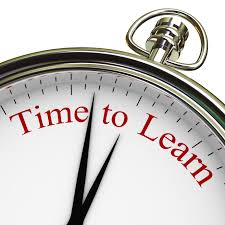 ~~~


Course Syllabus
Common errors in loss mitigation process:
Failure to provide information of all loss mitigation options available.

Failure to provide list of missing documents.

Requesting documents not required for evaluation.

Inaccurate Denials… not applying guidelines accurately.

Inaccurate mortgage statements
Substantive:
Dual Tracking

Not Responding to loss mitigation application in 30 days

Not Responding to NOE or RFI (Accurately or Not at all)

Failure to honor modification when servicer is transferred

Repeated Request for DocumentsRequesting documents repeatedly for evaluation, then saying,"investor doesn't do modifications".

Not honoring a permanent modification after trial payments have been made.

Misapplication of payments

TILA violations on statements
Litigation:
Pattern or Practice

Damages

Federal Court, State Court?

Considerations when filing an action?

Practice Tips:

 

Retainers etc
Loss Mitigation:
GSE/FHA

 

defaulted loans purchased by investors?
Who decides how a loan is modified?
– Investor
– Servicer
– Master Servicer
– The guy down the hall

Offers without litigation!

Performing a

 

Proper Interview

Getting the facts (Pre Submission RFI and NOE, Property Valuation and Credit Report)

Document review (Mortgage, Note & Statement, Life of Loan History, Payoff Statement)

Escrow Analysis

Understanding Eligibility, Waterfalls and (NPV when required)

Setting Realistic Expectations

Servicer Obligations to loans in default.

Submitting Application

Complete application?

Servicer Obligations when receiving applications

Protections from DOJ Settlements and MHA guidelines.

Reg X and Fannie Freddie when receiving application before foreclosure.

Dealing with request for same documents over and over again.

Trial offers…What now.

TPP not over yet… Post TPP RFI

Permanent Modification

Dealing with Denials (Appeal v Resubmission)

Protections of DOJ Settlements, MHA guidelines, Reg X and Fannie Mae when receiving denial.

Do you waive claims if you get a modification?
~~~


Tuition & Special Savings for Mandelman Matters Readers…
Tuition for this comprehensive one-day program is only $750 for the first person from your firm that attends, but each additional person you bring with you will only pay $250.  PLUS… As a Mandelman Matters reader, you can take an extra $250 off when you enter the special discount code: mandelman.
Space is limited, so it's important that you reserve your seat(s) soon. 
WHEN: March 19th, 2016 – 8:00 AM to 7:00 PM CDT
WHERE: Portland State University, Portland, OR


~~~




Course Instructors
Marc Dann, Attorney at Law
Former Ohio Attorney General Marc Dann has been fighting for homeowners since he began his private practice in 1990, after serving as Antitrust Director for the West Virginia Attorney General's office.  Since then, Marc has represented thousands of consumers and brought dozens of class action cases on behalf of consumers both in private practice and as Ohio's Attorney General.
The Dann Law Firm is a national leader in filing suits on behalf of borrowers who have been wronged by their mortgage lender, using Regulation X of the Real Estate Settlement Protection Act and Regulation Z of the Truth in Lending Act.  (To contact The Dann Law Firm click HERE.)
Working to protect consumers as Attorney General, Marc Dann directed his attention to servicing and foreclosure practices of mortgage lenders and servicers, including the following notable achievements:
Initiated securities fraud claims against the creators of mortgage-backed securities on behalf of Ohio's public pension funds. 

Responsible for assembling Ohio's Organized Crime Commission to mobilize Mortgage Fraud Task Forces in Ohio's major cities.

Challenged standing of mortgage servicers to foreclose where the State of Ohio was a party.

Working with Former Ohio Chief Justice Thomas Moyer, Marc organized over 1,200 volunteer lawyers to represent homeowners in foreclosure.

Brought dozens of actions against mortgage loan servicers and the law firms that represent them under the Fair Debt Collection Practices Act and Ohio's Consumer Sales Practices Act.
Significant rulings achieved by Marc Dann include:
*A ruling that an unattached allonge to a promissory note is not enforceable."

*A ruling that a foreclosure plaintiff that does not hold the note and mortgage prior to filing a foreclosure complaint does not have standing to invoke the subject matter jurisdiction of the Ohio courts."
A native of Cleveland, Ohio, Marc is a graduate of the University of Michigan (1984), where he earned a bachelor's degree in history.  He then graduated from the Case Western Reserve University School of Law in 1987.  Marc is also a graduate of Max Gardner's Boot Camp, widely recognized as the most comprehensive training in foreclosure defense in the nation.
Roberto Rivera, RR Compliance Consulting
Helping homeowners modify the terms of their mortgages in order to save their homes from foreclosure, when handled properly as part of an overall strategy, is very demanding but also very satisfying work.  With experience that includes over 1000 successful loss mitigation outcomes for clients, Roberto Rivera is uniquely qualified to provide you with unique insight into this murky and constantly changing world.
Following his guidance and implementing his best practices will lead to many more modifications being approved.  According to Rivera…
"I remember when I first started in the industry, I spent thousands of dollars enrolling in whatever training programs I could find back then, but too often I left these courses with very little information that made an actual difference in my practice.  Well, that won't be the case here. 

I promise that you'll leave this seminar with a clear understanding of guidelines and best practices that you can put to work immediately and that by doing so, you will be on your way to a significantly higher percentage of successful outcomes for your clients."

~~~




SAVE 33% OFF THE COST!
You really don't want to miss this opportunity to attend a one-day seminar that can dramatically improve your ability to effectively represent homeowners at risk of foreclosure.  Especially when you consider that when you REGISTER ONLINE and enter the code: mandelman, and you'll save $250… that's a savings of 33%!  Seating really is limited, so why not reserve your seat today?  I would.


FOR THE RECORD:

I AM NOT BEING PAID TO WRITE OR PUBLISH THIS.

Mandelman out.