Max Gardner on Yvanova v. New Century Mortgage – A Mandelman Matters Podcast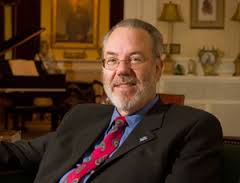 Widely recognized as the top consumer bankruptcy attorney in the country, O. Max Gardner III, or just Max to his many friends, has been on the front lines of the foreclosure crisis since it began roughly eight years ago. Â During his incomparable legal career, Max has won 101 out of 102 jury trials, and he's dedicated his life to fighting for the rights of consumers and homeowners.
Now, you can hear his analysis of Yvanova v. New Century Mortgage, the recent decision by California's Supreme Court. Â Find out what Max says it does and doesn't mean for California homeowners.
Max started training other lawyers when the foreclosure crisis began and to-date has trained well over 1000 attorneys who proudly proclaim that they are graduates of his Boot Camp and Consumer Defense Academy programs.
Simply put, Max is one of the superstars of the foreclosure crisis as far as homeowners are concerned and when you click PLAY below, you'll hear his analysis and views on the recent California Supreme Court decision that everyone's talking about… Yvanova v. New Century Mortgage, et al.
As Max says about the case, while it is an important case for California's homeowners, "it opens a door to a very dark room." Â 
Max is the first in a series of foreclosure defense attorneys that I'll be interviewing in the days to come and next up is Richard Antognini, the attorney who argued the case in front of California's Supreme Court, and following Richard will be attorney Mark Nedak, who wrote an amicus brief in the case.
And that's not the end of the list… we'll also hear from former Ohio Attorney General Marc Dann, Steven Foondos, of United Law Group, the firm that won the $16 million jury verdict on behalf of a California homeowner (later reduced to $168,000, I believe), and we'll also be talking to a mortgage banking attorney, to make sure we hear all sides of this controversial decision.
For now, however, listen to what Max Gardner has to say about Yvanova v. New Century… make sure your speakers are turned up and click PLAY below to hear this very important Mandelman Matters Podcast.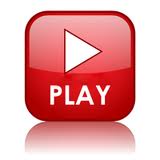 Mandelman out.