Hillary wants prosperity, Fonda joins Greenpeace, Yellen Says Crisis "Set to Fade," and other annoying nonsense.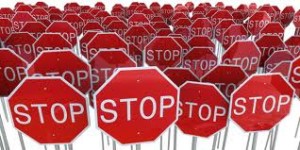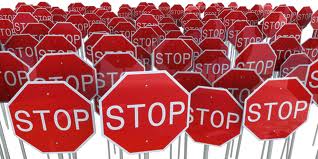 Hillary Rodham Clinton kicked her off her presidential campaign this past week, "calling for for a new era of shared prosperity in America."
On the foreclosure crisis, Hillary said… nothing.
On June 14th, the Vancouver Sun reported that Jane Fonda…
"… showed up unannounced in Vancouver Friday to lend support to Greenpeace's fight against pipelines, oil tankers and a perceived plan by Shell Oil to move its fleet up the coast from Seattle to drill for oil in the Alaskan sea."
As to the foreclosure crisis, Ms. Fonda said… nothing.
On May 26th, the Financial Times reported that…
"Ms. Yellen argued last week that the housing blight was set to fade, pointing out that the share of mortgages that are underwater has fallen by a half nationally between 2011 and 2014."
And as to the ongoing foreclosures, Ms. Yellen said… well, nothing.
Meanwhile, back in reality, on June 18th, Housingwire reported that…
"Foreclosure filings — default notices, scheduled auctions and bank repossessions — were reported on 126,868 U.S. properties in May 2015, up 1% from the previous month and up 16% from a year ago to a 19-month high, according to the latest report from RealtyTrac."
The Housingwire story also explained that "the increase in May was driven primarily by a jump in bank repossessions," which at 44,892 were up 58% from a year ago.  The article also said that there was "a 5% year-over-year increase in scheduled foreclosure auctions," and that "scheduled foreclosure auctions have increased on a year-over-year basis in four of the last eight months."
And as usual, the mainstream media's response to this awful and disturbing news of human tragedy was by saying… absolutely nothing.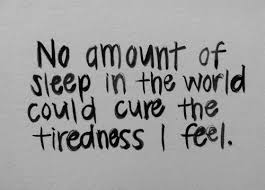 Meanwhile, my email and phone both continue to receive the steady stream of contacts from homeowners who are struggling to survive a loan modification process that causes as many problems as it solves, torturing all who are forced to endure it as millions of Americans continue to fall behind and watch their homes circle the proverbial drain.
While the media wonders why we don't have more first-time home buyers showing up to buy into the misery they've watched their parents endure for the last seven-plus years.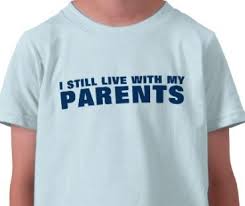 Have we lost 10 million homes to foreclosure yet?  I don't know exactly, the data is horrible to track, but I'll tell you this… we're darn close and more than well on our way there.  When we reach that horrific milestone, we will have lost roughly 20 percent of the homes with mortgages in this country to foreclosure.  Does anyone even care?
Never mind that Bank of America's latest report shows home prices falling in the years ahead.
But, don't worry, says the Chair of the Federal Reserve, Yellen, it's getting better because compared with 2011, which was basically housing price hell, prices are up. 
Never mind that the volume of sales is crap… or that the price appreciation has been the result of investors bidding up the scarce inventory of homes on the market… that national averages are always deceiving… or that new home construction and sales is less than half of what its been for the last 30 years or more.  Never mind all that, Ms. Yellen tell us.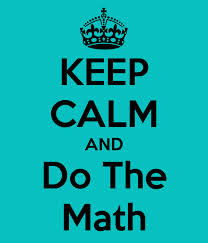 In an interview, Jane Fonda told the press that "she wants her grandchildren to look back and say, "Grandma was on the right side of history."  Here's an excerpt from her interview…
Q. What do you say to critics who argue that singers and actresses don't know much about political or environmental issues?

A. That's such bullshit. I've had that thrown at me for 40 years. It's their way of trying to make it seem as though we don't have a right to speak up.

Q. How important is this issue to you?

A. This is the issue of our age. My mantra is it's never too late to learn, never too late to get better. It's never too late for most things except this. We don't have any time. This is the line in the sand.
Oh, is it Jane?  Well, that would be absolutely hysterical were it not so monumentally and entirely out-of-touch.  You have the right to speak up, Jane.  Just know that this time by doing so, you proved the point that celebrities don't know nearly enough about political or social issues. 
But, by all means, good luck putting a stop to those evil pipelines and oil tankers, Janey.  I wonder how many people will support your new found cause when gas is $8 a gallon… not that it will bother you or your grandchildren.  You want to be on the right side of history?  Then do something to call attention to the worst foreclosure crisis since the 1930s.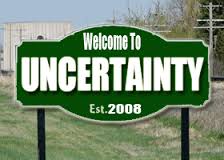 And last, but certainly not least, Ms. President-to-Be Clinton.  All I can think to say to your baseless economic cheerleading is… here we go again.   Thanks for replacing "hope and change," with "shared economic prosperity."  
See you in the funny papers.
Mandelman out.