Mortgage Resolution Partners' Chairman, Steven Gluckstern Says Eminent Domain Plan will Go Forward – A Mandelman Matters Podcast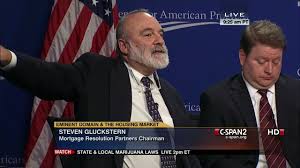 Steven Gluckstern is the Executive Chairman of Mortgage Resolution Partners ("MRP"), the company that has been advising cities and municipalities all over the country, and most notably Richmond, California, in their use of eminent domain to take over underwater loans in order to write them down for homeowners.
Steven says the plan will go forward. Some have called him and his company, a venture capital firm… which is not true, by the way… and others have accused him of being essentially a war profiteer… also not true, in point of fact… having to do with the foreclosure crisis. Â His motives for doing what he's been doing don't seem to be grounded in anything but a drive to find a solution to the problem with underwater mortgages that is not going away, regardless of what the media seems to believe and be willing to report. No matter which side of the debate you're on, you don't want to miss hearing the different sides straight from their thought leaders, and Steven is certainly one of those.
According to MRP… America is experiencing an historic national mortgage crisis. Due to a collapse of home values, one in five mortgaged homeowners owe more than their homes are worth; more than eleven million families are now underwater. Nearly three million of these families are in default and on their way to foreclosures that will depress home prices further, causing still more foreclosures. MRP seeks to stem this tide.  (Click here to see the severity of underwater mortgages in the U.S.)
So, turn up your speakers and CLICK PLAY below, and in the 30 minutes that follows, you'll hear Steven Gluckstern talk about why he believes his plan is the only viable way to bring the U.S. economy back to where it needs to be… on this… a Mandelman Matters Podcast.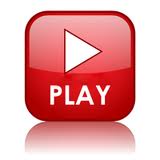 Mandelman out.