Homeowner Loan Mod Success Story with JPMorgan Chase… and Mandelman Matters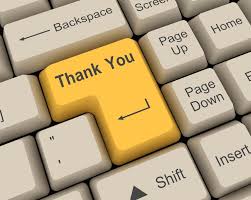 Another reader of mine for many years writes to thank me for helping a friend of hers… a homeowner whose 9 year-old son is autistic  ands has very special needs.  When she called to ask for my help, her friend was being evicted… she had already lost the home.  She had already been ripped off by scammers for several thousand dollars too.  She was all but certain to be moving out of her home in a matter of weeks, the sheriff was literally already at her door.  

I contacted an executive at Chase and explained what was going on… he was willing to try to help… and he did.  It wasn't easy, however, and at one point when we thought it was all fixed, the homeowner didn't sign the docs and it went back into foreclosure.  But thanks to Chase, we turned it around again… and today the borrower is safe and sound with a mortgage she can afford.

And I have to admit that when I received the letter below, it brought a few tears to my eyes… and felt really good to know I had been able to help, but the credit really belongs to JPMorgan Chase who did something above and beyond the call of duty here and deserves to be recognized for it. 
# # #
Dear Martin,
First of all I would like to say that I have enjoyed reading your blog and getting to know you.  I very much appreciate what you are doing for people.  I know that countless hours are spent saving one home and one family.  I wish I had known you before I became a victim of Wells Fargo, but you helped my brother and sister-in-law and for that our family will be forever in your debt.
This letter, however, is not about me or my family, it's about a family that you have made all the difference in the world for.  My friend was in a desperate situation.  Her home had been sold and she was staring at the sheriff's notice on her front gate. She was crying hysterically and did not know what she would do.
She is caring for her elderly mother and her autistic son along with her daughters.  They were all facing a homeless situation.  My call to you was out of sheer desperation to help this family and you were faithful to help me get all the information you needed to keep them from the street.  People had already stolen her money in a loan modification scam and you even helped research that and explained it to Chase.
You were an angel when we needed one.  We are happy and blessed to be able to say that you have saved her and her family.
Their home was already bank owned and I have no idea how you convinced Chase to give her back the title to her home.  You negotiated a loan for her that she could afford and kept her from being harassed any further.  Even after a second problem when she didn't sign paperwork on time and was headed back into foreclosure… you stuck by her and convinced her servicer to move everything forward again.
As part of the autistic community you cannot even being to understand what you have done for this family.  Her home was completely set up for the safety of her son.  He is safe and happy in a familiar environment.  Her mother is recovering from further surgery and her daughter is able to graduate from her High School.  Priceless!!!!!
This is huge Martin.  God bless you and your family who have sacrificed so much to help strangers.  And that you do what you do without charging anyone a dime makes it that much more amazing… you truly are one that stands alone.
Hug your wife for all the times she went to bed alone while you talked on the phone fixing all the problems and issues with other's loans.  And a big thank you to your daughter who had to listen to frantic phone calls while you were trying to get her settled into college life.
Again many, many thanks…
Christina Larson
# # # 
Thank you, Christina, for your very kind words.  It's people like you that make it all worth it.  
Mandelman out. 
Why not subscribe to Mandelman Matters and never miss an important post again?  It's free so just CLICK HERE TO SUBSCRIBE already.