Estate Planning Experts Make a To-Do List for the Complete Estate Plan – A Mandelman Matters Podcast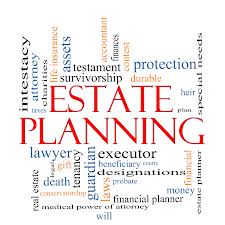 Most people would acknowledge that estate planning is important.  After all, dying without a will is not a nice thing to do to your family.  Termed dying "intestate," when someone dies without a will, it's the state that decides how that person's assets are distributed, and it can take years before everything gets resolved.  No one could want that to happen to whatever they own after they're gone.
And yet, survey after survey has shown that at least half of American adults will pass away without a will.  In 2007, a study conducted by Harris Interactive®for Martindale-Hubbell® found that, looking back three years, 55% of all adult Americans did not have a will.  And perhaps even more shockingly, a 2012 survey by legal services Website, RocketLawyer.com, found that 50 percent of Americans with children don't have a will.
Some even report that 70 percent of respondents don't have wills.
That's pretty incredible, when you think about it.  I know, some people probably don't think they have anything to leave behind, but that's hardly ever the case, especially when you stop to consider that approximately 150,000 Americans die each year unexpectedly in accidents of one kind or another.
If you have a family and no will, you are condemning your loved ones to over a year in probate, and that's something no one should wish on anyone.  Estimates are that probate costs American families up to $2 billion per year, $1.5 billion of which goes to pay attorneys' fees.  If you love your family, you shouldn't be okay with letting another day pass without at least preparing a will.
So, why don't at least half of the adults in this country have wills?  Procrastination was the number one response to that question.
Well, there's no surprise there… preparing your will is about the easiest thing to put off until some other time that I can think of… I can imagine cleaning out my closets way before I'd find time to get my will together.  And if a will is that far down on that many to-do lists in this country, estate planning has to fall so far down that it's almost completely out of sight… and that's both a real problem and a terrible shame.
Estate planning isn't just for the wealthy, it's the term used to describe a list of items designed to address not only the disposition of your assets, but also convey your wishes on other issues, should you die or become incapacitated.
A will is one part of an estate plan, but a complete estate plan also includes such things as a living trust, an advance health care directive, a financial power of attorney, among other things depending on the person, and it's something just about everyone should get done… like today would be a good time, and if not today than certainly sooner rather than later.
Right after procrastination, on the list of why people say they don't have a will are the answers: "I don't think I need one," and "I don't know where to start," so on this Mandelman Matters Podcast, two nationally recognized estate and retirement planning experts talk about what should be on everyone's estate planning to-do list, why each item on that list matters, and what decisions you'll need to make to complete your own estate plan.
Renee Gabbard is a partner in the Private Client Service Group in the Irvine, California offices of the law firm, Bryan Cave LLP.  Renee's practice focuses on high net worth clients who depend on her experience designing business succession and wealth planning strategies.  She specializes in tax and insurance planning along with trust administration.  She received her J.D. in 1992 from New York University and her B.A. in 1989 from the University of Southern California.  To reach Renee via email use renee.gabbard@bryancave.com… or call 949-223-7134.
Mike Moorhead is a Managing Partner at Tippett Moorhead.  He's spent 35 years in the financial service industry, working to help both large corporate and high net worth individual clients implement customized, cost efficient financial benefit plans and investment strategies.  Mike received his BA and MBA from UCLA and holds Series 6 and 63 securities licenses.  To reach Mike via email use mmoorhead@tippettmoorhead.com… or call him at 949-209-9851.
CLICK PLAY BELOW…

but first, you may want to grab a pen and paper to jot down a few notes as two estate and retirement planning experts walk us through what we need to know about creating the complete estate plan.  One thing I can say for sure… it may be easy to put off, but it sure feels better once it's done.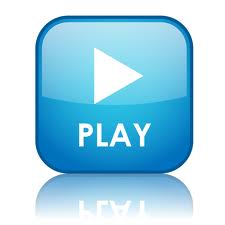 Mandelman out.