Another Hawaii Homeowner Writes to Thank Me for Helping Her Get a Bank of America Loan Modification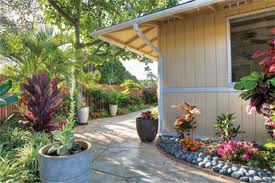 October 7, 2013
Dear Martin,
I am so grateful to you for keeping me in my home. You helped me do that which I was finding impossible to do on my own. Without your assistance, I cannot imagine, nor do I want to, where I would be today.  The support, communication, and guidance provided, the quick response, the positive outcome, and the fact that you accept no payment, is nothing short of miraculous.
There are no words to properly express my appreciation for all you have done.  With much gratitude and Aloha, I am writing you this letter.  Thank you so much for being an advocate for homeowners such as myself.  I have tried to make this letter short, and to the point, with gratitude and clarity.  I hope you will post it so other homeowners can hear about the sort of help you provide.
It took Martin Andelman two months to do what Bank of America could not do in more than eight.
  After 5 years of searching for alternative financing without success, I began the process of applying for a loan modification in June, 2012.
I received the modification package, with a HUD phone number, which I called. We attempted a conference call with BofA, however they would not participate, saying I already had a Customer Relationship Manager assigned.  I had questions regarding the application and tried repeatedly to contact the CRM with no success.
The application had a deadline, so I submitted it the best I could, trusting they would advise me should more information be necessary.  First mistake.  I now realize there was monthly expense information missing due to a lack of clarity on my part, and lack of response by BofA.
With no one to answer questions and application submitted, I then got written requests for information I had already provided, such as taxes, pension and 401k.  Still, I could not reach my CRM so I faxed, and faxed, duplicate information, in the hopes it was what they were asking for. I called and left messages, I called the 'concierge desk' and left messages and set up appointments for phone calls that were not returned. Nothing. It took 2 months to receive a phone call from my 'Customer Relationship Manager', only to be told she was leaving.
Eventually I got a CRM who would return phone calls. Ah, at last. So grateful…
All is well, I was told. The application is complete. Only a little more information required, like 401 and pension information. (Again, having already informed them that this was not a source of income.)
An explanation of overtime, on Company Letterhead, was requested.  This major, very large, corporation, said they do not provide letterhead.
They gave the option of the work number as an alternative, but BofA would not accept this. So this very large, major corporation suggested emailing HR.  BofA would not accept this either.
What's a homeowner to do?
  BofA advised a new application, without overtime. Done.
More requests for information much of which had already been provided.
 Application denied.
 BofA denied the HAMP request, saying it was 'outside the guidelines', yet would not give specifics. They also said it was "under review for other programs" and that because of this, there was no point in appealing.
Repeated requests for information regarding these 'other programs' were denied, until such time as the deadline for appeal came. When I did request an appeal, I was told I could not, because the CRM was on vacation and I needed to speak to him only.
  The only information I could ever get was "workout pending" and "under review".
Meanwhile, I was getting information from BofA regarding foreclosure and alternatives, and calls from real estate agents on their behalf.  At first BofA told me they were unsolicited, then they said it was part of the process.
 Requesting investor information only seemed to fuel the fire and delay resolution.  In February, 2013, I was told by BofA to submit a new application, with a new hardship letter, while being told my case was again "under review" and "workout pending".
This is only a brief synopsis of the stress and turmoil, communication and lack thereof. In January, 2013, (8 months later) I was told by BofA to submit a new application, with a new hardship letter. In other words, start all over again…
HOWEVER… Enter Martin Andelman.  I was fortunate enough to be directed to him and his blog Mandelman Matters by a close friend.  What a difference!
Confused, disheartened and at my wits end, I confided in a friend.  She told me of someone she thought may be able to help, someone who knew Martin Andelman. I had checked out his website a few times so I knew who he was. And I made the call.
I submitted my application, with guidance, in February.
Within weeks I was assigned a new CRM that was part of Martin Andelman's team.  And she actually called me back, and in April I was informed I would be making my first of three trial payments in July.
 No duplication of information requests, my phone calls were returned, and the process had actually begun.
I am happy to say I recently made my 3rd trial payment and am told that my permanent loan mod documents are on their way… and while I do not yet know the final terms of the agreement, I'm sure it will be a lot better than where we were.  And now I am getting my life back.  While there is still the 2nd to deal with, I feel confident that Martin Andelman will do his best for me, the homeowner.
  How refreshing is that?
I have spent over 5 years looking for alternative financing to my Countrywide 80/10/10 loan.
    Thank you, Martin Andelman, for being a true advocate for homeowners.
And in case anyone reading this is wondering, I HAVE NOT PAID HIM A PENNY!
With gratitude, appreciation, and much Aloha!
Carol B.
A Hawaii Homeowner
###
(Thank you Carol… I'm so glad I was able to help, but it was mostly you… I just helped push it across the finish line.  And I apologize for not posting your letter sooner… but I just found your letter in my in-box today.  Aloha!  Now it's time to get your life back, and don't hesitate to contact me if you need anything further.)