IT'S DAVID STERN DAY! This Mandelman Matters Podcast is RATED 'R' for language.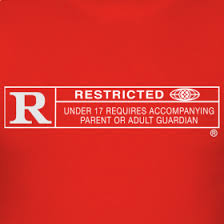 The Florida Supreme Court has ruled in the case of the infamous "Foreclosure King," attorney David Stern.  Here's what the high court said, among other things… 
This case aptly illustrates the manner in which one attorney, David Stern, either in his capacity as the sole managing partner of his firm or in his individual capacity, created chaos on the courts of the state of Florida, prejudicing the whole system as a whole.

These actions affected the Administration of Justice. For the court system, Judges, staff, and Clerk, there were extraordinary delays resulting in the waste of resources due to inaccurate representations and/or failures to appear. For the borrowers, whether in default or not, the attempt to obtain modifications or settle was impossible. For the lenders, the aim to obtain the collateral was delayed or lost because of the inaction or non-appearance resulting in dismissals. Thusly, creating a denial of equal justice to all parties.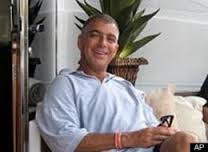 That's David Stern above.  So, what kind of punishment do you think one gets for doing what Stern did… backdating countless assignments, forging anything that wasn't nailed down, disregarding just about every single law related to foreclosure in the State of Florida, and abandoning over 100,000 cases, dumping them on Florida's courts?
If you're thinking anything close to jail time and a huge fine… you're not even in the ball park…
And, while we're speaking of ball parks… have you ever heard of Steve Bartman.  He used to live in Chicago…

OKAY, FAIR WARNING.  THIS PODCAST IS RATED 'R' FOR MY USE OF FOUL LANGUAGE.  IF THAT SORT OF THING OFFENDS YOU IN ANY WAY, PLEASE DO NOT CLICK PLAY.  I REPEAT, PLEASE DO NOT CLICK PLAY.  ALTHOUGH I HAVE A LARGE VOCABULARY AND NORMALLY HAVE NO TROUBLE EXPRESSING MYSELF WITHOUT USE OF THE 'F' WORD, THIS TIME, ALTHOUGH I TRIED, I WAS NOT ABLE TO AND I APOLOGIZE… Mandelman out.