Homeowner Says Martin Andelman Helped Save Home After She Was Scammed Three Times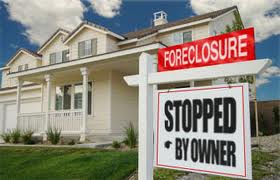 My name is Jackie Thomas and four years ago my husband lost his job and we weren't able to make our house payments to Bank of America.  Martin Andelman of Mandelman Matters saved our family's home and I'm writing to thank him and tell other homeowners about our story and what he did for us.
I'm a home daycare provider and with the economy going down hill, I was losing children due to parents losing their jobs. I was so scared and didn't know what were we going to do.  After three missed payments we decided to go with a company that said they could modify our home loan.  We paid them $5,000, which was the last of our savings.
The process was horrific, trying to get a hold of them, being told everything was fine don't worry, then seven  months later the phone number to the company we paid was disconnected.  We got taken.  So many sleepless nights, lots of tears flowed, what were we going to do?   I have four children.  Where were we going to go?  No one would rent to me with the liability of a daycare center, but I have had this occupation for 20 years.
Then we were contacted by one of the employees of the company and she convinced us to work directly with her. Â We paid her $1,500 in payments.
Next we heard from the bank and they said we were modified!  We were so excited, but when the modification papers arrived the payment was much higher.  This is just part of our nightmare.  We tried calling the lady back and she would not return our calls or e-mails.
So here we go again. How could we have been taken advantage of twice.  Now we were really desperate.
Luckily my husband got another job.  It paid a lot less but at least some money was coming in.  A friend of ours was working for a modification company and told us the company would take our case with no money down.  Three to four months of them dealing with Bank of America, assuring us everything would be okay, but it ended up to disappointment once again.  This really had an affect on me, mentally and physically and  I was admitted to the hospital for stress.
I wanted to give up and just live in our travel trailer, that seemed like the last resort.  But our friend that worked for the last modification company decided to leave the company and work on her own.  She said our case had become very personal to her and that she had spent many sleepless nights along with us and gave us hope.
But it was when she connected with Martin Andelman at Mandelman Matters that a light started to shine  through the darkness.  Martin Andelman worked for us!  Finally, after three years our nightmare was over.
He did not take advantage of us, he worked with us without charging us any money!  He gave us hope and made our dream come true.  Home loan modifications do work you just have to have the right people on your side.  We owe Martin Andelman and our friend Debbie who found him so much for helping us be able to keep our home and for giving us peace and happiness.
I highly recommend that you work with Martin Andelman and read his blog, Mandelman Matters. He and Debbie are our Angels and if he says he can help you, then he can and he will, I promise.
Thank you Mandelman Matters!  Because of you our children have a home.  And they don't have to worry anymore. We appreciate Martin so much.
And the truth is that this is only a small fraction of the nightmare we went through.  We only wish that we could have found out about Mandelman Matters three years ago, but I'm writing this because we highly
recommend him and want other homeowners to know they can get the help they need without having to live through what we did.
Our whole family thanks you Martin,
Jackie Thomas
Poway, California
# # #
Dear Jackie… You are most welcome and it was my pleasure to be able to help you and your family… especially after everything you went through along the way.  I wish there were more that I could do to stop the scammers that seem to be around every corner… personally, I'd like to see them jailed just as much as the predatory lenders and Wall Street investment bankers who caused this Great Recession.  But, now it's time to put it all behind you and focus on your four children.  Time does heal all wounds if you let it, and remember that our children are far more resilient than we are.  God bless…

Mandelman out.
# # #
This isn't the only homeowner that I've been able to help… click below to see what others have said…
Hawaii Homeowner Writes to Thank Mandelman for Helping With Bank of America Loan Modification