Attorney Argues "Produce the Note" and Makes a Bad Situation Worse for Homeowners Facing Foreclosure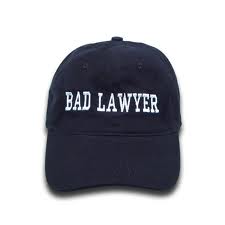 Regardless of how many times I've written it, or how many of the country's top foreclosure defense attorneys have said the same thing on my podcast interviews… the message is just not getting through, which is both sad and frustrating.
Filing a quiet title lawsuit based on allegations that your mortgage is invalid because the foreclosing party doesn't have the original note will NOT work… and not only that, but you may end up having to pay the other side's legal fees, which can be substantial.
Just yesterday… the U.S. Court of Appeals for the 8th Circuit in Minnesota, in Welk v. GMAC Mortgage, not only upheld the lower court's decision to dismiss essentially all of the claims being made by a group of twenty homeowners, but further the court…
Sanctioned homeowner attorney, William B. Butler, saying he had "engaged in abusive litigation tactics."
In general, absolutely lambasted the the plaintiffs for filing a suit based on the "show me the note" theory that the court said, "had been repeatedly rejected by the courts."
Awarded attorney fees to the defendants.
It doesn't get much worse than this for a homeowner… or for a lawyer, short of being disbarred.  And I have to tell you that it is painful for me to watch or write about, especially when I consider that the defendants who won this case by the equivalent of a landslide, included GMAC/Ally Financial, MERS, U.S. Bank, and Deutsche Bank Trust Company, among a couple of others.
Having spent countless hours interviewing the country's most highly experienced and ethical foreclosure defense attorneys, it's just inconceivable to me that when filing a suit against such a group of defendants, the best and even the only allegations that the lawyer can come up with, are so entirely worthless as to be laughable.  Of course, it does make some sense because Mr. Butler is obviously a clown.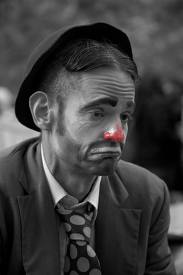 According to the decision published yesterday by the 8th Circuit Court of Appeals…
"Several Minnesota homeowners represented by attorney William B. Butler  brought a quiet title suit in state court, alleging that their home mortgages were invalid because the companies that held them did not possess the original promissory notes.
The plaintiffs brought thirteen separate claims, nearly all of which rested on this "show me the note" theory. The defendants removed the case to federal court and moved to dismiss. The district court granted the defendants' motion and dismissed nearly all the plaintiffs' claims.
The court also sua sponte sanctioned Butler and awarded attorney fees to the defendants, finding that the plaintiffs' "show me the note" theory had been repeatedly rejected by the courts and that Butler had engaged in abusive litigation tactics."
And further, the court ruled…
"After careful review, we conclude that there was no error in the district court's thorough and well reasoned order. The district court correctly concluded that it had diversity jurisdiction, as the claims against the sole non diverse defendant lacked a "reasonable basis in fact and law…"
"It also correctly concluded that the plaintiffs failed to state a plausible claim for relief sufficient to survive a motion to dismiss."
"The quiet title claims are but variations on the "show me the note" theory which has been repeatedly rejected by the Minnesota Supreme Court and our court applying Minnesota law."
"The plaintiffs' slander of title claims are equally meritless."
"… the plaintiffs' claims were not "warranted by existing law or by a non frivolous argument for extending, modifying, or reversing existing law or for establishing new law," and that they had been brought "for an improper purpose, such as to harass, cause unnecessary delay, or needlessly increase the cost of litigation."
(The court) also reasonably concluded that Butler's actions in this case "multiplied the proceedings . . . unreasonably and vexatiously."
Then, the high court went further to summarize what they called, "Butler's abusive tactics."
According to the court's ruling, "Butler takes a group of a dozen or so individuals who are facing foreclosure but otherwise have no connection to one another; he gins up a dozen or so claims against a dozen or so defendants grounded mostly on the show-me-the-note theory; he improperly packages these claims into a single state-court action; and he fraudulently joins a single non-diverse defendant (typically a law firm that represented one of the lenders in foreclosure proceedings) in an attempt to block removal to federal court."
The defendants generally remove the cases to federal court, and Butler then moves to remand. If the judge denies Butler's motion, he might "remand" the case himself by voluntarily dismissing it and refiling it in state court within a day or two, thereby starting the process all over again. Butler might also "judge shop" in the same manner; if he does not like his chances before a particular federal judge,he might voluntarily dismiss his case, promptly refile it in state court,and start the process all over again.
To hide his conduct, Butler will reorder the names of the plaintiffs or substitute a new plaintiff for one of the old plaintiffs, so that the refiled case will have a different caption.
When Butler's claims are finally challenged on the merits, he makes false representations and spins out contradictory and often absurd arguments in the apparent hope that their sheer weight and number, multiplied by the number of parties and claims, will overwhelm his opponents and the court.

The court calls Butler's behavior "troubling"…
The written decision by the court pointed out that Butler, even though he has personally argued several cases that ended with Minnesota courts rejecting his "show me the note" theory, he continues to file briefs that, "omit any discussion of the recent cases rejecting his 'show me the note' theory and jurisdictional arguments, and he makes no attempt to distinguish or argue against them. He simply represents that Minnesota law requires a foreclosing mortgagee to possess the note and that the district court lacked jurisdiction to hear the case. This is troubling."
The court also said that Butler's, "deliberate attempt to ignore these cases suggests that he has the intention of deceiving or misleading the court into ruling in his favor.  At the very least, it suggests that he lacks a non frivolous basis for appeal. Such conduct may provide a basis for this court to impose sanctions of its own in the future."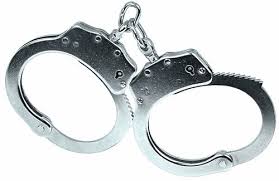 In my opinion, it's criminal behavior…
This is a case that involves behavior that is criminal and heinous… it involves acts that are intentionally committed to deceive homeowners in distress so as to make a profit while delivering only false hope and nothing of value.  It is despicable and sickening.
I should be talking about the banks involved, but tragically I'm talking about the behavior and acts of the so-called foreclosure defense lawyer in this case, William B. Butler.
Butler knew that his "show me the note" theory had no chance of accomplishing anything in Minnesota's state or federal courts.  It's a theory that has been thrown out of courts in that state all the way up to the Minnesota State Supreme Court.  It's a theory that he has personally argued and lost on several occasions.
There's no possibility that Mr. Butler didn't know what the outcome of this case would be, he knew exactly what would happen and yet he led some 20 Minnesota homeowners down the proven-to-fail path anyway.  And I don't know how or how much Mr. Butler charged his clients to accompany him on this journey to the land of lost homes, but whatever it was… it was way too much.
Butler's lucky that I wasn't among those in his group of pitiful plaintiff's because after yesterday's outcome, I think I'd be considering taking a full refund of whatever I paid and then some directly out of his lying posterior.  And I'm not kidding about that.  I know violence is wrong and that I shouldn't take the law into my own hands, but I think if you cost someone their home under such circumstances, at the very least you should expect someone to show up somewhere and knock you out.
I was born in Brooklyn, grew up in New Jersey and Pittsburgh and then went to school in Philly, and I'm here to tell you that if you do anything like this to certain individuals in any of those cities… there's a pretty good chance they don't find your body until dragging the bottom of a river.
I say these things because after having a front row seat for the carnage that homeowners were forced to endure starting in 2009 and over the last few years, my heart aches and goes out to those homeowners that got stuck on Butler's foreclosure-go-round-scam-a-thon.  I don't know what I or anyone else can possibly say or do about it… it's just beyond horrible all the way around.
And as I said earlier in this article, the worst part may just be that as much as anything else, this outcome was the result of Butler's sheer laziness.  I'm as sure as I can be that there were numerous other defenses or allegations that could have been been employed by a skilled litigator on behalf of those homeowners and against that group of defendants, and yet… all Mr. Butler cared enough to do was blurt out "show me the note," a theory that any legitimate lawyer abandoned in 2010, if not before.
The court said he had the "intention of deceiving or misleading the court," but he also had the intention to deceive everyone else involved as well… including the distressed homeowners that trusted him enough to be his clients.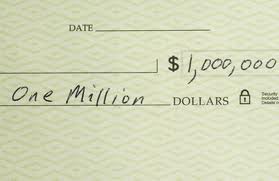 Now, those that trusted him will find themselves responsible for paying the defendant's legal fees… can you even imagine what that bill will look like?  I don't know how much the bills come to for lawyers to defend GMAC/Ally, MERS, U.S. Bank, Deutsche Bank, Bank of New York Mellon, et al, but let's just say that I'll be shocked if it doesn't total six figures, which would mean bills of thousands of dollars per homeowner.
What happened here is not an example of homeowners fighting to keep their homes… it's not an example of foreclosure defense at all.  It's only an example of how what's happening on the homeowner's side of this fight, can be every bit as destructive as what the other side has done and been willing to do.  It makes homeowners all across America at risk of losing their homes look bad… if not downright sad and even ridiculous.  And by doing so, it makes the banks look good, like the reasonable parties.
Mr. Butler has managed to accomplish something with this case that I hadn't thought possible… he has made the most horrible situation this country has seen since the 1930s… that much worse.
I've said it before and I'll say it again… we, as homeowners, are not scary, nor will we win by being wrong.  A copy of this decision by the 8th Circuit Court of Appeals can be found below.
Mandelman out.
Welk v GMAC Mortgage.8th Circuit.july 2013.ButlerAttorneysanctioned Copy by Martin Andelman