Goldman Sachs on the Pacific – Inside Countrywide with Michael Winston… A Mandelman Matters Podcast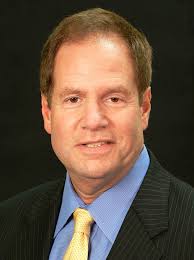 Over the last 25 years, Michael Winston has held top management positions at Merrill Lynch, Motorola, McDonnell Douglas and Lockheed Corporations.  He has been responsible at the most senior levels for issues related to organization structure, executive succession planning, leadership development and the management of large scale change.
He served as Global Head, Worldwide Leadership and Organization Development for Merrill Lynch, during one of the most challenging periods in the history of the financial markets, and he spent 11 years at Motorola, becoming a Six Sigma Black Belt, and heading up all organization design, large-scale change, leadership development and succession planning initiatives for the Communications businesses as the company grew from $6B to over $30B.
Michael holds a Masters Degree from the University of Notre Dame, a Ph.D. from the University of Illinois and is a graduate of Executive Programs from Stanford University and the University of Pennsylvania's Wharton School.  And he was named Best Instructor at the University of Illinois and has served as adjunct professor in the graduate schools of business and management for the University of California, University of San Francisco, Golden Gate University and Pepperdine University.
In a phrase, Michael is known around the world as an executive eminently capable of designing and executing initiatives that lead to transformational change on a global scale, and so when Countrywide had aspirations to become "Goldman Sachs on the Pacific," they recruited Michael to help them get there.  And although Michael had never thought of a mortgage company as being in his future, the picture Countrywide painted was undeniably attractive… in fact, they said all the right things.
Michael accepted Countrywide's offer, even recruited seven of his top associates to join him, and in the beginning at least, he and his team felt they were doing some of the best work of their careers.
Of course, hindsight being what it is to clarity, Countrywide was just a mortgage company in the throws of a housing bubble… a company that looked larger than life, but only existed to pay sales people to sell more loans.  They may have appeared to understand when Michael spoke of the programs he would initiate, but soon it was quite clear that the reality was that they just wanted to sell more loans.
Michael became increasingly dissatisfied and so did Countrywide's CEO and founder, Angelo Mozilo.  It was only a matter of time before Michael found himself being increasingly ostracized and marginalized and ultimately, he was dismissed.  He filed suit… and won… a jury in California awarded him $3.8 million.  Gretchen Morgenson, seeing Michael's story as providing a window into the inner workings of Countrywide,  brought what had happened to life in her column that appeared in The New York Times on February of 2011.
However, on February 20th, the LA Times published an update on Michael's case… 
An appeals court has overturned a $3.8-million jury award to a former Countrywide Financial Corp. human resources executive, Michael Winston, who had won a wrongful-termination verdict in February 2011 from a Los Angeles County Superior Court jury in Van Nuys.

"Winston was hardly the only executive at his level not to be hired by Bank of America; to the contrary, Bank of America retained none of the top executives in Winston's chain of command," Presiding Justice Dennis M. Perluss wrote for the Los Angeles-based 2nd District Court of Appeal. "Winston has not shown that the history of retaliation he experienced formed the basis for Bank of America's decision not to hire him."

In a statement, Bank of America said it was pleased: "The court agreed with the bank that the jury's finding of liability on a single claim of his original case — wrongful termination — was not supported by the evidence presented at trial."

Winston's attorney, Charles T. "Ted" Mathews of Pasadena, called the decision "a travesty" and said he would petition the appellate court to reconsider its ruling.
Abigail Field, who writes the Realty Check blog, was introduced to Michael, and she and I decided to co-host an interview with him so others could hear what it was like to be on the inside and working with those at the very top of Countrywide… a name synonymous with the housing bubble and subsequent mortgage meltdown.
So, turn up your speakers and CLICK PLAY below… and listen to Michael Winston tell you what it was like to come from the Fortune 100 and the discipline of Six Sigma… to a California mortgage company whose philosophy was simply to "Fund 'em" no matter what.
CLICK TO PLAY…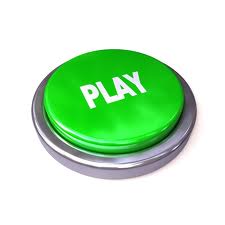 Mandelman out.