North Carolina Foreclosures Rising with Attorney Brian Chapman – A Mandelman Matters Podcast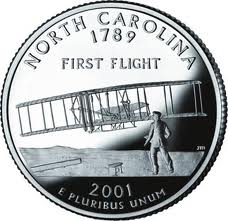 North Carolina is a state where foreclosures are increasing at an alarming rate. Â In April of last year, RealtyTrac was reporting the state's foreclosure filings were up by roughly 52 Â percent in 2012, with some areas of the state, Greensboro for example, up 140 percent year-over-year. Â Last year ended with a state wide average increase of 25 percent, and there should be no question that this year won't be getting any better.
It's a state with some interesting foreclosure laws, the kind clearly designed to make it easy for foreclosures to proceed, and legislatively nothing has changed in that regard. Â There are a few decisions by North Carolina courts that aren't horrible for homeowners, but I'd still have to characterize them as nothing to write home about, pun intended.
Foreclosure laws are state laws and I wanted to know what sorts of things have been transpiring in the Tar Heel State, so I picked up the phone and called Brian Chapman.

Brian Chapman was a police officer for years before earning his law degree, so many of his friends and family members just assumed he'd wind up being a prosecutor… perhaps a District Attorney one day. Â But, Brian knew he had come to law enforcement because he truly wanted to help others, and having also earned his MBA, he also knew he liked working with numbers.
So, for a time, he considered being a tax attorney… until a friend suggested he specialize in bankruptcy.
Brian is also a Max Gardner Boot Camp graduate, which means he's one of those individuals committed to gaining knowledge, and likely to be very up to date and well-rounded as far as what type of cases are being filed, and how people are using Chapter 13 bankruptcy to save homes and get out of debt.
On this Mandelman Matters Podcast: Foreclosures Rising with Attorney Brian Chapman, I ask Brian to walk through two recent decisions by the North Carolina courts, one of which is now headed for the state's Supreme Court. Â He also explains how the state's foreclosure laws work and really drills down in the subject matter, making this one of the most educational podcasts ever.
If you're a homeowner in North Carolina who is at risk of foreclosure, or if you just want to stay current on what's going on in North Carolina's housing markets, I can't imagine you not finding this interview with Brian Chapman something you listen to twice. Â Just turn your speakers up and click PLAY…
What you need to know to save your home from foreclosure in North Carolina.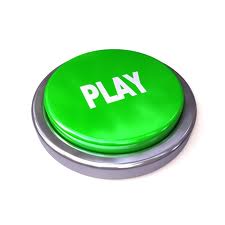 Mandelman out. 
Brian F. Chapman
The Law Office of Brian F. Chapman
113 N. Center St. Suite 103
Statesville, NC 28677
(704) 380-2039