Now this is Ping Pong at its Absolute Best…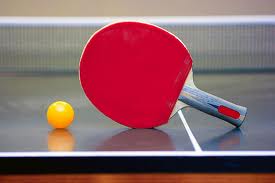 Very few people know this about me, but I've been playing serious Ping Pong since I was a kid. Â Not like the guys you'll see on the video below, but certainly much better than anyone who hasn't spent over a hundred bucks on his or her own paddle. Â I grew up in Pittsburgh, Pennsylvania and that happened to be where Danny and Ricky and Timmy Seemiller were from as well.
Danny Seemiller, by 1972, was the number one qualifier on the U.S. World Team. Â He won five U.S. Men's Singles Championships (1976, 1977, 1980, 1982, and 1983), and he was at one time ranked #19 in the world.
He opened a Table Tennis Training Center near my childhood home and I used to get dropped off there where I had the opportunity to play against some real pros for hours. Â It's not an easy sport to tell others you play because… well, because it's ping pong.
A few years ago I was playing in a tournament held in Southern California at a senior citizen community called Leisure World. Â The community hosts the tournament every year and has a large facility where the matches are played and can be viewed by hundreds of people.
During my first match I bent over to pick up a ball and for whatever reason, my back went CRACK, and I literally couldn't move. Â They had to take me out on a stretcher and I was in the hospital for three days. Â It was some of the worst pain I'd ever had, and its never happened again, thank God.
So, when my best friend Bill heard what had happened he came to visit me in the hospital. Â He walked into my room and seeing me frozen in one position in bed commented…
"You know… you're going to have to find yourself a sport with a lighter ball."
I laughed so hard the pain almost knocked me out.
Enjoy Table Tennis Daily's Christmas Edition of The Best Table Tennis Shots of 2012! Â And really… closely watch the whole thing… it's really worth it.
And Hat Tip to Business Insider for posting this… I loved it.
Mandelman out.