State of Tennessee Foreclosure Resource Links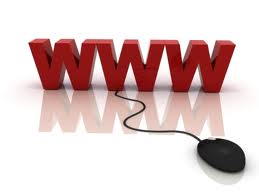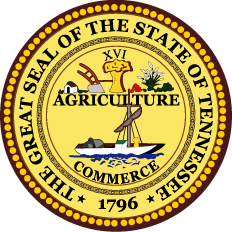 STATE OF TENNESSEE GOVERNMENT RESOURCES:
Commission on Children & Youth
Executive Director, Linda O'Neal
Comptroller of the Treasury, Justin P. Wilson
Department of Children's Services
Commissioner, Katherine O'Day
Department of Commerce & Insurance
Commissioner, Julie Mix McPeak
Department of Economic & Community Development
Commissioner, Bill Hagerty
Department of Finance & Administration
Commissioner, Mark Ernkes
Office of Inspector General, Deborah Y. Faulkner
Department of Financial Institutions
Commissioner, Greg Gonzales
Commissioner, Rebecca Hunter
Commissioner, Dr. Raquel Hatter
Department of Labor & Workforce Development
Commissioner, Karla Davis
Commissioner, Richard H. Roberts
Treasurer, Richard H. Lillard, Jr.
Governor, Bill Haslam
Ron Ramsey
Office of the Attorney General & Reporter 
Robert E. Cooper. Jr.
Tre Hargett
Tennessee General Assembly – Bill Search
Tennessee House of Representatives
STATE OF TENNESSEE FORECLOSURE RESOURCES:
Attorney General & Reporter's National Mortgage Settlement FAQs
Fair Housing & Fair Lending – Lawyer's for Civil Rights –  Tennessee Foreclosure Prevention Resources
Foreclosure Prevention Workshops – Freddie Mac
Tennessee Affordable Housing Coalition
Tennessee Government & Regional Housing Resources
Tennessee Housing Development Agency
Additional Foreclosure Resources
Foreclosure Prevention Counselors List
ForeclosureKit.org – Tennessee Foreclosure Assistance
HUD Avoid Foreclosure: Tennessee
HUD Homeowner Assistance – Tennessee
HUD Approved Housing Counseling Agencies – Tennessee
Tennessee Real Estate Commission
The Lawyer's Committee for Civil Rights Under Law
REPORT FRAUD OR SCAMS IN TENNESSEE:
Department of Commerce & Insurance, Division of Consumer Affairs – Complaint Process
Department of Financial Institutions – Consumer Complaint Form
Department of Human Services – Report Fraud
Nashville Better Business Bureau – Complaints
Office of the Attorney General – File a Consumer Complaint
State Agencies List – Consumer Fraud Reporting
Tennessee Real Estate Commission – How to File a Complaint
STATE OF TENNESSEE ADDITIONAL RESOURCES: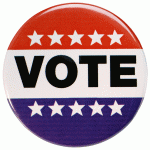 Vote! – Vote411.org
STATE OF TENNESSEE SHORT SALE RESOURCES:
STATE OF TENNESSEE COURTS & LAW LIBRARY:
Administrative Office of the Courts
Elizabeth "Libby" Sykes, Administrative Director
Appellate Court Clerk's Office
Circuit, Criminal & Chancery Courts
University of Memphis Law Library
University of Tennessee Knoxville – Joel A. Katz Law Library
FEDERAL GOVERNMENT RESOURCES:
Fannie Mae Loan Look-Up Tool – Find out if your loan is owned by Fannie Mae here.
Financial Fraud Enforcement Task Force
Freddie Mac Loan Look-Up Tool – Find out if Freddie Mac owns your loan here.
Homeowner Crisis Resource Center – Includes tips on avoiding foreclosure.
Homeownership Preservation Foundation – Find Credit Counseling here and HERE.
Information on the OCC's Independent Foreclosure Review
MyMoney.gov – This site organizes financial education help from over 20 different Federal web sites in one place, including dealing with mortgages.
OCC's Tips for Avoiding Foreclosure Rescue Scams
Office of the Comptroller of the Currency – For Complaints Against National Banks
Service Members Civil Relief Act – The Act that postpones or suspends certain civil obligations to enable service members to devote their full attention to duty and to relieve stress on their families. The act covers:
•       Outstanding credit card debt
•       Mortgage payments
•       Pending trials
•       Taxes
•       Termination of lease
•       Eviction from housing
•       Life insurance protection
Get more information at Military.com or at HUD's National Servicing Center, and here is Information for Veterans from HUD.
U.S. Congressional Representative Look-up Tool