State of Connecticut Foreclosure Resource Links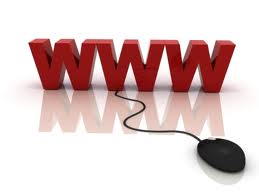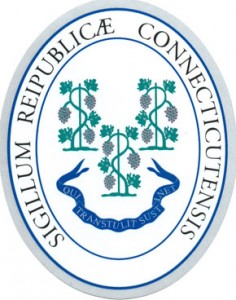 STATE OF CONNECTICUT GOVERNMENT RESOURCES:
Connecticut Department of Labor
Find Your Representative, Senator & Congressperson
Connecticut Insurance Department
Howard F. Pitkin, Commissioner
Department of Consumer Protection
Department of Ethics & Community Development
Roderick L. Bremby, Commissioner
Governor, Dannel P. Malloy
Nancy Wyman
Office of the Attorney General
George Jepsen
Office of the Secretary of the State
Denise Merrill
Office of the State Comptroller
Kevin Lembo
Denise L. Nappier
STATE OF CONNECTICUT FORECLOSURE RESOURCES:
American Bar Association's Guide to Finding Legal Foreclosure Help – Connecticut
City of Hartford – Foreclosure Prevention Resource Guide
Connecticut Fair Housing Center – Foreclosure Prevention Clinics
Connecticut Housing Finance Authority
Connecticut Network for Legal Aid – Foreclosures
Connecticut Law – About Foreclosure Mediation
Connecticut Law – Laws About Foreclosure
Department of Banking – Avoiding Foreclosure
Department of Labor – Foreclosure Initiative
East Hartford – Lending/Foreclosure Resources
Fair Housing & Fair Lending Foreclosure Prevention Resources
Foreclosure Prevention Workshops for Consumers in Connecticut – Freddie Mac
 HUD Avoid Foreclosure: Connecticut
The Roof Project – Avoiding Foreclosure in Connecticut
The State Senate Democrats of the General Assembly – Protecting Homeowners, Preventing Foreclosure
United Way of Connecticut – Avoiding Foreclosure
United Way of Connecticut – Eviction Prevention Program
REPORT FRAUD OR SCAMS IN CONNECTICUT:
Attorney General – Consumer Assistance Complaint Form
Or, call the Attorney General's Office, Consumer Protection Department
(860) 808-5400 
Connecticut Better Business Bureau – Scam Prevention Tips
Connecticut Fair Housing Center
Connecticut Insurance Department – Complaints
Connecticut Insurance Department – Consumer Help Hotline 800-203-3447
Department of Banking – Complaints
DOB Foreclosure Hotline – 877-472-8313
Department of Consumer Protection – Complaint Center
 Prevent Loan Scams – Connecticut
United Way of Connecticut – Fraud Prevention/Scam Information
STATE OF CONNECTICUT ADDITIONAL RESOURCES: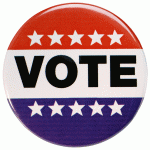 Vote! – Voter Registration Lookup
STATE OF CONNECTICUT SHORT SALE RESOURCES:
Department of Banking – Foreclosure/ Short Sale Contacts for Connecticut Consumers 
Short Sale Laws in Connecticut
STATE OF CONNECTICUT COURTS & LAW LIBRARY:
Connecticut Judicial Branch Law Libraries
Connecticut Probate Court System
University of Connecticut School of Law Library
FEDERAL GOVERNMENT RESOURCES:
Fannie Mae Loan Look-Up Tool – Find out if your loan is owned by Fannie Mae here.
Financial Fraud Enforcement Task Force
Freddie Mac Loan Look-Up Tool – Find out if Freddie Mac owns your loan here.
Homeowner Crisis Resource Center – Includes tips on avoiding foreclosure.
Homeownership Preservation Foundation – Find Credit Counseling here and HERE.
Information on the OCC's Independent Foreclosure Review
MyMoney.gov – This site organizes financial education help from over 20 different Federal web sites in one place, including dealing with mortgages.
OCC's Tips for Avoiding Foreclosure Rescue Scams
Office of the Comptroller of the Currency – For Complaints Against National Banks
Service Members Civil Relief Act – The Act that postpones or suspends certain civil obligations to enable service members to devote their full attention to duty and to relieve stress on their families. The act covers:
•       Outstanding credit card debt
•       Mortgage payments
•       Pending trials
•       Taxes
•       Termination of lease
•       Eviction from housing
•       Life insurance protection
Get more information at Military.com or at HUD's National Servicing Center, and here is Information for Veterans from HUD.
U.S. Congressional Representative Look-up Tool