LPS Data Shows Ups and Downs of the Foreclosure Crisis
You may have heard me say this before, but nothing goes down in a straight line.  That's why you really should just ignore the undulating headlines that continually pepper the papers from coast-to-coast.  Trying to follow them will unquestionably cause motion sickness and bouts of extreme annoyance.
Well, to illustrate these ups and downs that always seem to land more to the downside than the up, it's helpful to look at the results posted by Lender Processing Services ("LPS") who maintains a loan level database that is said to cover 70 percent of the market.
And away we go…
In September, LPS's delinquency rate was 7.4 percent, which was a 7.72 percent increase over August.  The company defines its "delinquency rate" as reporting 30 days or more past due, but not yet in foreclosure.
In 2012, the rate went up in April, May and June, before declining in July and August, so now it's up again in September.  So, since last April, the LPS scoreboard says:  UP-3 months… DOWN-2 months… and then UP-1 month.
LPS also reports that as of September, 3.7 million loans were at least 30 days delinquent, but not yet in foreclosure…. and 1.53 million loans were at least 90 days delinquent, but not yet in foreclosure.  Almost two million loans… 1.94 million to be more precise… were actually in foreclosure.
And if you don't mind getting a little dizzy, as of September, LPS reports that there are 5.64 million properties 30 days or more delinquent, OR in foreclosure.
I've been reporting 4 million in foreclosure, so I'm pretty happy to see that my number generally fits with theirs.  Two million already in foreclosure according to LPS, plus 1.53 million over 90 days delinquent… and recognizing that the LPS database covers only 70 percent of market… and I'd say that's good enough for government work.
The LPS data does show this September as being 4 percent lower than last September, but I'm not at all sure that's even a statistically significant difference.  Likewise, what LPS refers to as foreclosure inventory in September was also down by 4 percent from August, and down just over 7 percent since September of last year… but I'd tell you it's a meaningless comparison.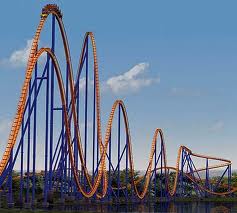 Servicers send out foreclosure notices at some point yes… but not with any defined regularity or consistency.   So a difference of 4-7 percent in foreclosure inventory, along side almost 6 million delinquent loans nationwide, is nothing to hang your hat on.  More than likely, it's a mirage.
If FHA is any indication, then things aren't looking up. "Overall Delinquency Rate Surges in September"
According to FHA watchdog, Ed Pinto…
"In September, 17.30 percent of all Federal Housing Administration (FHA) loans were delinquent, up from 16.35 percent in August 2012 and 16.78 percent in September 2011. Total delinquencies increased by 77,000 over August, the largest one-month increase since FHA Watch began tracking monthly delinquencies in September 2011."
The state leading the past-due loan pack as of September included some we'd expect, like Florida and Nevada and a few we might not have guessed, like Mississippi, New Jersey and Louisiana.
As usual North Dakota, Alaska and other states where the population is measured by adding up triple digit towns, were the lowest for delinquent loans.
What kind of conclusions can we draw from this LPS data?  I'd have to say… not a damn thing.  However, the better question would be what can't we conclude… and that's an easy one to answer.
There's no possibility whatsoever that we've hit any sort of bottom.  And anyone who tells you otherwise is flat out selling you something.
Mandelman out.