Katherine Porter to Make Sure Homeowners Get What Servicers Promised – A Mandelman Matters Podcast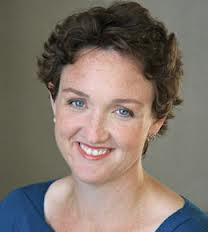 When I first heard that Professor Katherine Porter was going to be the State of California's Monitor for the National Mortgage Settlement, I thought … "Wow, well that's certainly great news." Â Well, yesterday was national compliance day for the nation's five largest mortgage servicers.
Back in April of this year, they were granted 180 days to get their servicing operations ready to comply with the new standards, and as of yesterday, they'll be held to the 304 new rules for addressing the needs of homeowners attempting to modify or refinance their mortgages.
Professor Porter, who reports to the state's Attorney General Kamala Harris, and to the national monitor, Joseph A. Smith in North Carolina, is going to make sure they deliver as promised.
And that should make homeowners here in California and all over the country… happy.  Because Professor Porter is not someone to  be trifled with… as a bankruptcy attorney, she's been studying mortgage servicing for many years.  And she takes her job very seriously.
Homeowners, no matter where they live, lawyers and others interested in the foreclosure crisis and the National Mortgage Settlement… here's your chance to get to know the person who I think is most likely to make sure that the settlement is everything it can be. Â It's 45 minutes that just flies by as Professor Porter talks about why she's optimistic about the chances for success.
If you saw the headlines about Katherine Porter's report yesterday, the you really do need to hear her talk about dual tracking and the need to change an entire industry's structure. Â If last week, you read about servicers wiping out debts that aren't there… then you need to listen to Professor too.
In both cases, the press blew it, I'm sorry to say… but don't worry because Professor Porter is holding a class on this Mandelman Matters Podcast.
CLICK PLAY BELOW AND GET READY TO HEAR AN INSIDER'S VIEW OF THE NATIONAL MORTGAGE SETTLEMENT AND HOW IT MAY VERY WELL BE THE BEST THING TO HAPPEN TO HOMEOWNERS IN YEARS.