Bank of America's Dave Steckel on the National Mortgage Settlement – A Mandelman Mattters Exclusive Newscast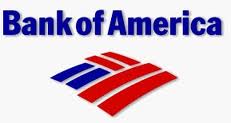 Yesterday Bank of America announced the following related to the National Mortgage Settlement…
Bank of America Provides $4.75 Billion in First Lien Principal Reductions in First Five Months Under National Mortgage Settlement
Bank Expects to Meet Total Obligations Within First Year of Three-year Agreement
After an earlier report showed Bank of America as having not completed any principal reductions, I wrote something in response saying that I knew this wasn't possible. Â I'd seen at least a dozen principal reductions granted as part of the settlement to homeowners, so I knew there had to be some sort of timing or reporting problem behind what the report said, and BOA provided numbers from August that showed that there certainly had been significant progress.
Still, the report, which was issued by Joseph A. Smith, the National Monitor, was out there, and I couldn't even count how many homeowners and others sent me a copy, as if I might have missed it. Â Yep, there's no question about it… bashing Bank of America has become one of this country's favorite pastimes.
The thing is, I'm not even all that sure why. Â I mean, the company's CEO, Brian Moynihan wasn't even the CEO until 2009, post-meltdown, and they bought Countrywide and Merrill Lynch… Â acts for which one might think you'd receive sympathy cards.
Well yesterday I'm sure the folks at BOA's servicer must have felt quite a bit better after the announcement that they had helped some 30,000 homeowners with $4.75 billion in principal reductions as part of the National Mortgage Settlement.
Hey, when they do it right, people should be happy about it.
Well, I asked BOA if one of their executives would join me on a Mandelman Matters Podcast, so we could get a better feel for what's going on than just reading their press release, and Dave Steckel, even though I'm sure he was having an incredibly busy day, agreed.
Dave is BOA's Home Retention and Loss Mitigation Strategy Executive and he's working on the implementation of the settlement. Â He's not a public relations kind of guy, clearly he's a technical expert, and what he has to say is both illuminating and fascinating… and everyone should take the 30 minutes to listen in.
So, click PLAY below, and make sure your speakers are turned up. Â It's a chance to hear what's going on insde BOA's servicer from a real insider. Â It'll answer most questions and set a few things straight. Â I learned a lot, actually.
Mandelman out.