Special Foreclosure Defense Boot Camp with Max Gardner – October 12-14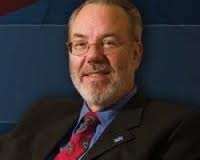 Lawyers practicing in the area of foreclosure defense who do not attend this upcoming Foreclosure Defense Boot Camp are simply not thinking clearly. Â 
I'm serious about that. Â Think about it…
1. Condensed into

3 powerful days

, so you're not away for almost a week.
2. It's
Charlotte, North Carolina

, a beautiful city, easy to get to –Â great time of year.
3. Much
LESS EXPENSIVE

than alternatives – Only $1999 –Â 

for 

le

arning from unquestionably many of the top legal minds in the foreclosure defense field… and Max himself. Â The sort of investment you recoup immediately.
4. Very likely
the last one this year

, and with Max retiring soon, it may be the last opportunity you have to attend a Max Gardner Foreclosure Defense Boot Camp. Â It would be tragic to miss.
5. The interaction with the other attendees,
foreclosure defense lawyers from all over the country

, looking to share and learn is invaluable and unavailable anywhere else.
6. Coming up in just a few weeks. Â 
Talk about immediate gratification.

 Just think how much more valuable a foreclosure defense lawyer you'll be in a matter of days.
7. Super easy to register online just
scroll down and click

in Register Now button.

DAY ONE:
Securitization 
The GSE Model and the Non-GSE Model
MERS
Mechanics of Transfer
Finding the Trust & Docs
Servicing
Structure and Who's Who
PSA's
Accounting
DAY TWO
Article 3/Fannie and Freddie and Uniform Docs
Why Mortgage Notes Are Not Negotiable Instruments
Article 9
Applicability 
Elements of Proof and the Right to Enforce
Day Three
Putting It Into Play… Discovery and Litigation Techniques 
ON THE FACULTY WITH MAX:
Margery Golant, Jay Patterson, Richard Shepherd, Kathleen Cully and George Holler will join Max to provide the background, in-depth analysis and insider insights you need to provide the best representation to your clients with regard to mortgage claims.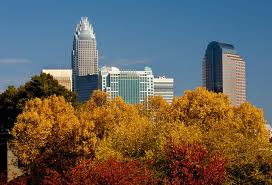 The three-day event will take place at UNC
Center City in Charlotte, NC
October 12-14, 2012
What else can I say to make my case here? Â I'm saying all this for your own good. Â I'm going too. How could I not? Â Charlotte dressed in fall colors, UNC Law School.
I'm not sure it life gets any better than this. Â Hope to see you there.
Mandelman out.