PREVIEW: Neil Barofsky talks BAILOUT on a Mandelman Matters Podcast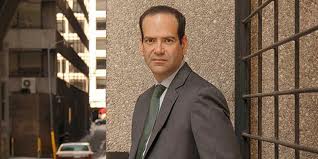 No need for the 'preview' as the real one is out. 

CLICK HERE

. 
Every crisis has its superstars, right? ¬†I mean, the Savings & Loan crisis had famous bad guy, Charles Keating and famous good guy, William K. Black. ¬†Michael Milken was around back then as well, but he's like eggs for breakfast… I can never remember whether he's good for me or bad for me. ¬†The dot-com meltdown had numerous executives with star power, Jeff Bezos was Time's Man of the Year, as I recall… and Steve Case of AOL buying Time Warner won't soon be forgotten by those paying attention back then.
Well, our financial and foreclosure crises is no different. ¬†On the dark side we have the banksters, like Jamie Dimon and Lloyd Blankfein, and right next to them we have the government supporters, like Tim Geithner and Ben Bernanke. ¬†But we also have the pro-consumer/homeowner side of the fight, and we've got some real superstars there too. ¬†From Max Gardner and April Charney to Elizabeth Warren and… Neil Barofsky.
Neil Barofsky is a name I'll never forget, and it won't be hard for anyone to understand why that's the case when I tell you the reason why. ¬†Neil was the Special Inspector General for the Treasury'Äôs Troubled Asset Relief Program… the "SIGTARP," and how cool a moniker is that? ¬†I'll never forget Neil because of a sentence I wrote in one of the first articles I ever wrote about him. It was memorable to say the least.
"According to (Neil's) latest report, the total cost of the TARP bailout of the financial markets may reach $23.7 TRILLION, which represents roughly $77,000 for every human being alive in the U.S.A."
See what I mean?  How could anyone ever forget writing a sentence like that?  I'm pretty sure that it was my very first 23 trillion dollar sentence.
From there Neil quickly became one of the very few heroes inside the government. ¬†He was openly and appropriately critical of programs that were poorly designed implemented. ¬†He was compassionate about the plight of the country's homeowners when no one else seemed to care. ¬†And above all he was clearly both intelligent and smart… and honest in a sea of dishonesty.
So, now he's left his position as the SIGTARP… and he's written a book… "Bailout – An Inside Account of How Washington Abandoned Main Street While Rescuing Wall Street. ¬†And it should be mandatory reading for everyone in America. ¬†In fact, if it was… we'd be on our way towards recovery.
I'll be posting a Mandelman Matters Podcast with Neil next week, but I thought a preview might be in order, along with a link to his book on Amazon.com. ¬†So… click the PLAY BUTTON below and you'll get a 10 minute overview of Neil Barofsky on a MandelmanMatters Podcast Preview… and after that, there's a few minutes of Mandelman on Tape and I read a few parts from the book so you can see what I'm talking about.

Now, CLICK the

BOOK COVER

to buy a copy on Amazon.com.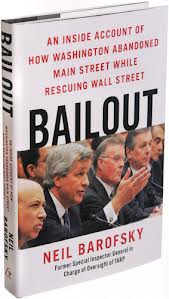 Mandelman out.