LBO AMERICA with Catherine Austin Fitts, A Mandelman Matters Podcast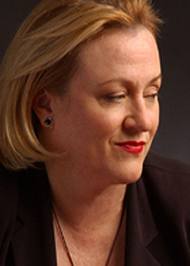 Catherine Austin Fitts has perspective on the housing and mortgage meltdown like no other. 
Under President George Herbert Walker Bush, she was Assistant Secretary of Housing and Federal Housing Commissioner at HUD, where  she basically ran the Federal Housing Administration or FHA.
And that's no small job.¬† We're talking a hundred billion in mortgage insurance, 7,000 employees, various types of servicing on $560 billion worth of properties… and then there's the U.S. Government in general.
She's also a Wharton MBA with experience as a managing partner and board member at several Wall Street investment banks, including two she founded herself, and if that's not enough, she's just generally wicked smart.  She has served on enough boards of one kind or another that it would take too long to list them all.
Today, she's the founder and president of Solari Inc.¬† The managing member of Solari Investment Advisory Services, and she publishes¬† Solari's various reports and newsletters.¬† Here's what her site says about The Solari Report… and click that link to find out more.¬† (Totally worth checking it out, by the way.)
The Solari Report goes behind the headlines to reveal what's really happening in the global financial system. Join Catherine Austin Fitts and her guest experts and learn how you can:

Avoid the effects of manipulated money supplies.
Transform your relationship to finance, food, and health.
Survive and thrive in every aspect of life.
Protect and grow your assets.
Strengthen your network and community.
Stay informed on long- and short-term trends in the market.
Okay, so that's her.¬† She's been interviewed by all sorts of people, including Max Kaiser a couple of weeks ago, and Alex Jones… but lots of others as well.¬† I wanted to spend an hour with her and she was gracious enough to give me closer to 90 minutes.¬† Time flew… we were having fun.
If you have never heard what Catherine has to say about our current crisis… well, you'd be insane not to take advantage of this opportunity.¬† Because as she'll explain, it wasn't an accident, it's been in the cards, as they say for so long I'm not even going to tell you how long except to say that it has something to do with Iran-Contra.
And she'll explain what the War on Drugs has to do with mortgages too.¬† And a whole lot more.¬† No sense me going on and on… CLICK PLAY below and turn up your speakers.¬† This is an opportunity¬† you do not want to miss under any circumstances.
WARNING: ITS GOING TO MAKE YOU BOTH SMARTER AND DYING TO SCREAM.
LBO AMERICA WITH CATHERINE AUSTIN FITTS
A Mandelman Matters Podcast  (1:24 and worth it.)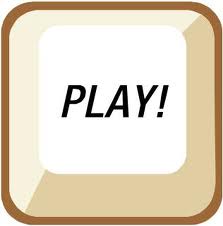 ~~~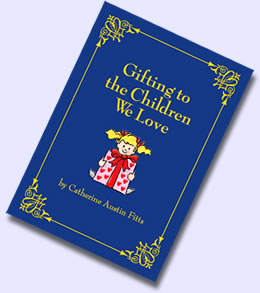 GIFTING TO THE CHILDREN WE LOVE
By Catherine Austin Fitts
For years, friends and members of the Solari network have urged me to write something in "book" form. I have finally begun this undertaking with, Gifting to the Children We Love.
This 64-page book focuses on gifts designed to help children build the knowledge, habits, and skills they need to understand and participate in our economy and the investment process, and to become financially independent. It also highlights ways in which children can understand and relate to real assets rather than financial speculation and manipulation.
There is no better way to build real wealth than to find ways of raising up the children in our lives. Whether it's the young people in our families, those in our personal networks, or the children in our communities, many opportunities exist to support children in learning, growing, and prospering.
If our economy and democracy are to revive, millions of individuals will need to turn failure into success. This means that if you want to save the world, I vigorously recommend helping members of your family. And that begins with protecting and nurturing the children.
… OR TO FIND OUT MORE ABOUT SOLARIS.