State of Nevada Foreclosure Resource Links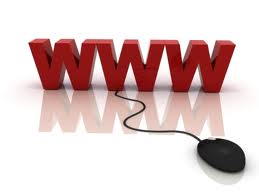 This Page Sponsored By…
Tisha Black Chernine, Attorney
BLACK & LOBELLO, Attorneys at Law
10777 West Twain Avenue @215
Third Floor
Las Vegas, NV 89135
Ph. 702-869-8801
Fx. 702-869-2669
Gloria M. Petroni
Petroni & Nichols LTD
417 West Plumb Lane
Reno, NV 89509
Ph.  775-786-7600
Fx. 775-786-7764
STATE OF NEVADA GOVERNMENT RESOURCES:
Nevada Department of Administration
Nevada Department of Business & Industry
Terry Johnson, Director
Catherine Cortez Masto
Nevada Bureau of Consumer Protection
Kathleen Sandoval
Brian Sandoval
John Oceguera, Speaker
Assembly Member Contact Info & Email List
Find Your District & Legislator
Ross Miller
Search Recently Filed Legislation
Kim R. Wallin
Senate Member Contact Info & Email List
Kate Marshall
State of Nevada Office of Lieutenant Governor
Brian K. Krolicki
U.S. Government State & Local Consumer Agencies – Nevada
STATE OF NEVADA FORECLOSURE RESOURCES:
Community Services of Nevada – Foreclosure Intervention
HUD Avoid Foreclosure – Nevada
HUD Homeowners Assistance – Nevada
Department of Business & Industry – Mortgage Assistance Program
Legal Aid Center of Southern Nevada
Neighborhood Housing Services of Southern Nevada
Nevada Association of Realtors – Foreclosure Help
Nevada Department of Business & Industry – Foreclosure Help
Nevada Foreclosure Law Summary
State of Nevada Foreclosure Mediation Program
NEVADA SHORT SALE RESOURCES:
Department of Business & Industry – Short Sale Acceleration Program
eHow Money – Nevada Short Sale Laws
NEVADA ADDITIONAL RESOURCES:
Find Your Polling Place – Vote!
REPORT FRAUD OR SCAMS IN NEVADA:
Mortgage/Foreclosure Fraud Complaints
Nevada Department of Insurance Anti-Fraud Campaign Website
Nevada Real Estate Division – Complaints
STATE OF NEVADA COURTS & LAW LIBRARIES:
Nevada Judiciary Administrative Office
Supreme Court of Nevada Law Library
FEDERAL GOVERNMENT RESOURCES:
Consumer Fraud Reporting – Consumer Protection Agencies
Fannie Mae Loan Look-Up Tool – Find out if your loan is owned by Fannie Mae here.
Freddie Mac Loan Look-Up Tool – Find out if Freddie Mac owns your loan here.
Homeowner Crisis Resource Center – Includes tips on avoiding foreclosure.
Homeownership Preservation Foundation – Find Credit Counseling here and HERE.
Information on the OCC's Independent Foreclosure Review
MyMoney.gov – This site organizes financial education help from over 20 different Federal web sites in one place, including dealing with mortgages.
OCC's Tips for Avoiding Foreclosure Rescue Scams
Office of the Comptroller of the Currency – For Complaints Against National Banks
Service Members Civil Relief Act – The Act that postpones or suspends certain civil obligations to enable service members to devote their full attention to duty and to relieve stress on their families. The act covers:
•       Outstanding credit card debt
•       Mortgage payments
•       Pending trials
•       Taxes
•       Termination of lease
•       Eviction from housing
•       Life insurance protection
Get more information at Military.com or at HUD's National Servicing Center, and here is Information for Veterans from HUD.
U.S. Congressional Representative Look-up Tool