Nancy Pelosi sent my reader Amy an email. And Amy replied brilliantly.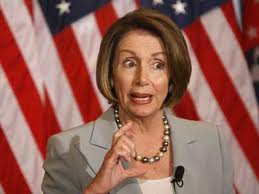 On Jun 9, 2012, at 10:40 AM, Nancy Pelosi wrote:
Amy –

Today is my 25th anniversary in Congress.
I want to take a moment to thank you for your support over the years.
We have made tremendous progress because you have stood with me to ensure that we continue moving America forward.

And now, it's because of friends and supporters like you that the House Majority is within reach with five months left until Election Day.


On this special anniversary, House Democrats are focused on the 25 seats we need to win the Majority.
Please contribute $3 or more right now to ensure House Democrats have important resources to support strong Democratic candidates and Members facing tough challenges for re-election and hold Republicans accountable for their misguided agenda.
President Obama needs a strong Democratic Majority in Congress and your support will bring us closer to returning the gavel to Democrats who will focus on the people's interests instead of the special interests.
You are the backbone of our party and we will win in November because of your tireless support and determination.

  Can you chip in today?
Onward to victory,
Nancy
###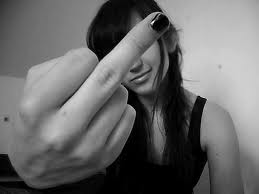 So, on Jun 9, 2012, at 12:01 PM, Amy Sheaffer wrote back:
Dear Ms. Pelosi,
Today is my 13th anniversary in my home. Â 
I have seen no progress in "America moving forward". Â I have lived with the stress of pending foreclosure, postponed home auction dates, underemployment and bankruptcy for the past several years. Â 
Please take the time to contribute a small portion of your huge salary to: Â The Fund to Save Amy's Home!!
Your donation is greatly appreciated and will contribute to continued shelter for myself and my cat, Mr. Miles! Â 
Remember that a portion of your donation (or all of it) is tax deductible!
Sincerely,
Amy Sheaffer, MA, LMFT
###
Brilliant, Amy! Â Absolutely Brilliant!
I bet that felt good… maybe even great. Â It was good for me too, by the way. Â 
Oh, and do say hi to Mr. Miles for me.
Mandelman out.