Follow the Bouncing Home Price Statistics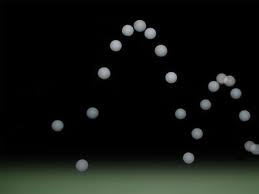 I'm not exaggerating one bit when I say this… nary a month goes by that I don't feel compelled to debunk the happy housing prices statistics that seem to get released immediately following the release of any bad news for the housing market.  As a matter of fact, I just did so a few days ago, HERE.
Each time I go through the pointless exercise I tell myself that it will be the last time, that from here on out if someone wants the housing market to have bottomed or being on its way up… or whatever, I'll just respond b y saying, "Sounds great!," and leave it at that.
The last time was entirely transparent … while absolutely nothing had changed all of a sudden everything was better… in the mainstream media, anyway.  So, once again I found myself sitting down at my keyboard to strip away the fabrication, manipulation and obfuscation so as to leave only the naked truth of the matter.
Basically, if you've been a Realtor out to have a parade over the last few years, then you've come to know me as the rain.
Well, today LPS ("Lender Processing Services") published a report, based on analysis of 40 million loans, and to begin with, the foreclosure pre-sale inventory rate came out at 4.14 percent, which is UNCHANGED whether we're comparing last month… or last year.  Pre-sale inventory exceeded two million properties.
Not only that, but the mortgage delinquency rate went UP in April by 0.4 percent to 7.12 percent, and the number of properties that are now 30 or more days late, but NOT in foreclosure, passed the three and a half million mark in April.
Florida, Mississippi, New Jersey, Nevada and Illinois were the states with the highest percentage of delinquent loans, which I found quite an interesting list because of the lack of "sand states" listed, Nevada notwithstanding.
Montana, Alaska, South Dakota, Wyoming and North Dakota made the list of states with the fewest delinquent loans, but since no one lives in those states anyway, who really cares?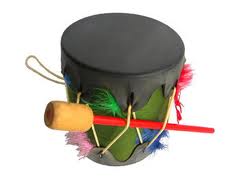 Bang the Drum Slowly…
Starting last month, I heard from Realtors primarily in Phoenix, but also in Northern California, as they excitedly rambled on about the throngs of investors who had come from Canada and points unknown to bid up distressed property sales, which make up just under 50 percent of all sales for the last three months running.
However, a new study by Campbell/Inside Mortgage Finance shows that even with "all that action," home prices are not moving higher.  In fact, most homes sold in April, although two or three offers were received, ended up selling below list price.
According to IMF's HousingPulse, as reported by CNBC's Diana Olick:
"The average price for non-distressed properties declined 1.5 percent from March to April, while the average price for short sales dipped 1.7 percent. For damaged REO [bank-owned] the average price fell 1.4 percent and for move-in ready REO the average price slipped 0.3 percent."
So, demand is rising while prices are falling… fascinating.  Perhaps it's because of a combination of factors, such as incredibly tight credit markets, an ongoing avalanche of foreclosures coming onto the market, a worsening jobs market, higher unemployment, and a market made up of greedy bottom-fishers not out to buy, but rather to steal.
Think I might be onto something there, or no?
Other reports are saying that investors in and around Phoenix are bidding up home prices to such levels that after necessary repairs are completed, the new owner will be underwater once again.
Olick and her crowd on CNBC, who only a week or two ago seemed all but ready to declare a bottom and begin the march back to prosperity, but this week her tone is decidedly different.  In fact, she's sounding a bit more like me… you know, were I a ditzy blond who's chief skill is reading from a teleprompter…
"… depending on monthly financing costs, and the upfront investment, (investors) may not see the kind of returns they originally expected, and they may not be able to sell in the time frame they originally planned."
 
Wait a minute, there's a word for that… darn it, what do they call someone who ends up in that situation in the midst of this larger picture… Oh, yeah… I've got it…
SUCKER!
Mandelman out.