Wells Fargo Warns Shareholders – it's own behavior may hurt the bank's performance.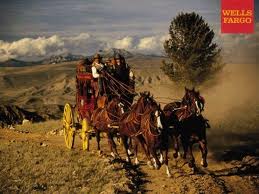 Wells Fargo
2011 ANNUAL REPORT TO STOCKHOLDERS
Furthermore, there can be no assurance as to when or whether a

definitive agreement regarding the settlement will be reached and

finalized or that it will be on terms consistent with the settlement in

principle.
Risk Factors (continued)Â 
Page  Report 107  PDF 72
Negative publicity, including as a result of protests, could damage our reputation and business. 

Reputation risk, or the risk to our business, earnings and capital from negative public opinion, is inherent in our business and increased substantially because of the financial crisis and the increase in our size and profile in the financial services industry following our acquisition of Wachovia.

The reputation of the financial services industry in general has been damaged as a result of the financial crisis and other matters affecting the financial services industry, and negative public opinion about the financial services industry generally or Wells Fargo specifically could adversely affect our ability to keep and attract customers. Negative public opinion could result from our actual or alleged conduct in any number of activities, including mortgage lending practices, servicing and foreclosure activities, corporate governance, regulatory compliance, mergers and acquisitions, and disclosure, sharing or inadequate protection of customer information, and from actions taken by government regulators and community or other organizations in response to that conduct. Because we conduct most of our businesses under the "Wells Fargo" brand, negative public opinion about one business could affect our other businesses and also could negatively affect our "cross-sell" strategy.

The proliferation of social media websites utilized by Wells Fargo and other third parties, as well as the personal use of social media by our team members and others, including personal blogs and social network profiles, also may increase the risk that negative, inappropriate or unauthorized information may be posted or released publicly that could harm our reputation or have other negative consequences, including as a result of our team members interacting with our customers in an unauthorized manner in various social media outlets.

During the past several months, Wells Fargo and other financial institutions have been the targets of numerous protests throughout the U.S., such as the "Occupy Wall Street" protests and other movements designed to cause customers to close their accounts with large financial institutions. These protests have included disrupting the operation of our retail banking stores and have resulted in negative public commentary about financial institutions, including the fees charged for various products and services.

There can be no assurance that continued protests and negative publicity for the Company or large financial institutions generally will not harm our reputation and adversely affect our business and financial results.
Thanks for the warning, Wells Fargo. So far, I'd say you're right on track to be referring to this warning as part of your defense one day.  I'm just saying… 
By the way, is Warren Buffet okay with this whole thing? Â Amazing.
Mandelman out.