Stuff Ex-Homeowners Can Buy for $2,000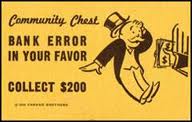 BANK ERROR IN YOUR FAVOR!
EX-HOMEOWNERS TO RECEIVE UP TO…
$2,000!
 
If you're a recently displaced homeowner, you've probably already heard the fantastic news.  If your bank screwed up and improperly  
or illegally 
foreclosed on your home between January 1, 2008 and December 31, 2011… the downside is that you lost your home… the good news is you've got a windfall coming your way! ¬†It could really be true!
You were probably thinking that your government didn't care and wasn't working for you, but you're wrong because over a year ago, all 50 state attorneys general got together, took a few of hundred looks at the forgery and fraud being used freely and without remorse in conjunction with throwing homeowners out of their homes… and so they called up the five largest banks in the country and said…
"Hi there. ¬†We realize how busy you guys must be, what with all the foreclosing, but we were wondering if you would meet with us about this forgery and fraud stuff we keep heraring about? ¬†It's probably nothing, but you know how whiney homeowners are these days. ¬†And the lawyers… forget about it. ¬†

You would?  Oh thank you, you guys are the best!"
And so, the 50 state attorneys general investigation into mortgage servicing fraud was born.
At first things seemed kind of rocky, but once the AGs assured the bankers that they weren't there to take away corporate jets or try to limit taxpayer funded executive bonuses, things started moving.
As of last March they had their starting place.  The banks would pay $25 billion over some undefined period of time.  Banks would agree to stop incorporating forgery and fraud into the foreclosure process and adhere to standards.  MERS would be ignored.   Banks would build a portal of some kind for borrowers. Principal reductions would be agreed to in principle.  And homeowners whose homes were taken away improperly or illegally would get $1500 Р$2,000 to spend however they saw fit!
The negotiations went on for more than a year.  The feds got involved as well.  It was touch and go there for a while , but in the end the 50 AGs extracted their pound of flesh from the bankers, brought home the bacon for their states, and even made sure a bone was thrown at their state's displaced and soon to be ex-homeowners.
After a year of tense negotiations, here's what appears to be considered for inclusion into the agreement that some are affectionately referring to as: "The Final Solution."  (It's catchy, don't you think?  And that's important in politics, right?.)
The banks would pay $25 billion over some undefined period of time.  Banks would agree to stop incorporating forgery and fraud into the foreclosure process and adhere to standards.  MERS would be ignored.   Banks would build a portal of some kind for borrowers. Principal reductions would be agreed to in principle.  And homeowners whose homes were taken away improperly or illegally would get $1500 Р$2,000 to spend however they saw fit!
This proves it… when 100 smart people set aside petty differences, roll up their sleeves and get to work… important things can happen. ¬†I know a lot of people who say that our government is incapable of getting anything done, but when you look closely at what went on here… well, it's truly awe inspring, as I'm sure everyone agree.
So, let's get to the best part… defrauded homeowners win too! ¬†I bet you weren't expecting that, now were you? ¬† And I've been told to let homeowners know that there's no need to thank your AG… they were all just doing what any aspiring gubernatorial candiate would do under the same circumstances.
This was a very controversial aspect of the settlement because Fannie Mae and Freddie Mac were concerned about the moral hazard aspect of rewarding people for having lost their home to foreclosure. ¬†And look… they do have a point… I suppose it is possible that for two grand, in this economy, there could be a substantial number of people will want to be defrauded out of their homes too just to pick up the two grand.
I spoke with ¬†one of the qualifying displaced homeowners today. ¬†A friend of mine gave me her address so I got up early and went to see if she'd talk to me. ¬†I wanted to get her reaction to the two thousand dollar cash bonanza she has a chance of receiving sometime in the next 36-72 months. ¬†I parked my car, walked right up and knocked on her window. ¬†It must have startled her because she spilled her coffee and inadvertently honked the horn, causing the baby to wake up…
"I'm sorry, I didn't mean to startle you like that," I said as she opened the driver's side door.

"What the f#@k is wrong with you," she said.  "Get the f#@k out of here or I'll call the cops."

"No need," I assured her. ¬†"I'm really sorry… I just wanted to ask you a few questions about how you feel about winning the two grand as part of the AG settlement.

"What f#@king settlement?"  She inquired.

"The 50 state AGs settled with the bankers last week, and all of the homeowners who had their homes taken from them improperly or illegally are probably going to be getting checks for up to $2,000 each!  Isn't that exciting?"
Actually, I can't print the rest of that conversation as my blog is only rated PG-13, but suffice it to say that she was quite moved by the news.  Then I asked her what she would probably be doing with the money that she would probably be getting.  And she said that she didn't have the foggiest idea.
So, on the way home I had an idea… maybe I could help these lucky homeowners in some small ¬†way…
Mandelman's List of Stuff Homeowners Can Buy with $2,000!
And, I know, I know… but there's wno need to thank me… it wasn't that much work to put together. ¬†You would have done the same for me, I know you would. It's my pleasure, really…¬†
ITEM#1:

You probably thought it would be years before you'd be living with four walls and a roof over your head, but it doesn't have to be so with the

Lifetime Garden Shed

from Competitive Edge Products!
ON SALE!
Reg. $1758.89  Now only $1589.99
Two Shatter Proof Windows – Open for Increased Ventilation
Six Skylights and Two sets of Window Shutters
Built-In Shelving System (2 90×9 Shelves, 4 Corner Shelves)
Two 16 Super-Strong Peg Hook Strips with 10 Tool Hooks
Two Screened Vents Provide Airflow and Keep Pests Out

YES IT'S TRUE!  YOU COULD BE HOME RIGHT NOW!
Lifetime Outdoor Sheds are perfect when you're looking for a home that won't tie you down.  They are built to the highest standards and have a very attractive look no matter where you set them up.  The frame is steel reinforced and the walls, floor, and roof are made from polyethylene plastic, which will not fade, crack, or peel when exposed to sunlight making these sheds a better option than living in most cardboard boxes. And since you won't have any electricity, you'll absolutely love the sky lights that allow for natural light to permeate down into the shed.
¬†Just think of the advantages…¬†
No painting headaches, no colors to choose from'Ķ None of that awkward plaster or dry wall, now hang pictures with tape! ¬†With a couple of curtains, create separate bedrooms… Cleaning is a breeze, a garden hose takes care of the whole thing'Ķ¬†Eliminates closet clutter by eliminating closets. ¬†What are you waiting for?
Many families also decide to buy the following accessories…
Lifetime Professional Grade Tables – Almond 6 Ft. Folding Table
Price: $145.09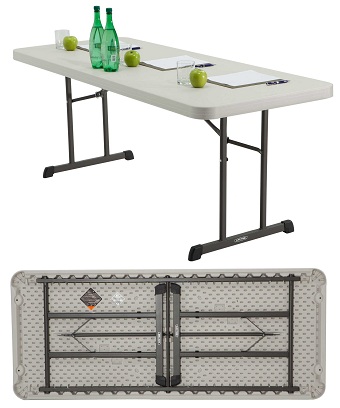 Folding Chairs – National Public Seating Bt-Chair – 4 Pack
Now only $99.99
Blackstone Portable Commercial Griddle  1180 28 in. With 2 Burners
 Price: Only $229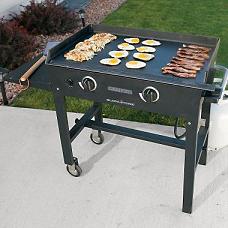 ITEM #2:

There's nothing that will make you forget that they took your home away from you and they didn't even own it faster than

2 NIGHTS and 3 DAYS… At Disneyland or Disneyworld!
Family of 4 –
3-day Park Hopper Passes – $1200
2 Nights at one of Disney's Luxury Resorts – $420
And you'll stil have $100/day for food and $80 for keychains and ear hats!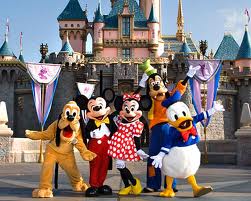 Item #3:

It's the Benelli M4 Tactical for only $1999!

Express yourself with the new Benelli M4 Tactical… ¬†Now the same Benelli M4 that's used by the U.S. Marine Corps can be your home defense shotgun of choice. When the U.S. Marine Corps went shopping for a shotgun, they bought the M4 'ÄĒ the 12-gauge shotgun that functions the first time, every time. Its unique Auto Regulating Gas Operated (A.R.G.O.) system developed by Benelli engineers has dual stainless steel, self-cleaning pistons located just ahead of the chamber that operate directly against the bolt assembly.

The M4 Tactical comes standard with a Picatinny rail for optics, a fully adjustable ghost-ring rear sight and fixed-blade front sight and a black synthetic pistol-grip style stock. An optional standard stock is offered. With features and reliability that do it for the U.S. military, the Benelli M4 is an excellent choice for whatever you're planning.  And it's fun for the entire family!

Now that's a Benelli!
ITEM #4:

50 Bottles of Patron Silver Tequila… and some limes.
I don't need to explain this one to you , do I? ¬†I didn't think so. ¬†But, if you want my advice on this… if this sounded like it might not be a terrible idea… then you should skip it and read the next one down… Item #5.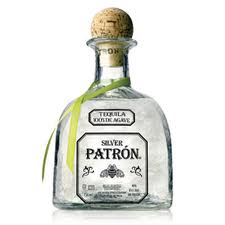 ITEM #5:

MOVE SOMEWHERE CHEAPER & BETTER!  Hello, U-Haul?
Austin, Texas is a better place to live than wherever you are now. The average price of a home is just $229,145, but median household income is $57,109.  It's called "The Live Music Capital of the U.S.
Did you know Texas has no state income tax?  Did you know Austin is on the banks of the Colorado River?  Did you know the city has a desire to protect small, unique, local businesses from being overrun by large corporations?  Or that it's the City of the "Violet Crown" because of the wintertime violet glow of color across the hills just after sunset.  Did you know comedian Lewis Black, Lance Armstrong, Sandra Bullock, Willie Nelson and Karl Rove all libe in Austin?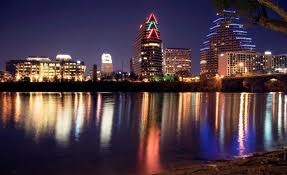 The Austin area includes Round Rock, Georgetown and Cedar Park, and it is home to numerous technology companies, most famously Dell, along with numerous Fortune 500 companies. The result is that median household income is just $2,000 less than the median income of Los Angeles, one of the most expensive metro areas in America to live. But Austin's housing, transportation and food costs are very low compared to national averages.
How much do you NOT know about other cities in the U.S. that might be better places for starting over? ¬†My guess is there are quite a few. ¬†Well, you were tied down, stuck underwater in your house… but that's been fixed for you. ¬†Maybe it's time for an adventure?
~~~~~~

IN CONCLUSION…
Okay, listen to me for just a minute about all this… we're grown-ups, right? ¬†We can handle the truth… right?
The monetary terms aspect of the mortgage settlement agreement is completely worthless to everyone.  Three billion to provide refinancing for underwater mortgages?  If that was executed perfectly, it MIGHT refinance 15,000 homes nationwide.  Why even bother doing that?  They'll just be underwater again in another year anyway as prices all around them continue to fall.
Then there's the $5 billion that's to go to the states. ¬†Want to know something about that amount of money compared with the states and their budget deficits… it's a meaningless amount. ¬†Remember the Obama stimulus bill… the very first thing the Republicans voted against in unison? ¬†Yeah, well it provided $500 BILLION to the states, in fact, that's how all of our states have been managing to survive these last three years without looking like Greece. ¬†This year, there remains only $6 billion or so left out of that $500 BILLION… so the states spent $494 BILLION over last three years… and that's states dividing up about $164 BILLION a year.
Now we're talking about the states dividing up about $4.25 Billion… not even the whole five billion, because the Fed is stepping in to take $750 million to support its… incompetency habit? ¬†I don't know, nor do I care.
And the $17 billion that remains… assuming it ever really shows up in the first place… is supposed to be for principal reductions, but why would that be the case. ¬†There's certainly something that's been stopping us from doing principal reductions, but it sure as heck isn't money. ¬†We've spent $16 trillion in the financial sector. ¬†I'll bet if they on Wall Street wanted us to reduce principal I'll bet we would do it and in a damn hurry.
But, they don't and we won't… and that's the way it is. ¬†As my friend from North Carolina likes to say, "thems the rules." ¬†We're not going to do any sort of mass principal reduction for at least two years… the pain is not great enough yet. ¬†It will be sometime, but that means at least two years, if not longer… if we ever do them. ¬†Don't let me stop you from doing whatever you want to fight the system… but I only want to be in the solutions business at the moment… because that's the only way to lessen the pain to come.
And that leaves us with the topic of this article… the $1500-$2,000 that they say may go directly to homeowners who were foreclosed on with fraudulent paperwork. ¬†Now I hear something about it could take three years… to do what, I don't know. ¬†Get the checks cut… I'd believe that.
Is two grand an insane amount of compensation for having someone kick you out of a home you should never have been kicked out of… you're damn right it is… but try to let it go… or hit the streets and go demonstrate… I don't care which as long as you maintain your sanity and not let your anger overtake your good sense. ¬†There have been lots of unfair things happen to people thought ¬†history. ¬†And as bad as this is, and even with it getting much worse… we will survive it.
If you're one of the displaced homeowners that's hoping to receive the two grand… all I can say is, no… it isn't even cliose to fair… and I'm truly soory this happened to you. ¬†Now, let's keep going forward together, shall we?
Mandelman out.