Bostwick Putting SB 94 and California State Bar on Trial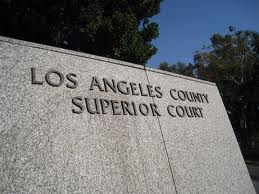 Los Angeles attorney, and Los Angeles Best Lawyers' First Amendment Law Lawyer of the Year for 2012, Gary Bostwick, of the law firm, Bostwick & Jassey LLP, is taking the California State Bar to court, among other things challenging the state's Senate Bill 94 ("SB 94") for its constitutionality or lack thereof.  In a complaint filed in Los Angeles Superior Court on January 13, 2012, Bostwick alleges that certain SB 94 provisions, "as applied and enforced by the State Bar, violate both the United States and California constitutions."
And all I can say to that is… it's about damn time. ¬†Followed by, how can I help? ¬†(A copy of the complaint follows this article at bottom.)
Right now, I have to catch a flight… but tune in later for further commentary on:
How the California State Bar has done irreparable  harm to the people and to the economy of California.

Why many of the state's most influential lawyers and policy experts think it shouldn't be anything more than a trade association.

Why two years ago Governor Schwarzenegger barred the Bar from collecting its dues from its members.

My first hand knowledge of how little the State Bar knows about the subject matter it's supposed to be regulating.  It's shameful and an embarrassment to the legal community.

A Mandelman Matters Podcast with Bar Defense and Ethics attorney David Cameron Carr who was an associate trial council for the California State Bar for over a decade, and thinks the Bar is… well, you'll have to hear it from him, but it's not at all good, and he knows as much about the inner workings of the Bar as anyone.

And much, much more!
In California, the efforts to stop lawyers from representing homeowners have been more extreme than in any other state.  Here the campaign to malign the legal profession has been driven by legislative committees and supported by the California State Bar Association.  In October 2009, California's SB 94 effectively prevented lawyers from offering to represent homeowners who are seeking to avoid foreclosure through modification of their loans.  Under the guise of "charging up front makes you a scammer," SB 94 has made it illegal for a lawyer to charge a homeowner an upfront retainer for legal fees.
Even some of the people involved in the drafting of California's Senate Bill 94 ("SB 94") back in 2009, recognized that it wasn't going to fix or stop the problems it was addressing, and there's no question that it was somewhat a knee-jerk reaction to a problem that had not been well-defined or well-researched. and as a result, was poorly understood. ¬†As I warned numerous politicians and regulators at the Department of Real Estate and California State Bar Association, among many others… if the intention was to stop scammers from taking advantage of homeowners in distress, then SB 94 was a terrible idea.
The new law has failed to stop scammers, as was its supposed purpose, and in fact has made it much easier for California's homeowners to get ripped of by unscrupulous operators because when you remove the legitimate attorneys from the soup, all that remain are the scammers, and they get better and better at looking legit.
I'm not the only one who sees the law as having been ineffective. ¬†Last December, Suzan Anderson, who heads up the bar's task force on loan modifications, told David Streitfeld of The New York Times…
'ÄúI wish the law had worked,'ÄĚ Ms. Anderson said.
So, more than two years later, we are finally going to see how the courts decide this so-called controversy. ¬†As stated in Bostwick's complaint…
"The State Bar publicly takes the position that an attorney who provides a homeowner loan modification or other forbearance services may not agree with the homeowner that the services requested will be broken down into component parts and that a fee for each component part may not be earned and collected as each component part is completed."
Bostwick is a First Amendment lawyer and the suit is going after the constitutionality of SB 94 on a state and federal basis. ¬†For example, the complaint alleges that "the challenged provisions of SB 94 as applied by the State Bar…"
… unconstitutionally infringe upon the rights of Plaintiff, other members of the State Bar and citizens of California seeking legal representation under Article I, Section l0 of the United States Constitution, which states that no State shall pass any law "impairing the Obligation of Contracts."

And…

… unconstitutionally infringe upon the rights of Plaintiff, other members of the State Bar and citizens of California seeking legal representation under Article l, Section 9 of the California Constitution, which states that a "law impairing the obligation of contracts ma)/ not be passed."
The plaintiff in the case is Los Angeles real estate attorney Swazi Taylor.  A couple of months ago, after being certified by the State Bar Administrative Court as an "expert" in subjects that included HAMP, loan modifications and other matters related to the foreclosure crisis, I testified on Swazi's behalf when he was charged with violating SB 94.  I helped the court to better understand the dynamics of the crisis and what's involved when representing homeowners in the loan modification process. To-date, there has been no decision in Swazi's case.
Other aspects of the suit allege that the State Bar has violated the Due Process Clause of the Fourteenth Amendment of the U.S. Constitution, and the Due Process Clauses of Article 1, Section 7 of the California Constitution.  And the suit goes on to ask for both declaratory and injunctive relief.
The core issue, however, is about when a lawyer who represents a homeowner trying to get their loan modified can be compensated. ¬†The Bar claims the law requires an attorney to wait until the very end of the case, however, the actual language contained in SB 94 doesn't say that… it says lawyers cannot be paid until completing "any and all services (the lawyer) has contracted to perform…" Up until Ms. Anderson's presentation at the annual meeting, lawyers were dividing services into separate contractual arrangements and accepting payments from homeowners as discreet sets of services were complete.
For more than three years now, I've been quite proud as I've watched hundreds of licensed, ethical, practicing attorneys throughout the State of California represent homeowners at risk of losing their homes to foreclosure as a result of being dragged down by the worst economic downturn since the 1930s.  Back then few had any idea of what was happening or what was to come, but the lawyers that stepped forward to help defend and otherwise represent Californians in an effort to keep them in their homes to me were and are heroes of the legal profession.
Not that they were treated as heroes, mind you… in fact, they've been treated as anything but, to the point where many have told me that they often have felt uncomfortable telling their peers and others about their practices. ¬†From the very beginning it was painfully obvious that the banks didn't want homeowners to be represented when applying for a loan modification, they wanted the homeowners to show up alone, unknowledgeable, afraid and ashamed. ¬†It's so much easier to do whatever you want when you only have a homeowner with which to contend… lawyers, after all, gum everything up, always looking out for their client's best interests, blah, blah, blah…
Today, we should all understand that going up against the too-big-to-fail banks and their servicing arms, whether in the courts, or when working to obtain agreements to modify loans and keep homeowners in their homes, has been a very difficult and largely thankless job. ¬†It certainly wasn't my plan, but as I've written over 600 in-depth articles on the foreclosure crisis, I've had a front row seat, watching talking to literally thousands of homeowners endure the hellish process,¬†and getting to know literally hundreds of lawyers trying to help them save their homes…. many of which have become some of my closest friends not only here in California but all over the country.
For a thorough discussion of SB 94, here's a link to my latest examination of the law that has caused more harm than good:¬†Bull Meet Chins Shop… California's SB 94 and the State Bar, Two Years Later.
IF YOU'RE AN ATTORNEY PRACTICING IN CALIFORNIA AND YOU WANT TO KNOW MORE ABOUT HOW YOU CAN HELP SUPPORT THIS CASE AND OTHER RELATED EFFORTS, YOU NEED TO CONTACT ME:
Martin Andelman
mandelman@mac.com
~~~
Now, meet the lawyers with the legal "chops" to handle this case…
and stay tuned because I'll be writing a lot more about this suit as it proceeds in the courts…¬†
From the "Attorney Profiles" section of the Bostwick & Jassey LLP Website…¬†
Gary L. Bostwick
Gary L. Bostwick has been a trial attorney for more than 30 years, and is also a certified specialist in appellate law by The State Bar of California Board of Legal Specialization.  He has tried over 60 cases.  Gary is a fellow of the American College of Trial Lawyers, an exclusive organization of advocates that only invites members with outstanding trial experience.  He has been prominent in many complex business litigation and constitutional law matters, with a special emphasis on First Amendment and media concerns.  He has represented clients as counsel in three different matters heard by the United States Supreme Court. Chambers USA and The Legal 500 US recognized him as one of California's leading media and entertainment lawyers, and he is listed as one of "The Best Lawyers in America" in the First Amendment area.
He has authored numerous articles, including, A Taxonomy of Privacy: Repose, Sanctuary & Intimate Decision, 64 CALIFORNIA LAW REVIEW 1447 (1976), which has been cited by the California Supreme Court.
Gary has served as an adjunct professor of law at Loyola Law School, Southwestern Law School and USC's Annenberg School for Communication, teaching about the First Amendment, defamation, privacy and other legal issues impacting journalists.
Gary has a J.D. and M.P.P. from the University of California, Berkeley, where he served as Articles Editor of the California Law Review at Boalt Hall, and he has a B.S. in engineering from Northwestern University.  He is a member of the California and Wyoming State Bars.  Gary is fluent in Spanish and German.
Jean-Paul Jassy
Jean-Paul Jassy is an experienced litigator at all levels, ranging from document-intensive, multi-million dollar business disputes to free speech and free press cases before the United States Supreme Court and the Supreme Court of California.  For over a decade, Jean-Paul typically has represented media and entertainment companies and others with free press, free speech and copyright concerns.  He also has extensive experience representing small, mid-sized and large companies in business disputes and appeals.
Jean-Paul was selected by his peers for inclusion in¬†The Best Lawyers in America¬ģ 2011 in the field of First Amendment Law. Selection to¬†Best Lawyers¬†is based on an exhaustive and rigorous peer-review survey comprising more than 3.1 million confidential evaluations by the top attorneys in the country.¬† The publishers of¬†Los Angeles Magazine¬†and ¬†Law & Politics¬†call Jean-Paul "one of the top First Amendment and media attorneys" in Los Angeles, and, for the sixth consecutive year, have recognized him as a "Rising Star" — a peer-reviewed honor given to only 2.5% of attorneys in Southern California — in the fields of First Amendment/media/advertising law, general litigation and appellate law.¬†[See Article]
Jean-Paul and his work have been discussed in American Lawyer,California Lawyer, Los Angeles Times, Los Angeles Daily Journal and many other publications.  He is often called upon to offer expert commentary on First Amendment and media law issues.
Jean-Paul has served as an adjunct professor at UC Irvine's new law school, teaching a course on media law and, in Spring 2012, he will teach a course on First Amendment law at UC Irvine School of Law. ¬†He also has served as an adjunct professor of law at the University of Southern California Law School (teaching Constitutional Law II 'Äď First Amendment law) and at Southwestern University Law School (teaching a course on the law of defamation, privacy and publicity). ¬† And, for four years, Jean-Paul taught legal and ethical issues in journalism, a required course for a journalism certificate, at UCLA Extension.
Jean-Paul is Membership Chair of the American Bar Association's Forum on Communications Law, a national committee of over 6,000 members focusing on issues relating to legal counseling of print media, the telecommunications industry and electronic media. He is the former Co-Chair of the California Chapter of the Media Law Resource Center (MLRC), a non-profit information clearinghouse that monitors developments in media law and First Amendment rights.
Jean-Paul received a J.D. from the University of Southern California Law School, where he was Chair of the Hale Moot Court Honors Program, and he has a B.A., with highest honors, in political science from the University of California, Berkeley.
Mandelman out.
And here's the complaint itself:
Declatory Relief Taylor v. CA State Bar