Last Minute Discounts on Max Gardner's Boot Camp!

This never happens.
And it may not be something you can take advantage of… but, if you can, it'll be more than worth it.
Max Gardner is holding one more Boot Camp this calendar year at his beautiful 160-acre farm in Western North Carolina. Â It's almost sold out, but there are a few seats remaining so he decided to offer them at a discount… and like I said… this never happens. Â The catch is, you have to be ready to go this coming week. Â It's four and a half days that will transform your practice… and that you'll never forget. Â I honestly don't think there's anything like it that's available anywhere.
I learned more in the last 5 days than I learned in the last 25 years. It was truly an amazing experience. This will change your career and your life, as you know it. Paula M. Powers
There's nothing like the four and a half days spent at Max's farm. Â First of all, when you think of a farm… this would have to be considered a five star farm… it's first class everything all the way. Â The accommodations are flawless… the meals are to-die-for… the education is worth its weight in gold… and the intimate interaction with other attorneys and with Max… well, it's simply priceless. Â There's nothing you could do to benefit your practice that could even compare with Max's Boot Camp. Â So, if you could possibly make it… this is a chance to do it for less than would otherwise be possible… it's a savings of thousands of dollars!
My time with Max changed the trajectory of my legal career. Nick Wooten
WHEN?
December 8-12, 2011
1/3rd Off…
or… Two-4-One!
(And a FREE iPad to boot! Read more below…)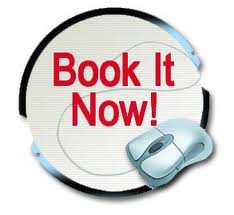 What I learned listening to and talking with Max for four days will be more helpful to my practice than anything I have ever done. Simply put, Max is a genius. His understanding of and dedication to the practice of representing debtors in bankruptcy court is unsurpassed. Bradford W. Botes
Want to know more? Â How's this…
Max Gardner's Bankruptcy Boot Camp is an intensive four and one-half day seminar devoted to learning and implementing Max Gardner's exclusive and copyrighted Bankruptcy Litigation Model ("BLM"). Max has developed the BLM over the past 34, designing and perfecting a system to generate economic benefits for consumer debtors and legal fees for their attorneys from the initial office conference until years past the entry of the discharge order. Max uses every available consumer protection statute in his system, including the FDCPA, TILA, UDAP, FCRA, ECOA, the automatic stay and the discharge injunction. Max's portfolio of successful and landmark cases provides documented proof that the system works if properly used. The documented success of his Boot Camp graduates proves it can work for you too!
What It Covers
Learn Max's proven strategies for effective use of electronic discovery, uncovering improper mortgage servicing fees, TILA violations, Qualified Written Requests, Adversary Proceedings, Automatics Stay Violations and much more.
Max files approximately 200 consumer bankruptcy cases per year and is involved in thousands of contested cases and adversary proceedings. The BLM system will show you how one lawyer can successfully manage all of these matters with simple technology that does not incorporate complex and expensive systems. And, as Max has said, "the real value of this practice is not in the number of cases you file but the value of the cases you agree to file."
Max is a firm believer in technology and the benefits of a "paperless law office." Max's approach is to produce more for less while increasing the overall quality of the final product. As a result, part of the training will focus on how Max outsources almost every legal service in his consumer law practice.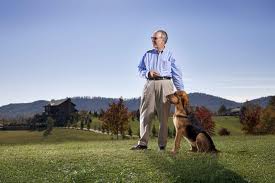 Where It Is
The Boot Camp is held at Max's beautiful and geographically remote 160-acre Lizmere Farm located deep in the South Mountains of Western North Carolina near the small town of Casar. The Farm is surrounded by the First Broad River and by Laurel Mountain, West Mountain and Ben's Knob. Ben's Knob is the highest peak in the South Mountain range and dominates the landscape. Lizmere Farm is located about 60 miles northwest of Charlotte, North Carolina and is easily accessible via I-85, I-77, I-40 and I-26. The Farm is an easy 1.5 hour drive from Charlotte-Douglas International Airport, a major US Airrways hub.
All campers are encouraged to arrive before 6:00 p.m. on Thursday for orientation followed by a welcome dinner prepared by Max's wife, Victoria. The Boot Camp officially begins after breakfast on Friday morning and runs through the close of business on Monday. If they survive, all graduating campers are free to leave Monday night or Tuesday morning.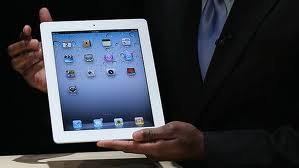 What You Get
Each camper receives an iPad 2 preloaded with the training documents consisting of forms, letters, pleadings, articles and slides to implement Max's Bankruptcy Litigation Model.
Most of these valuable documents are also available on our document website in editable Word format. Each graduate will be added to the exclusive and completely private Boot Camp Listserv and will have access to all current and future BLM documents via a state of the art document web site for a period of one year following graduation.
The Boot Camp includes gourmet food prepared on site by Max's wife, Victoria, and 5-Diamond quality lodging in one of Max's three classic log homes for the entire four days of intensive training. The Boot Camp includes an open bar after each session with everything from beer to wine to single-malt Scotch. Max claims the Scotch must be "old enough to vote" before he will stock it. Campers must pay for their own travel expenses to the Charlotte-Douglas International Airport but transportation between the farm and airport will be provided on Thursday afternoon and Tuesday morning.
What It Costs
Normally, the registration fee for Max Gardner's Bankruptcy Boot Camp is $7,999.00. And many Boot Camp graduates have reported that they recouped the registration fee on their first judgment or settlement.  The cost INCLUDES a full year of online training!  But this special last minute offer, which is extremely limited, means that you can attend for 1/3rd off or on a two-4-one basis!
Until I took your seminars, I never realized how much fun it could be kickin' creditors' butts! Joe Albanese
If you're serious about representing homeowners at risk of foreclosure… serious about winning and delivering real value to your clients… and serious about making your practice more profitable… this is an opportunity to do it all at a price you may not see again. Â Unfortunately, the foreclosure crisis has only just begun. Â Join the A-Team lawyers that have taken the time and made the investment to be trained by the best.
I know… I wish you could have had more notice too, but it is what it is. Â Shuffle something around, if you can. Â When you represent homeowners at risk of foreclosure, there's never a great time to be gone for five days, but you can do it if you want to badly enough. Â You'll be back home before you know it… and a whole lot smarter, better connected, and better prepared to face off against the banks.
Mandelman out.