DOJ Arrests Attorney Mitchell Stein at LAX – A Mass Clusterf#@k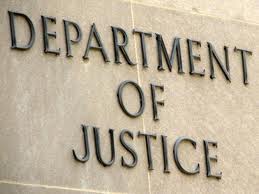 This is a story for the ages… you want crazy, I've got crazy.
Remember attorney Mitchell J. Stein? ¬†His law office was shut down along with the the law offices of Kramer & Kaslow. ¬†Stein filed the first lawsuit against Bank of America that came to be know as a "mass joinder," or multi-plaintiff suit… Ronald v. Bank of America.
When I first called Mitchell Stein to find out what he was up to, I discovered that¬†coincidentally, he went to my high school. ¬†He was two years older than me, so he didn't remember me, but I did remember him. ¬†And he seemed like a smart trial lawyer who certainly talked like he was dedicated to fighting for the rights of homeowners against the banks. ¬†He said that many of his clients were pro bono and contingency cases, where the homeowners were paying nothing. ¬†I never listed him on my "Trusted Attorneys" tab… because I just didn't know him long enough… but I did try to keep tabs on him.
Then this past September, I believe, both he and Kramer got shut down by the State Bar and AG, the¬†allegations being that they were "running and capping," essentially meaning¬†that they were paying non-lawyers sales commissions. ¬†Kramer continues to deny that happened, and I suppose we'll have to wait to see what evidence is presented at trial to be sure one way or the other. ¬†Stein, on the other hand, not only denied any involvement with Kramer's marketing, but further said that he had never received any funds from that marketing… and to-date, I haven't seen any evidence that he did. ¬†So, I was waiting to see how all that came out, as well.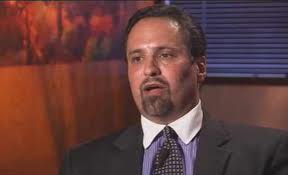 But… never mind all that… in fact, as far as Stein is concerned, it's pretty much mass-smash… joinder-schmoinder.
Okay, ready for this?  I wasn't.
Assistant Attorney General Lanny A. Breuer of the Justice Department'Äôs Criminal Division announced today that attorney Mitchell J. Stein was arrested on Sunday, December 18, 2011, at Los Angeles International Airport on charges related to his alleged role in a multi-million dollar market manipulation stock fraud scheme. ¬†Stein was arrested for his role as attorney for a South Carolina health care device company, Signalife… now known as Heart Tronics.
Huh?  Say what?
Apparently, an indictment was unsealed yesterday in U.S. District Court for the Southern District of Florida charging attorney Mitchell J. Stein, 53, of Hidden Hills, Calif., and Boca Raton, Fla., with one count of conspiracy to commit mail fraud and wire fraud, three counts of mail fraud, three counts of wire fraud, three counts of securities fraud, three counts of money laundering and one count of conspiracy to obstruct justice.   The indictment also seeks forfeiture of the proceeds of the offenses.
Huh?  Say what?
The indictment alleges that Stein has been engaged in a scheme to pump up the stock price of Signalife Inc. by lying about the company's sales activity. ¬† Signalife is now known as Heart Tronics. ¬†It was a publicly traded company that purported to sell electronic heart monitoring devices, and according to the indictment, Stein'Äôs wife owned approximately 85 percent of the shares.
According to the indictment Stein and co-conspirators faked purchase orders from fictitious customers and then issued press releases and filed documents with the Securities and Exchange Commission (SEC) that reported the fictitious sales.   They also created the false appearance of sales activity, by shipping products to an individual who would store them even though they had not purchased any products.
The indictment also says that Stein and co-conspirators sold shares of Signalife at inflated prices, hiding the fact that they were doing so by placing shares in purportedly blind trusts.  And not only that but Stein and co-conspirators also allegedly issued additional shares to third parties so that those third parties could sell the shares and remit the proceeds of those sales to Stein and his co-conspirators.
Stein also conspired to obstruct an SEC investigation into Heart Tronics by testifying falsely and directing others to do the same.
If Stein is convicted, he could face up to 20 years in prison on each count of mail fraud, wire fraud, securities fraud, and conspiracy to commit mail and wire fraud, and up to 10 years on each count of money laundering, and up to five years on the conspiracy to obstruct justice count.  And the SEC announced its filing of a civil enforcement action against Stein and others, the result of their conducting a parallel investigation.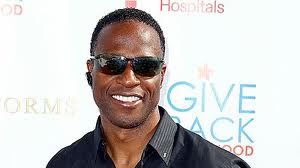 And according to Thompson Reuters, Stein had help… and look who the help was:
"Willie Gault, a former Chicago Bears wide receiver, faces a civil lawsuit by U.S. securities regulators accusing the American football player and several others of engaging in an alleged scheme to inflate the price of stock in a heart-monitoring device company.

The U.S. Securities and Exchange Commission said in a complaint filed on Tuesday in federal court in California that the company, known as Heart Tronics, installed both Gault and a former Hollywood executive named J. Rowland Perkins as figureheads of the company to help fuel publicity and pump up investor confidence."
Okay, so what the heck has been going on here. ¬†I thought Stein was suing banks, but apparently he was actually a lot closer to robbing them? ¬†It's like finding out that you went to high school with Charles Keating. ¬†Like… OMG. ¬†I mean… OMG!
It's more than strange to come to such a realization about someone who grew up in your neighborhood, someone in your age group.  Like, what the heck could have led him down the path on which he's been traveling?  What possesses someone to do such things?
I mean… he seemed like a successful attorney… he's been practicing law for something like 25 years and hadn't committed any sort of crimes before… I even met his wife at ¬†California Attorney General's press conference on mortgage fraud, held maybe six monts ago and she seemed like a lovely woman. ¬†Was it the money? ¬†That would be the easy answer… he did what he did for the money.
But, the thing is… his wife is quite wealthy in her own right. ¬†Her father was a very successful songwriter and music industry executive… I mean, very, very successful. ¬†And Mitch, I'm sure, made a very good living for many years… someone gave me their home address and I looked at it on Google Earth and it looked like the largest home I've ever seen… 28,000 square feet. ¬†And Mitch drove a Mercedes the one time I saw him in his car, but it wasn't a new one, in fact it was maybe 10 years old. ¬†He's accused of illegally receiving something like $8 million. ¬†Was that enough money to get him to be willing to break all the rules and put his freedom at risk.
Before you answer that, let me give you one more fact… Mitch has a daughter… who I'm told is 6-7 years old. ¬†And he was arrested on Sunday, and Christmas is only days away. ¬†Now, I understand that he was able to post bail… $300,000… so he'll be home with her for the holidays, but what about next year? ¬†Is he that certain that he'll prevail? ¬†Is he innocent of all charges, or does he believe he's innocent of all charges?
I don't know about about everyone in the world, it should go without saying, but I think most fathers wouldn't risk leaving their daughters for $8 million… or $800 million, for that matter. ¬†I wouldn't even want to be kept away from my daughter for a week, let alone face decades in prison. ¬†Not a chance in the world. ¬†The only way I'd risk my life would be to save hers. ¬†No amount of money would be in the running.
Is Mitch that much different than me? ¬†It's not like we're from different planets… we grew up in the same neighborhood, for heaven's sake.
Now, for some inside scoop…
Okay, so although I haven't been able to reach Mitchell Stein in months, he simply stopped taking my calls after his firm was shut down… I received a call last night from someone who had been in contact with Mitchell Stein since his arrest. ¬†And what he said, especially when combined with other facts, was alarming.
The person said that Mitch seemed to think everything was just fine. ¬†Yes, he had been in jail, but only for one night, and he was none the worse for wear. ¬†Not only that, but he started talking about how the U.N. had "bought" or somehow "approved" of his Heart Tronic device. ¬†He said he had just returned from Ireland when he was arrested, but that everything was otherwise just fine… in fact, the prospects for his Heart Tronics business were quite exciting even.
Here's a copy of the criminal indictment related to Mitchell Stein's stock fraud allegations. ¬†Take a look, and you tell me what you think, because I'd say things were a long way from being "fine." ¬†In fact, I'd say it looks like things have never been worse, and even though I understand that if the allegations are true or even close to true, then a lot of people were hurt financially… it still breaks my heart to think of any father of a 6-7 year-old daughter going away for a long time.
Mitchell Stein Criminal Indictment
But, the person who interacted with Mitch since he bailed out of jail little more than a day ago said that Mitch just kept talking about the U.N. having bought his Heart Tronics device, that according to the Department of Justice, for the most part was always pretty much a complete fraud.
Below you'll find three links to Heart Tronics documents… press releases, for the most part… sent out recently by Heart Tronics executives… with names that don't appear anywhere in the indictment. ¬†There's even one that proudly proclaims that "Heart Tronics to Participate in United Nations Health Initiative," just as Mitch told my confidential source.
And when my source asked Mitch about being arrested and being in jail, Mitch just said, "oh yes." How long he was asked… to which Mitch just said, "one day." ¬†And then he went back to talking about either Heart Tronics or the charges being brought as we speak by the California Attorney General for his alleged participation in Kramer's alleged marketing scheme.
And, by the way, Phil Kramer is a 30 year, Martindale Hubble 'A' rated lawyer with a perfect State Bar record… and teenage boys at home, as well. ¬†If you were to read Kramer's and Stein's resumes back to back, you'd have to come away quite impressed. ¬†So, what the heck is going on that these two edned up where they are today. ¬†At least Kramer is scared to death, I'm told. ¬†From what I was told, Stein seems to be barely aware of what's happening.
I'd be throwing up around the clock were I even in his shoes for a nano-second.  He's still talking about Heart Tronics.  And he thinks he's going to defeat the AG's charges as well.  In fact, I'm told, he's sure of it.  He's even connected the two, telling my source that it's because he sued Bank of America that the DOJ has come after his Heart Tronics company.  Even his wife is accused of being unduly enriched, or something like that.
And in light of all of that, he seems disconnected with reality. I have to tell you, I've only known him for maybe six months and only saw him in person on maybe three occasions, but for whatever reason, I'm worried about him.
And here's another fact that gave me pause… according to published reports, Stein's most recent message on Twitter, which was posted on the day of his arrest read:
"As long as the roots are not severed, all is well … and all will be well … In the garden."
Well, okay then. ¬†It's not in my nature, but as far as this story goes, ¬†all I can say is that I'm at a loss for words…
Mandelman out.
HeartTronics to Participate in United Nations Health Initiative