The World of the Investor with Attorney Talcott Franklin – A Mandelman Matters Podcast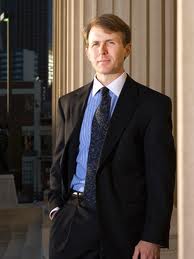 WHAT'S THE DEAL WITH INVESTORS? Â WHO ARE THEY?
ARE THEY LOSING MONEY ON FORECLOSURES?
What do the investors think about all these foreclosures?
What's the relationship like between investors and servicers?
Do investors want to modify loans?
Do investors ever stop servicers from approving loan modifications?
Why don't investors get more involved in this mess?
IF YOU'VE ASKED THESE QUESTIONS, HERE'S YOUR CHANCE TO GET ANSWERS!
Attorney Talcott Franklin knows mortgage-backed securities inside and out.  He should… his firm, Talcott Franklin P.C. whose main offices are in Dallas, in dollar terms represents more than half of all the investors in mortgage-backed securities on the planet.  Tal's the co-author of the "Mortgage and Asset-backed Securities Litigation Handbook," and he's a very experienced and highly sophisticated litigator.
What makes Tal a pleasure to talk to, however, is that he makes a very complex subject very easy to understand… in fact, every time I talk to him, I feel like come away smarter. Â Actually, the very first time Tal and I spoke, it was very clear that we couldn't be more in-sync as to our views on the economy… where it's headed and why.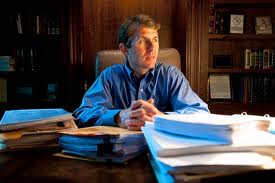 Tal sees the foreclosure crisis essentially the same way I do, which I found interesting right from the start because he represents the other side of the foreclosure coin… the investor side. Â And because of his knowledge and perspective you're going to find listening to what he has to say absolutely fascinating.
You know how servicers are always saying "the investor says no," when they want to deny a loan modification… well, Tal explains why that simply isn't true. Â And he walks us through the securitization process in a way that you're likely to remember forever. Â And you'll learn all sorts of other things you did not know. Â I'm telling you, you're going to love spending an hour with Talcott Franklin on this, A Mandelman Matters Podcast.
The podcast is available in two versions… MP4 and MP3. Â The MP4 version includes a couple of slides that show diagrams of the basic securitization process, but the MP4 format may not play on some computers. Â The MP3 version is audio only, and should play on most any computer. Â Most listeners will have no trouble following along either way.
So, turn up the volume on your speakers, and click the MP4 or MP3 version. Â I loved recoding this podcast. Â If you want to know more about the foreclosure crisis, you're about to learn from an expert on the other side of the foreclosures, the investor side… it doesn't get any better than this!
…Â INCLUDESÂ SLIDES ON SECURITIZATION
OR
Mandelman out.